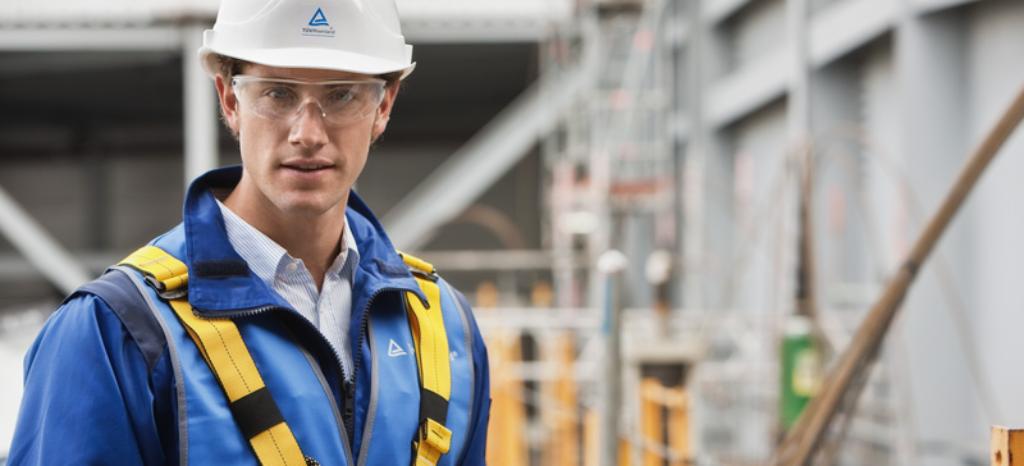 Ensure operational safety in dangerous areas with our explosion protection services
Ensure the safe operation of equipment intended for use in potentially explosive atmospheres and that protective systems are in-tact and performing properly. As an authorized inspection agency for fire and explosion protection, we support those working in the chemical, oil and gas and other industries by making sure plants and equipment are operating safely.
Our experts analyze and perform zone classification, supervise new or in-service installations in hazardous atmospheres, and set up your explosion protection document. We supplement your risk assessment with an individually-tailored list of measures to increase overall safety at your facility and provide explosion protection documentation for high-risk operational areas. We have the expertise and experience to protect your property and equipment as well as keep your employees safe.
Prevent your explosion protection systems from backfiring. Contact a service representative today!
Prove due diligence with our explosion protection strategies
Avoid mistakes in planning and facilitate trouble-fee operations. We can help you demonstrate your due diligence for instances of litigation due to loss or damage and provide you hard facts to support your case in the event of an insurance claim. Take advantage of our comprehensive solutions to create your personalized operational safety program.
ATEX risk assessment and operational safety services for explosive atmospheres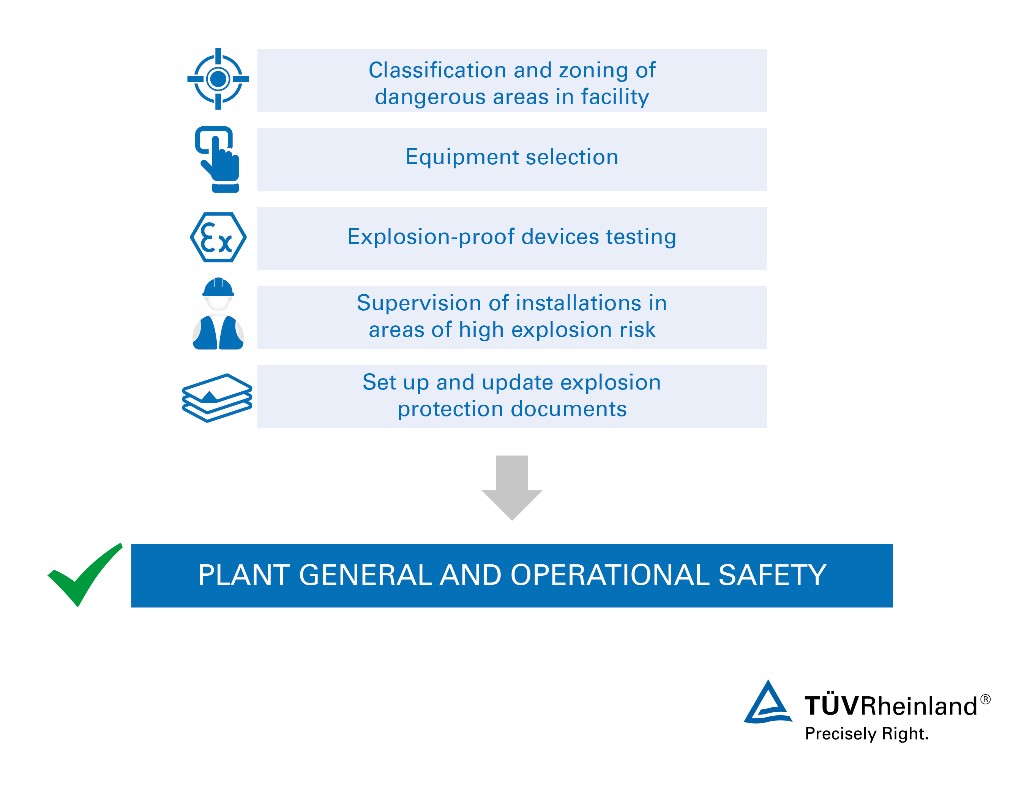 After analyzing, classifying and zoning dangerous areas in your facility, we develop operational safety concepts and implement strategies for safe and failure-free operations. We assist you in selecting suitable machinery, equipment and systems and supervise your installation processes. Our experts test explosion-proof devices such as agitators, pumps, compressors and conveyor systems. We verify the capacity of your electrical equipment as well as the functionality of both your inertization and protection systems. We provide additional operational safety documentation for accurate risk assessment.
All of our services are conducted according to the following standards:
Directive 1999/92/EC (ATEX 153, former ATEX 137) stipulating the minimum requirements for improving the health and safety of employees endangered by explosive atmospheres
Directive 2014/34/EC as of April 20, 2016(ATEX 114, former ATEX 95) pertaining to equipment and protection systems intended for use in potentially explosive atmospheres
IEC TS 60079-46:2017 equipment assemblies for use in explosive atmospheres under the responsibility of the manufacturer of the equipment assembly.
EC 60079-10-1:2020 classification of areas where flammable gas or vapour hazards may arise.
Local Ordinance on Industrial Health and Safety, if possible
Local Ordinance on Hazardous Substances, if possible
Inspection for compliant and safe operation
We have authorized experts in Germany to conduct critical fire and explosion protection inspections according to ATEX directives and other relevant regulations.
As a recognized and experienced service provider for operational safety in explosive atmospheres, we put our global network of experts to work for you. Benefit from our years of industrial and customer service experience, our high quality standards and our professional objectivity. We prepare, inspect and test specialized solutions to meet your individual needs and ensure your compliance so that you can be sure your facilities are strongly protected and meet the highest safety standards.
Learn more about how we can help you prevent explosion and create safe working spaces within danger zones. Call now!
This might also interest you
Last Visited Service Pages