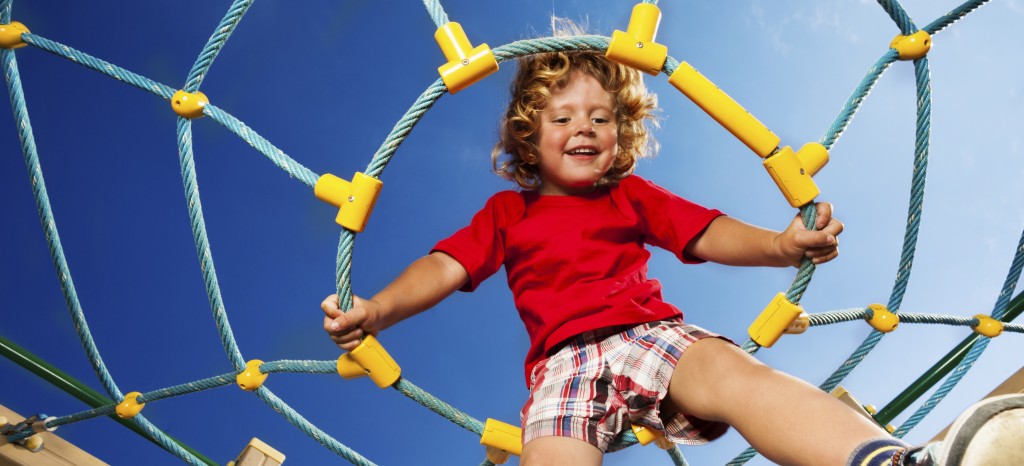 Compliance with DIN EN 1176 through playground safety training
In the interest of child safety, European norm DIN EN 1176 requires that playgrounds and playground equipment be tested exclusively by qualified individuals in order for the facility to comply with safety standards and regulations. Those responsible for the building and maintenance of playgrounds have a legal responsibility to ensure these rules are respected and children can play safely.
Following DIN SPEC 79161, which defines the qualifications necessary to become "qualified playground inspector", we have designed a training program aimed at educating individuals and helping them earn this qualification. Courses provide instruction on the independent inspection of playgrounds and equipment as well as teaching participants how to avoid safety-related errors in planning, installation and maintenance.
Safety is our highest priority, and our reputation, as well as our portfolio of playground safety seminars reflects this. Our instructional team consists of well-respected experts who draw on their own practical experience in the field to enrich their courses. We are able to deliver this specialized training in the form of in-house seminars as well.
You want to learn more about our playground tester trainings? Get in contact with our experts!
Actively contributing to safety with our playground tester training
Aside from gaining the knowledge to actively prevent accidents and injuries on playgrounds, our safety courses enable you to correctly implement legal requirements regarding correct installation, inspection and maintenance. Successful completion of the program leads to a specialist qualification according to European standards, which in return builds customer trust. For those directly responsible for the safe operating of playgrounds, earning this certification allows you to carry out independent inspections of the property and equipment, thus reducing costs.
Playground tester training based on DIN 79161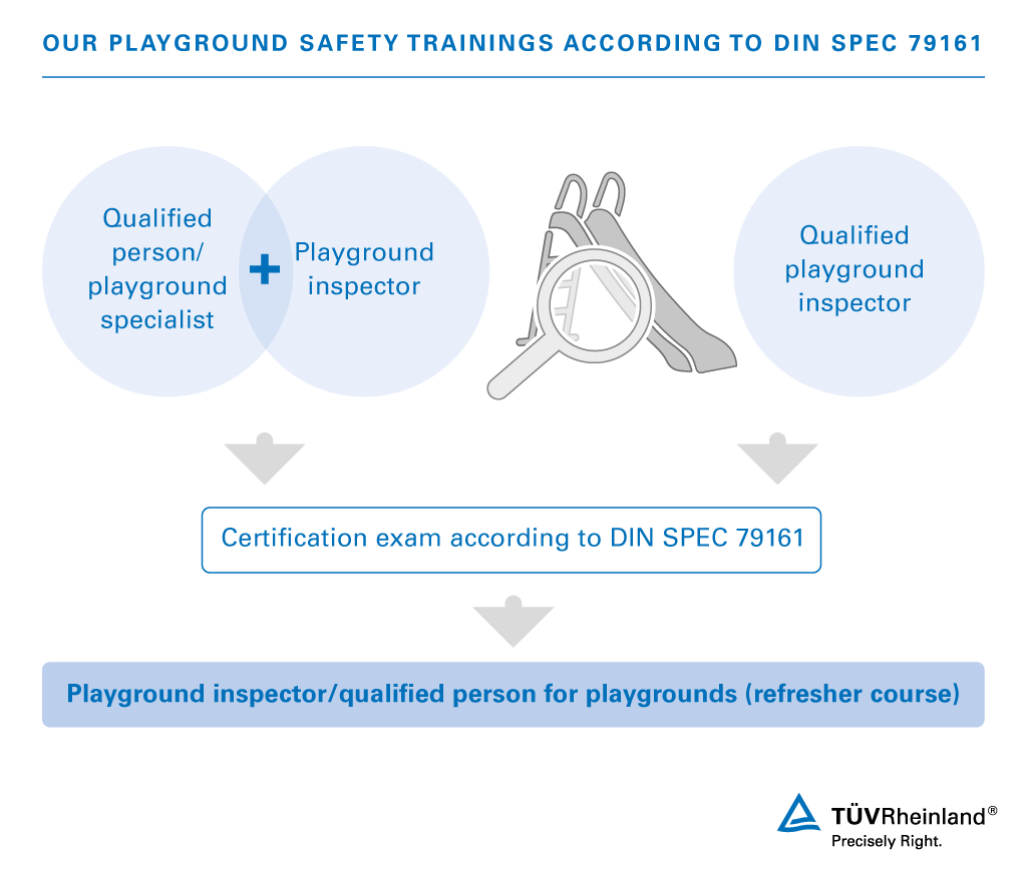 We offer a range of courses on playground safety to suit your needs:
Playground specialist, seminar 10024: expertise in monitoring and maintaining playgrounds and playground equipment; followed by seminar 10045
Playground inspector (DIN SPEC 79161), seminar 10045: further training for playground specialists (seminar 10024)
Qualified playground inspector (DIN SPEC 79161), seminar 10044: preparatory course for the certification exam for qualified playground inspector
Refresher course for playground inspectors/playground specialists, seminar 10034: topics include maintenance, monitoring and inspection of playgrounds and their equipment
Playground safety training from the experts in safety
We are well-known for our commitment to safety in contexts ranging from manufacturing to transport to technology, and nowhere is our commitment stronger than when it comes to promoting the safety of children. Our reputation is based on the expert knowledge of our people, and when you take part in our playground safety seminars you receive direct access to specialists in the field. The instructional staff provides the highest quality training available, enabling you to plan, install, maintain and inspect playgrounds in compliance with safety standards and earn your qualification as a certified playground inspector.
Contact us today to learn which seminars meet your needs.
Last Visited Service Pages