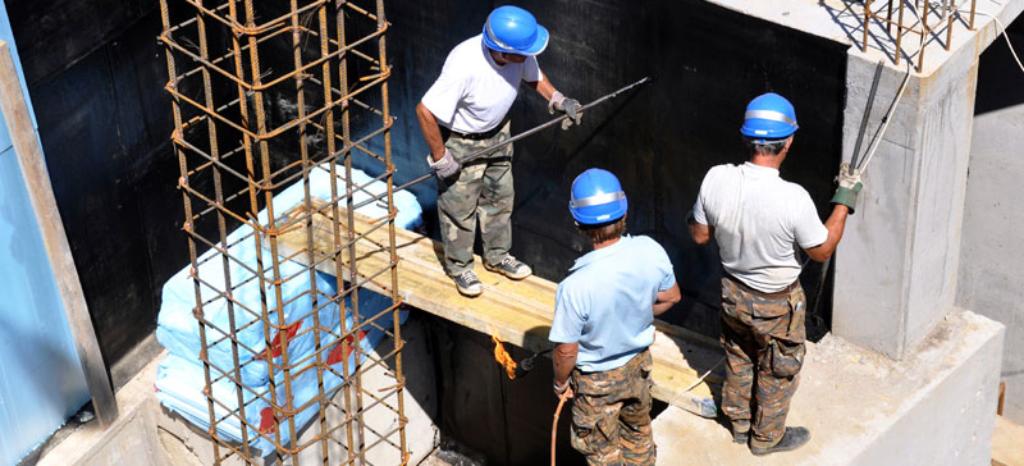 Keep Structures Solid with Our Concrete Inspection Services
Concrete fabrication inspection and monitoring is of upmost importance to the stability of any concrete structure. TÜV Rheinland's concrete testing services help you evaluate both existing concrete structures and new structures being built, by assuring that the product conforms to project requirements, codes, and standards.
Using non-destructive test methods – proven to be valuable in detecting flaws in existing concrete structures and in determining slab depths and thicknesses – we test mechanical anchors along with epoxy-bonded dowels. We can locate reinforcing steel and determine sizes up to eight inches deep within concrete structures.
Benefits at a Glance
TÜV Rheinland's pre-cast/pre-stressed concrete inspection services provide you with:
Quality assurance
Flaw detection
Preventative maintenance
Reduced risk of company liability with documented safety standards
Fast audit times and our long-standing experience
Exclusive, one-stop service
Pre-Cast/Pre-Stressed Concrete Inspection Services
Our services, provided by qualified, highly trained personnel, include:
Aggregate testing
Tension calculation and monitoring
Concrete testing
Cylinder results
Material certification
Pre-fabrication inspection


Re-steel location
Cable location
Location of inserts
Post-fabrication inspection


Dimensional checks
Camber measurements
Skew verification
Dimensional assurance
Shipping inspection to ensure all repairs have been made prior to acceptance
Field erection inspection
Products Covered
Our pre-cast/pre-stressed concrete inspection services cover both existing and new structures, including concrete bridges and box culverts.
This might also interest you
Last Visited Service Pages