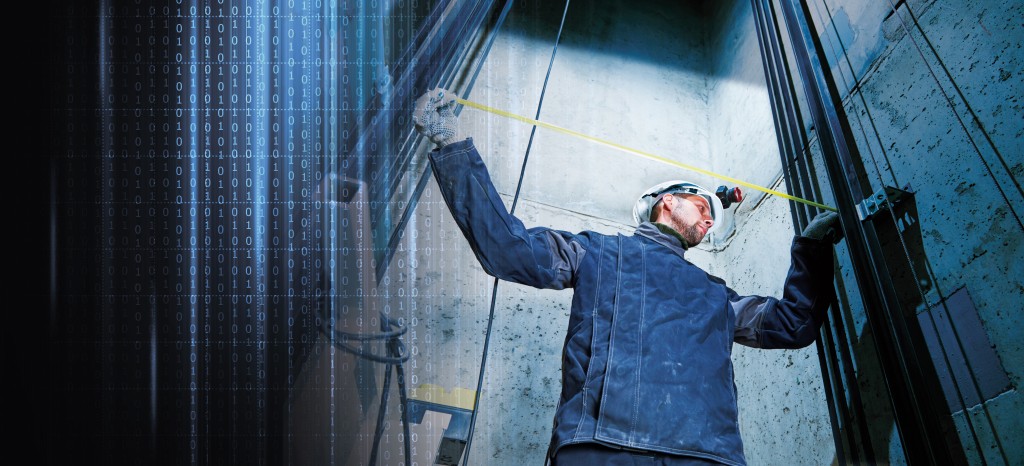 Ensuring elevator systems are compliant and safe with our expert inspection and support services
Manufacturers and operators of lifting systems must be confident that elevator constructions are designed and maintained to safely and reliably carry people, freight or equipment as well as meet all standardized regulatory mandates.
As an authorized inspection agency, we can perform the comprehensive series of inspections legally required of your specific type of elevator. We are also ready to assist in matters related to elevator design, construction and modification as well as provide training courses for elevator operators.
With the support of our experts, you can rest assured that your elevators are both compliant and operating safely.
Take advantage of our expertise and make your appointment today!
Keep your elevator systems secure with extensive expert inspection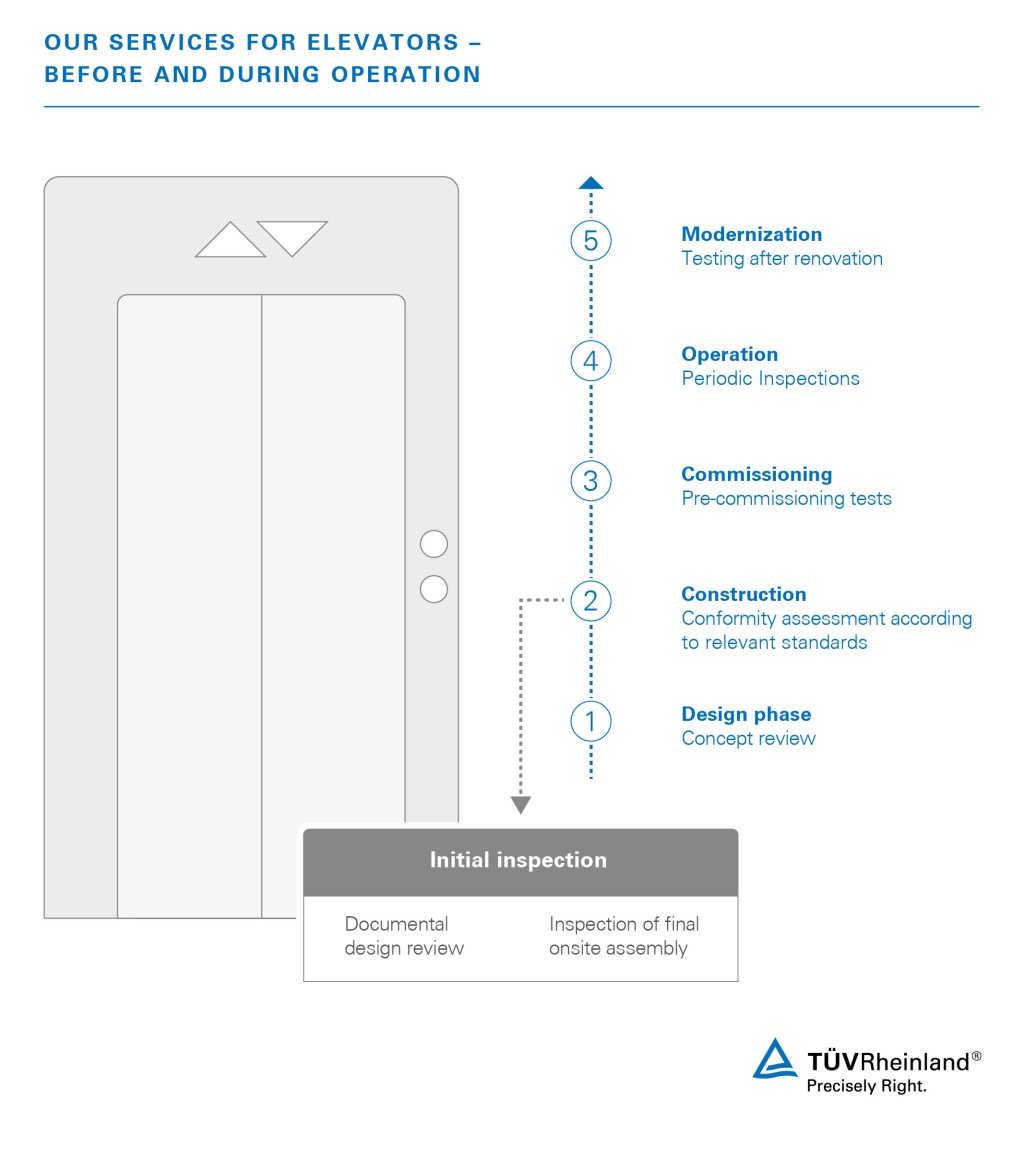 Our elevator inspection services help you to attain the highest quality and operational standards for your elevator equipment and systems. We make sure that you are compliant with all industrial safety and health regulations requirements and keep installation costs at a minimum starting in the planning phase. Our wide range of inspection and support services ensure a high level of safety, identifying hidden defects or material wear early on to prevent accidents and preserve the value of your assets.
We can test and inspect a wide range of lifting systems, including:
Lifts intended for the transport of persons
Elevators for disabled persons
Freight elevators
Construction elevators
Facade elevators
Hydraulic elevators
Cable elevators
Comprehensive inspection and support services for the reliable operation of elevator systems
We offer manufacturers and operators a wide range of inspection and support services to guarantee conformity as well as safety and reliability.
As an authorized inspection agency, we act according to relevant international standards including lifts directive 2014/33/EU, EN 81-20 and EN 81-50 to provide you with:
Conformity assessment during planning phase
High-quality, cost-effective solutions for elevator installation or modification tailored to individual building scenarios
Pre-commissioning quality inspections
Mandatory installation inspection prior to initial operation
Continuous periodic inspections
Safety evaluation
Risk and condition assessment
Our experts stand ready to serve you in every aspect relating to your elevator system.
Supplemental support services
Preliminary review of construction documents
Expert assessment of personal and material damage
Expert evaluation of dangerous operating conditions
Expert assessment of individual components, such as emergency call systems
Expert summary report of results and inspection report
Evaluation of conformity
Assessment of risk analyses
Oil change for hydraulic elevators
Training and qualification of lift maintenance operators
Market access services
Optimized inspections for elevator systems
With our comprehensive portfolio of inspection services for elevator systems, we are able to tailor solutions according to your needs. Our expert inspectors draw upon extensive experience and a global network to provide a complete series of inspections, from design to operation.
Contact us today and let us get your elevators safely off the ground!
Downloads
| | | | |
| --- | --- | --- | --- |
| pdf | Brochure - Inspection and Certification Services for Elevators and Escalators | 3 MB | Download |
This might also interest you
Last Visited Service Pages