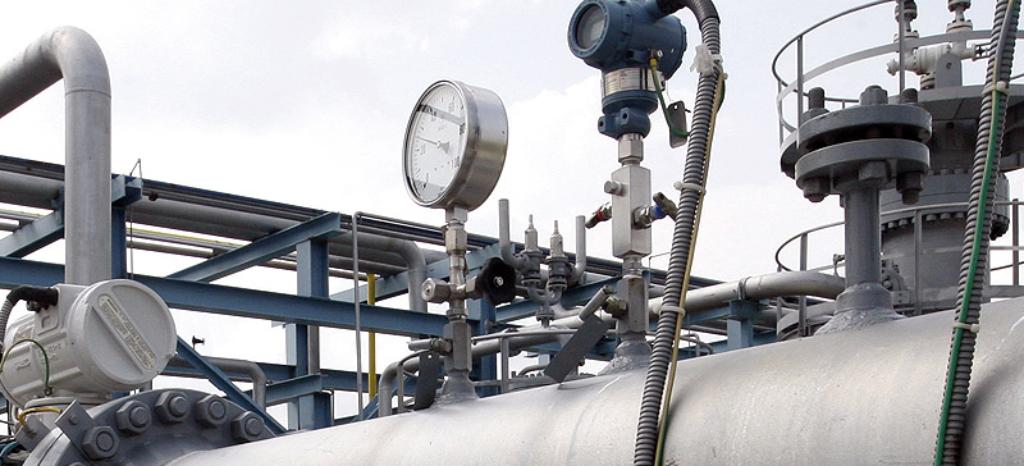 Independent Certification and Inspection of Pressure Vessels
Boilers and pressure vessels are used all over the world in different industries including oil and gas and energy industries. In order to ensure safety and operational efficiency of pressure vessel equipment, certain regulations and codes have been developed, some of which require independent inspection and certification to achieve compliance.
TUV Rheinland AIA Services is accredited by the American Society of Mechnical Engineers (ASME) as an Authorized Inspection Agency for boiler and pressure vessel inspections. AIAs are responsbile for performing inspections of ASME pressure equipment certificate holders during the manufacturing process. Thanks to our global network, we can support you in gaining ASME certification for your boilers and pressure vessel equipment worldwide. In addition, we are a Notified Body for the European Pressure Equipment Directive (PED) 2014/68/EU enabling us to provide you with extensive review and certification services to ensure compliance of all elements and procedures with the PED.
Benefits of Our Boiler and Pressure Vessel Inspection Services at a Glance
TÜV Rheinland's boiler and pressure vessel inspection services offer:
Qualified experts with extensive experience in certifying pressure equipment and related components.
Assistance in preparing your products for exporting abroad.
Global customer service with quick response times for all needs.
Expert knowledge of different regulations, standards and codes.
Please feel free to contact us at TÜV Rheinland to learn more about how our certification and inspection services for pressure equipment can benefit your company.
ASME Pressure Vessel Services
Compliance to ASME codes and standards is vital to ensure the consistency of design, operational efficiency and safety of pressure equipment and to access the international market. Our experts can support your manufacturing company in gaining certification of your boilers and pressure equipment with ASME. We assist you through the entire process of accreditation to final inspection.

Our ASME scope includes:
ASME section I – Power Boilers
ASME section III (Division 1 and 3) – Nuclear Components
ASME section IV – Heating Boilers
ASME section VIII (Division 1, Division 2 and Division 3) – Pressure Vessels
ASME section X – Fiberglass Reinforced Plastic Vessels
ASME section XI – Nuclear in Service
ASME section XII – Transport Tank Trucks

Our services for ASME certificate holders include:
Support in developing quality control manuals
Inspections for ASME or National Board Certificate holders
Confirmation that nondestructive tests are performed by qualified personnel
Visual inspection of materials
Review of design specifications and verification that welding procedures are uniform with ASME codes
Repair and Alterations to Boilers and Pressures Vessels
TUV Rheinland AIA Services provides inspections to verify that repairs and/or alterations are compliant to the requirements of the National Board Inspection Code (NBIC) and to the "R" Authorization Holder's Quality Manual.
International Approvals
In addition to our ASME inspection services, we also offer conformity assessment services for other relevant regulations, codes and standards related to pressure vessels and boilers, including the European Pressure Equipment Directive (PED) 2014/68/EU . Our other international accreditations include:
Africa:
Asia Pacific:
India: IBB and IBR
Japan: MHLW/METI and JIS
Malaysia: DOSH
Singapore: MoM and BCA
Thailand: TISI
Vietnam: MoL
Europe:
Notified Body for European Directives 2009/105/EC, 2014/68/EU and 2010/35/EC
North America
Canada: Canadian Registration Number (CRN)
USA: NB and ASME
South America:
Our experts are familiar with the similarities and differences between various local regulations and international pressure equipment directives. Benefit from our expertise from product concept right through to production down to the smallest detail.
What is ASME and the BPVC?
The American Society of Mechanical Engineers is a non-profit membership organization that was founded in 1880 by a group of industrialists. This engineering community has been providing industries with various standards and regulations to improve safety and efficiency of boilers, elevators, cranes, nuclear energy, pipelines and other components ever since. ASME publishes 600 codes and standards that cover a wide range of engineered products and processes, including those for boilers and pressure vessels. ASME codes and standards are utilized, accepted and recognized in over 113 countries making certification according to ASME even more relevant for the international market.
The American Society of Mechanical Engineers' (ASME) Boiler and Pressure Vessel Code (BPVC) is one of the oldest and most well-known regulations for boilers and pressure vessel equipment. This code establishes rules governing the design, fabrication and inspection of boilers, pressure vessels and other equipment. Certification according to this code ensures standardized goods and systems everywhere thus simplifying many steps in work processes. In addition, implementing recognized codes and regulatory standards provides easier access to the global market.
Reference Cases
| | | | |
| --- | --- | --- | --- |
| pdf | Case Study: NuSource, LLC | 229 KB | Download |
This might also interest you
Last Visited Service Pages