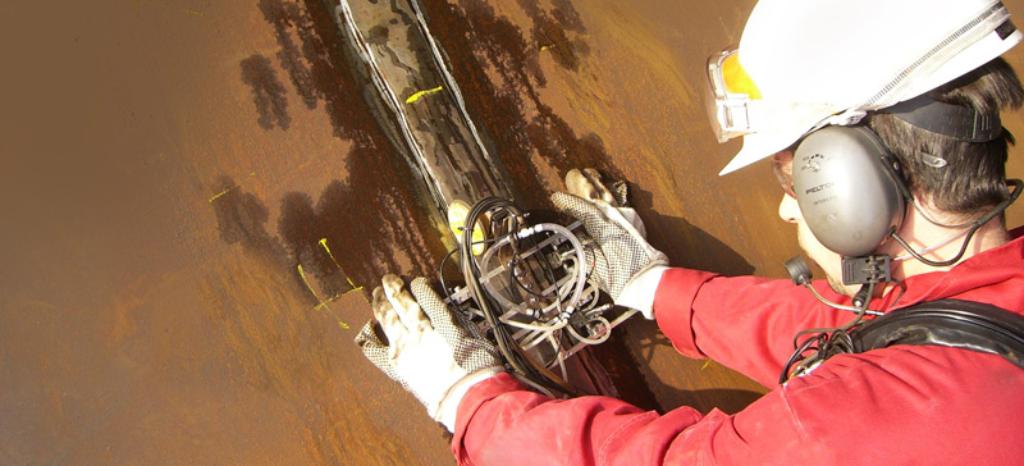 Earn valuable qualifications in our non-destructive testing (NDT) program
Demand for non-destructive testing, especially advanced ultrasonic techniques, is on the rise, and individuals qualified to carry out these methods or interpret test results are therefore increasingly sought after. Aware of these trends, our experts in Ultrasonic Testing (UT), Time of Flight Diffraction (TOFD) and Phased Array (PA) have been inspired to share their knowledge as part of our NDT program.
We offer advanced NDT training courses that suit your needs. You can earn a formal NDT qualification or request customized training for managers and design engineers or for quality assurance / quality control (QA/QC) personnel to interpret and review NDT inspection results.
Our instructors have broad practical and theoretical knowledge in these methods gained over years of experience. We are accredited to offer non-destructive testing training courses for UT, TOFD and PA in accordance with the International Standard ISO 9712 and can also offer courses according to the recommended practices of the American Society for Nondestructive Testing (ASNT). Our courses are held in English, German and Dutch.
Register for NDT training today!
Add value to your organization and qualifications with our non-destructive testing courses
In our accredited advanced NDT training, you earn certification recognized by employers, third parties and government authorities. You learn both the skills required to effectively carry out non-destructive testing methods and the theoretical framework that allows for insightful interpretation of test results. The outcome is a skill set that adds value to your professional portfolio and to your company's performance and productivity.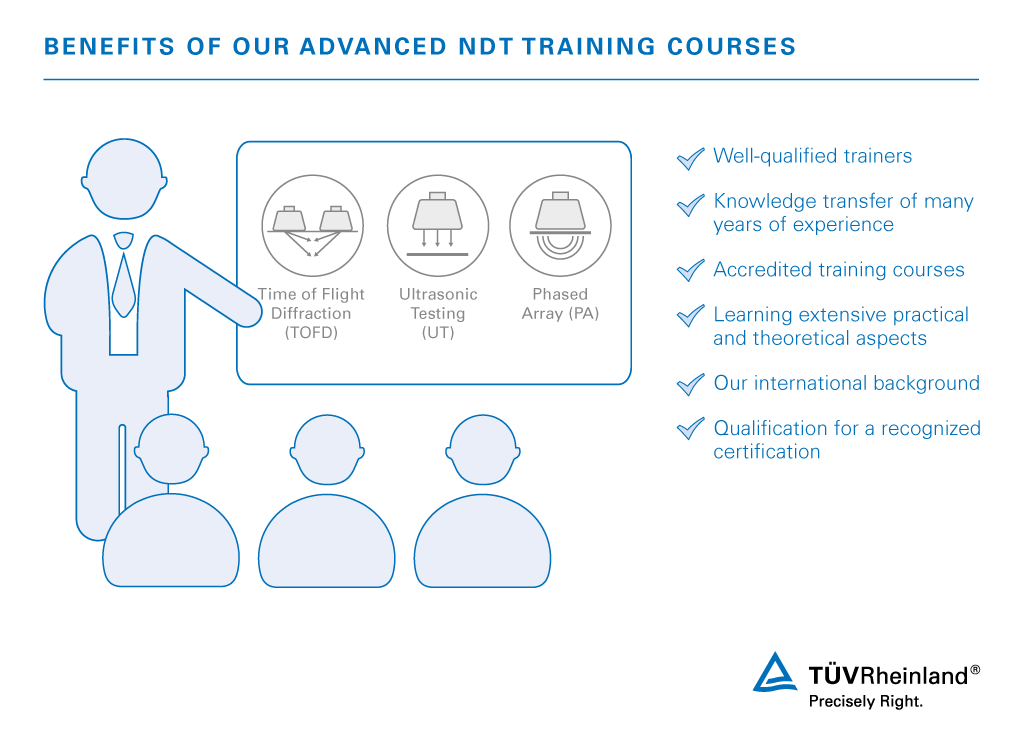 Advanced NDT training courses in UT, TOFD, PA and ASNT
An international team of field-tested NDT experts for your NDT courses
Our strength is in our expertise, and that is what we are passing on to you as part of our advanced NDT training courses. Every one of our instructors has years of practical experience at their back along with a solid theoretical foundation. They look forward to sharing their knowledge and enabling you to provide safe and effective NDT services within your company and around the globe.
Speak with an expert to learn more!
This might also interest you
Last Visited Service Pages