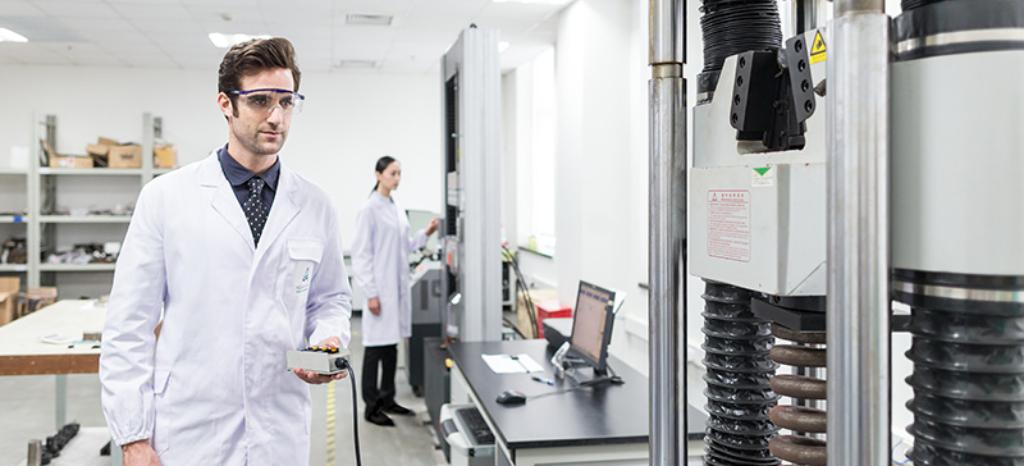 Know the Compression Strength of Your Material
It's vital to know the compression strength of materials when producing your products. Strain and load tests give you this knowledge.
TÜV Rheinland offers compression testing services that will determine the behavior of your material under crushing loads. And our procedure assures that the product test conforms to a known set of standards for like material. The results can give you a predetermined idea of load ratings or even its additional mechanical properties for its intended use.
Benefits at a Glance
With compression testing services from TÜV Rheinland, you can be sure of:
Conformance of your product to a known set of standards for similar material
Mechanical assurance that similar products will be in compliance
Help in determining the load capacity of your product
Verification that materials meet expectations
A lead against the competition with a neutral audit seal
Reduced risk of company liability with documented safety standards
Fast audit times and our long-standing experience
Showing how high your high-quality standards are
TÜV Rheinland's exclusive, one-stop service
Compliance with local government and legal requirements
Approach
A sample is prepared and set in a compression machine, where a load is then applied until the product loses it elasticity and fails. A common compression test is performed on bridge-bearing pads, where deflection of materials is measured, as well as the ability of a material to rebound from an applied load.
The load is gradually applied until the material reaches the point of failure. The loads and deflection are recorded and compared to known material properties to determine if the product has the correct material makeup.
Related Services from TÜV Rheinland
If you're interested in TÜV Rheinland's compression testing services, you may also be interested in these services:
More Information
A compression test determines the behavior of materials under crushing loads. The specimen is compressed, and deformation at various loads is recorded. This is usually done using a compression machine.
On an atomic level, the molecules or atoms are forced apart when in tension, whereas they are forced together when in compression. Since atoms in solids always try to find an equilibrium position and distance between other atoms, forces arise throughout the entire material that oppose both tension or compression, resulting in failure.
TÜV Rheinland equipment can apply a load of 1.2 million pounds per square inch and loads at low increments and can also monitor deflection of materials. The large test platinum is capable of testing the product in actual size instead of reduced sized (15 feet high by 5 feet wide).
This might also interest you
Last Visited Service Pages