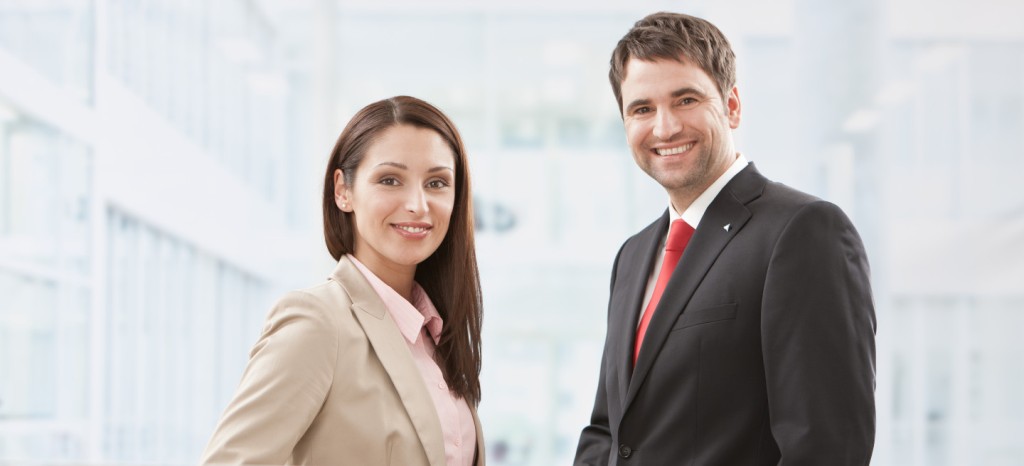 Building surveyor courses to train assessment experts
High-quality construction and effective maintenance of buildings turn any real estate into a lucrative investment opportunity. Property owners trust skilled surveyors to provide competent, reliable and legally irrefutable assessment of any damage caused by poor planning, botched construction, or bad work.
Our courses in building damage assessment are directed at surveyors with several years of professional experience in architecture, civil engineering or construction.
Our training can help you qualify as building damage assessment expert to convince your clients of your abilities to properly evaluate property as well as prepare solid documentation, which will hold up in a court of law.
Become a qualified and recognized expert for building damage assessment with TÜV Rheinland certification!
Reliable assessment services with our certified building surveyor training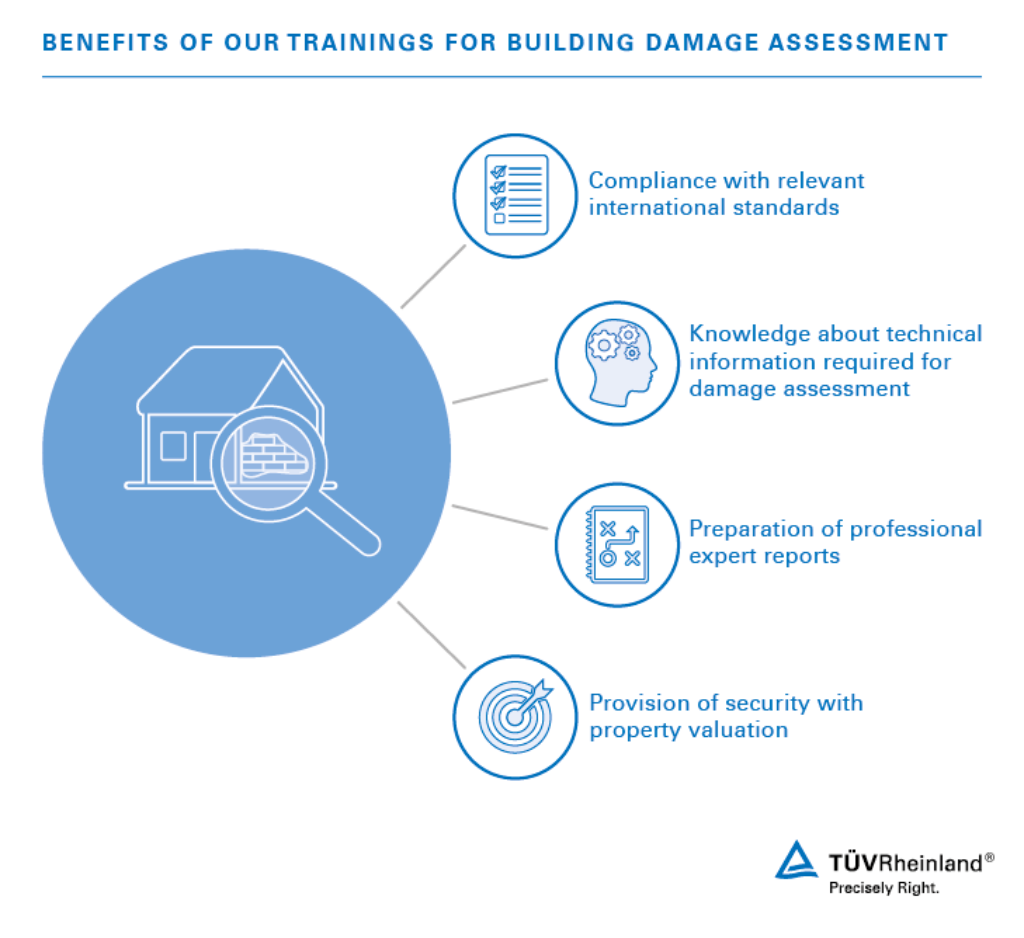 Quality training from a recognized provider of technical courses helps you compete and perform according to relevant international standards and customer expectations. Our building surveyor courses are made up of the comprehensive technical information, which you need to precisely assess damage. You will learn how to prepare legally-reliable expert reports based on your assessment results and provide security with reliable property valuation. As an independent certification body, our PersCert TÜV certification documents your knowledge and strengthens customer trust in your expert services.
Our training courses in growing field of building damage assessment
Our comprehensive trainings for the qualification as certified expert for damage to buildings are held as open events at three seminar centers in Nuremberg, Berlin and Cologne. In-house training for customers such as banks or other financial service providers can be individually fitted to contain subject-specific modules adapted to customer requirements.
Courses providing all the knowledge you need to be successfully certified are listed in the following categories:
Appraisal
Practical appraisal, building design and cracks
Geotechnics, structural fire protection
Damage to reinforced concrete structures
Sealing components with earth contact
Damage to façade
Indoor mold infestation, wood materials and damaging pests
Architectural acoustics and soundproofing, damage to drywall constructions
Flat and pitched roofs, relevant rules and standards
Cement screeds and floor coverings
Doors and windows
Survey reporting and preparation for final examination
Final examination including a written test, creation of a survey report and an oral technical discussion
Testing is conducted by PersCert, our independent personnel certification body according to DIN EN ISO / IEC 17024. Candidates successfully passing the final examination will be awarded the PersCert TÜV certification qualifying them as an Expert for Damage to Buildings (TÜV). Individual certificates are accessible to customers worldwide via the Certipedia platform.
Document your qualifications to prove your capabilities and boost customer confidence! Enroll today to start your certification courses!
Independent body for trusted and recognized certification
Our comprehensive courses to qualify as certified building damage surveyor are designed to provide the perfect tools for your success. Our certification lets customers and adversaries know that you are a recognized expert in this important field. Enhance your professional qualifications to include a PersCert TÜV certificate as Building Damage Surveyor to better help your customers protect assets and investments.
Contact a service representative today and find out about personal certification!
Last Visited Service Pages