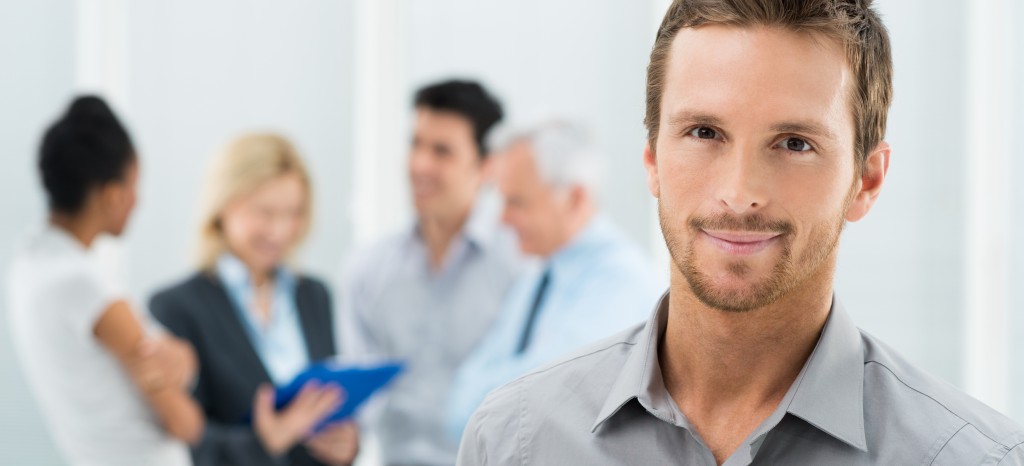 Improving quality through expert quality management training
Across industries, companies strive to design and implement quality management systems that effectively regulate variations in equipment, procedures, processes, and evaluations. It takes an expert eye and substantial experience to establish a successful system that results in real quality improvements and company benefits.
Our quality management training courses can help you establish processes to manage and improve quality in your organization. We offer seminars appropriate for professionals and executives from production and service companies who are actively involved in quality systems and quality improvement, as well as those who plan to implement a quality system or are themselves quality management auditors.
Our courses fulfill the requirements set forth in the internationally recognized EOQ guidelines for quality auditors, and successful completion of each level results in a PersCert certificate. We arm you with both the knowledge and documentation you need to tackle the multifaceted challenges of quality management.
Reserve your spot in a seminar today.
Quality management courses enable you to meet daily challenges
Quality management systems are faced with challenges created by increasingly complex company processes. Analysis and optimization of ongoing company procedures, testing and documentation of activities, and implementation as well as coordination of audits are just a few of the many tasks quality management staff are expected to master.
The good news is, our quality management seminars equip you with the methods and tools needed to fulfill these expectations and more. By establishing transparent, streamlined QM processes your company benefits in terms of efficiency, morale, finances and reputation.
A modular approach to QM training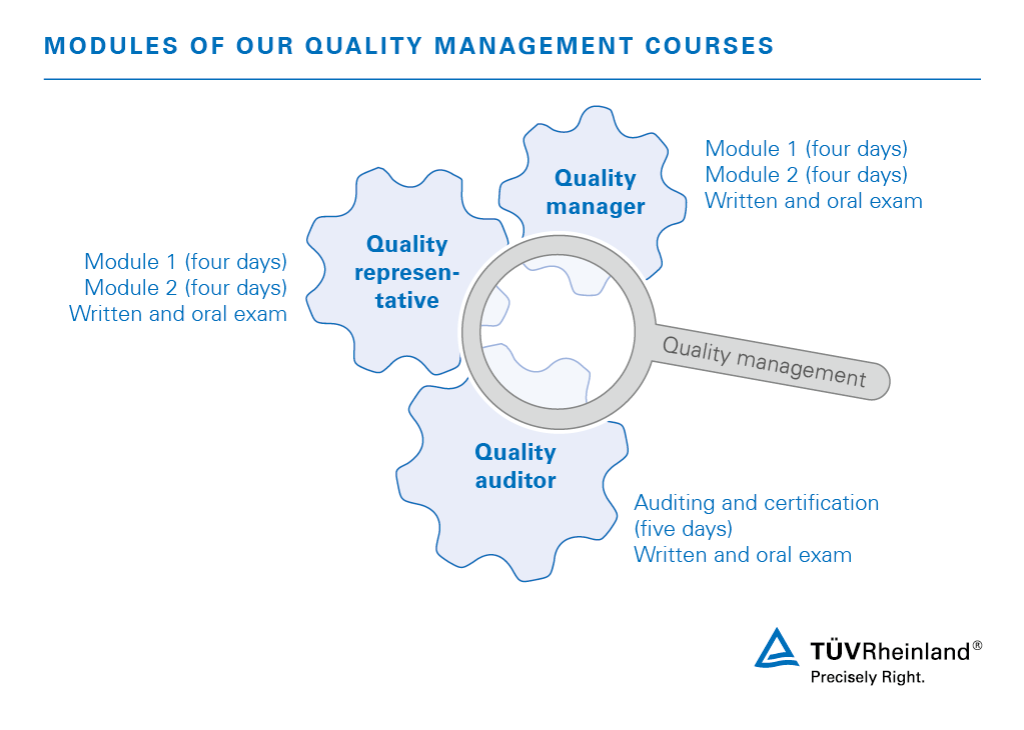 Depending on your role in your company's quality management system, we have a suitable course for you:
Quality representative: you learn the fundamentals of quality management qualifying you to establish a QM system in a small or medium-sized company or to maintain a QM system in a large company
Quality manager: you gain specialized knowledge about quality techniques and methods for establishing, implementing, optimizing and further developing a QM system
Quality auditor: you obtain qualifications based on international norms that allow you to plan, carry out, process and document audits; we also offer refresher courses and seminars for international auditors
Specialized seminars for QM professionals: these courses are opportunities to answer in-depth specific questions that arise in QM situations
Offering a solid education in quality management
Our strengths when it comes to quality management training are based on a thorough knowledge of the subject matter coupled with engaging instruction. We structure all our courses around internationally accepted guidelines and regulations and employ experienced staff to lead our seminars. As professionals in quality management themselves, they rely on practical examples and real-life scenarios to illustrate QM best practices. Finally, we work hard to make our courses accessible by providing online courses as well as offering classroom-style settings.
Contact us to find the right course for you.
This might also interest you
Last Visited Service Pages