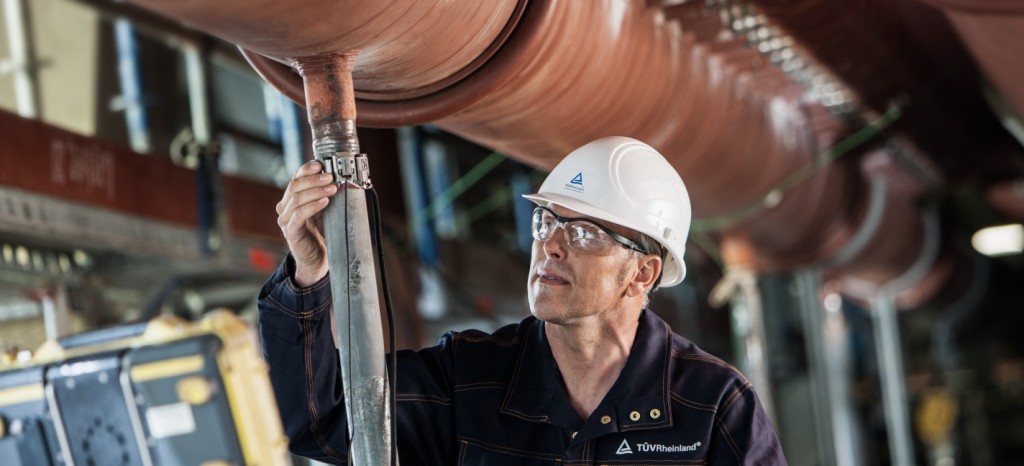 Complete piping weld inspection with our automated ultrasonic inspection
Precise and expeditious automated ultrasonic inspection of small bore piping welds in hard-to-reach areas ensures the high functionality and operational safety for a wide range of industrial equipment.
Our patented Asterix AUT system has been specially developed to provide comprehensive inspection of longitudinal and transverse indications in the complete weld, including the root area. Asterix consists of dedicated hard- and software as well as an integrated scanner and probe, which allow for easy and reliable inspection within minutes.
Our AUT specialists are available to support you throughout inspection according to your individual needs.
Speak with our AUT experts today to learn more about our Asterix system!
Effective and efficient inspection with automated ultrasonic testing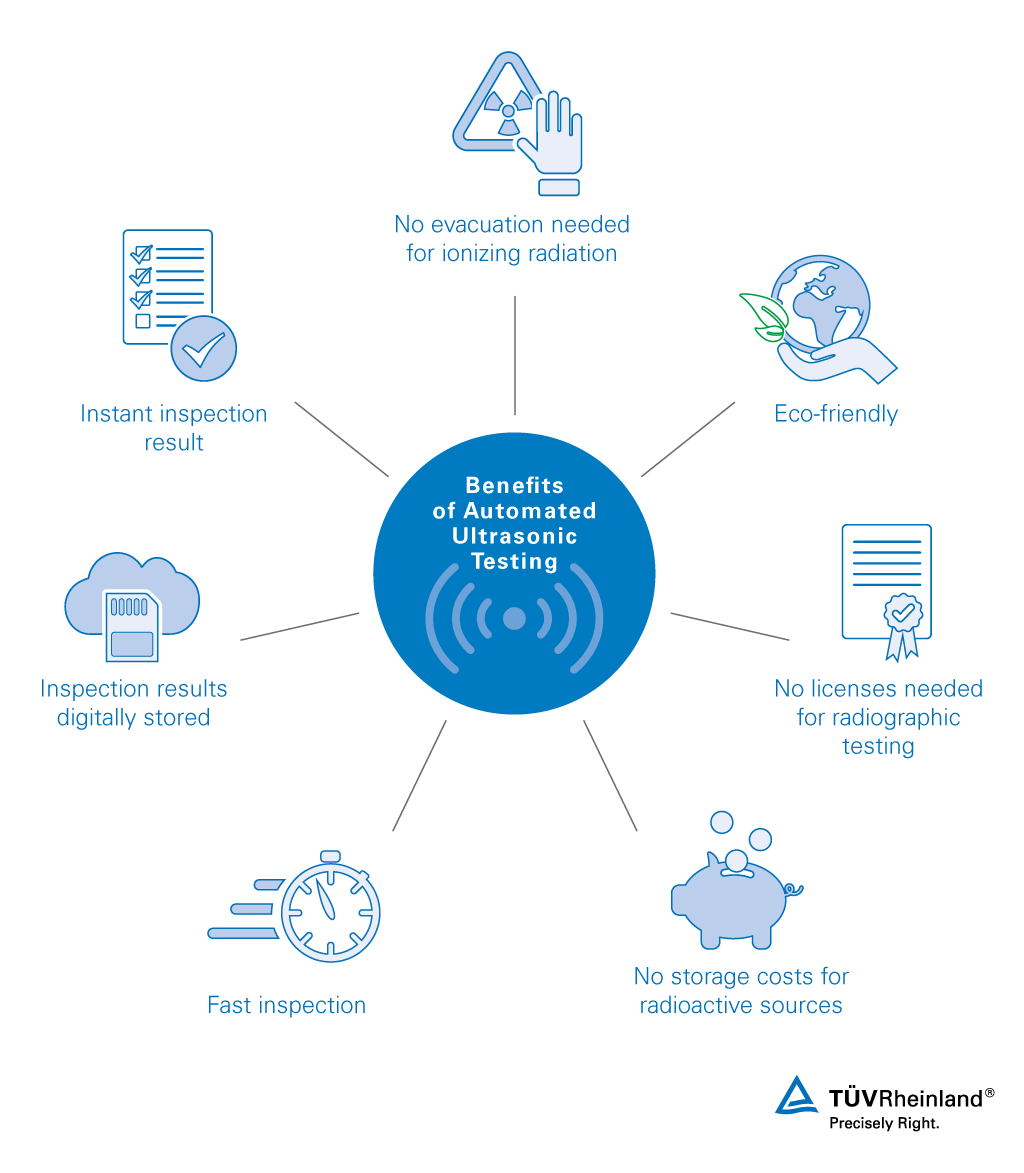 The inspection of small bore piping welds has always been challenging. Ultrasonic methods such as Phased Array have traditionally provided good alternatives to radiographic inspection. New automated ultrasonic testing now offers the opportunity to quickly and easily identify transfer cracks perpendicular to the scan direction as well as recognize indications in the root penetration area. AUT inspection is fast and eco-friendly, requiring no interruption due to ionizing radiation. Save time and money with license-free AUT inspection and no extra storage costs for radioactive sources. AUT provides fast results, which are then digitally stored for your convenience.
Our Asterix AUT system
We strive to provide you the most effective and efficient testing and inspection methods using state-of-the-art technology and expertise. Specially developed for the complete inspection of small bore piping welds, our Asterix AUT system is able to inspect tens of thousands of hard-to-reach welds within large heat transfer systems.
Developed and patented in close cooperation with Siemens Heat Transfer Technology B.V., Asterix has been tested on small bore piping with dimensions ranging from Ø19 – 50 mm and wall thicknesses of 2,6 – 6,mm. The easily installed integrated scanner and probe produce quick and reliable results. Our dedicated software is able to process enormous amounts of inspection data in an efficient and clear manner.
Expertise in automated ultrasonic testing and inspection
As a leading provider of conventional and advanced non-destructive testing (NDT) services, we have the expertise to conduct a wide range of inspection using the most modern of techniques. Our experienced specialists are extensively knowledgeable in international quality standards and safety regulations. We are able to serve you at anytime, anywhere in the world with comprehensive AUT inspection services for your small bore piping welds from a single source.
Make sure your welds are strong with our patented AUT inspection system!
This might also interest you
Last Visited Service Pages