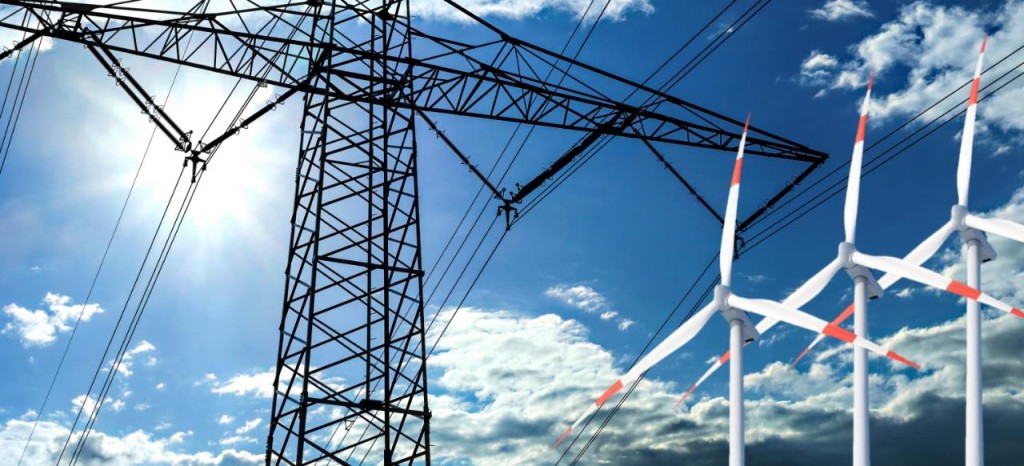 Be an accredited expert in energy management by taking part in our energy manager training courses
Reduce energy costs systematically and continually, cultivate energy efficient production, sink emissions and foster an environmentally friendly image by applying the know-how from our energy management training and energy auditor courses.
By taking our energy management training and energy auditor courses, you will learn about the current energy management systems standard ISO 50001 and how it can be applied to various cases. Learn also of the possible relevant financial benefits related to government energy and tax/funding policy.
The conveyed knowledge and practice undertaken within the courses by our experienced experts will help you to apply important energy management ideas and the current energy related legal requirements in your daily work. We can help you not only be greener and save money, but also be an energy management expert.
Improve your energy management by calling an energy management training specialist today!
Save money, improve your green credentials and become competent in energy management with the help of our energy manager training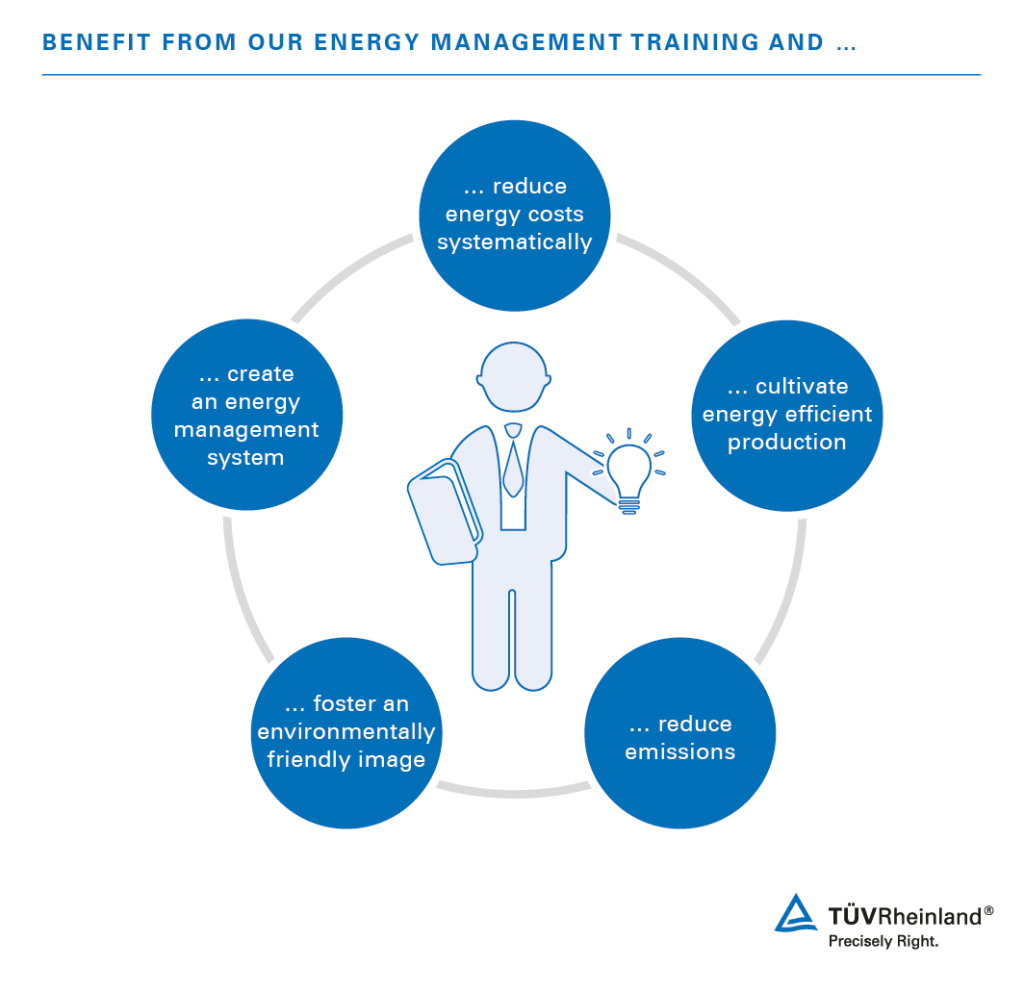 With ever increasing energy costs it is important to take control of your energy usage. As part of our energy management and auditor training courses we will help give you the tools to create an energy management system. Moreover, our courses are aimed at helping you achieve lower energy costs or in other words more profit as well as an improvement of your position within the competition.
Additionally, you can benefit from a greater transparency of the energy use, improved sustainability, lower resource usage and synergy with other management systems. You can also cultivate an energy conscious image and convey your competence by gaining our test mark and a PersCert-TÜV certificate.
Three steps to be an expert energy manager with our certification energy management and auditor training courses
Our complete energy management and auditor training programmes are split into three sequentially linked modules. An important aspect of all three is the work we do with the energy management systems standard ISO 50001. If you are only interested in being an energy management representative, it is possible after the first module to obtain a certificate for this level of knowledge. We also offer auditors with the possibility to grain a renewal certification. The modules include the following points:
Module 1 – Energy Management Representative (TÜV)
A four-day course including examination
Requirements of the ISO 50001
Energy measurement and data acquisition
Energy analysis – including usage, application and load profiles
Energy efficiency – basic concepts, energy generation and generation facilities as well as important industrial areas of energy usage

Module 2 – Energy Manager (TÜV)
A three-day course including examination
Requirements of the energy management system standard ISO 50001
Energy politics and the responsibility of an energy manager
Focused project planning for an energy management system and consideration of national legal frame works
Evaluation of energy characteristic numbers, creation of an action plan and evaluation of practical examples
Introduction and execution of an energy plan
Documentation of energy management system, implementation and control of energy relevant processes, energy purchasing and supplier management
Training using typical practice examples
Internal auditing and management review

Module 3 – Energy Auditor (TÜV)
A four-day course including examination
Basics and goals of energy management systems including ISO 50001 and DIN EN 19011
Demands on energy auditors and aspects relevant to internal and external energy management audits
Establishment of an audit programmes, role, responsibilities and tasks of an energy auditor, and legal frame work for compliance audit
Making an audit, documentation, interview and questioning techniques, active listening, and handling difficult conversations
Post-processing of audit, its evaluation and documentation
Tracking correction provisions
Advantages and dis-advantages of an integrated audits
Due to the validity of the energy auditor certification of three years it is necessary to spend at least eight study hours a year on further education in order to gain a validation extension. For this we can offer you a large range of extra seminars under our energy management training portfolio.
Benefit from our energy management training expertise
Our extensive knowledge in energy management and audits, as well as the associated training, in addition to our experience and internationally established name make us your ideal partner. Our certificates are internationally recognized and, thus, help to establish your competence in the field. We can also offer you a test mark.
Learn how our energy management training courses can benefit you. Call us today!
Our Sustainability Initiatives
Nothing less than the future is at stake. Companies, institutions, public authorities and each and every one of us can play a positive role in shaping the path to tomorrow. We provide you with comprehensive support to ensure that you operate safely, sustainably and efficiently for many years to come.
This might also interest you
Last Visited Service Pages