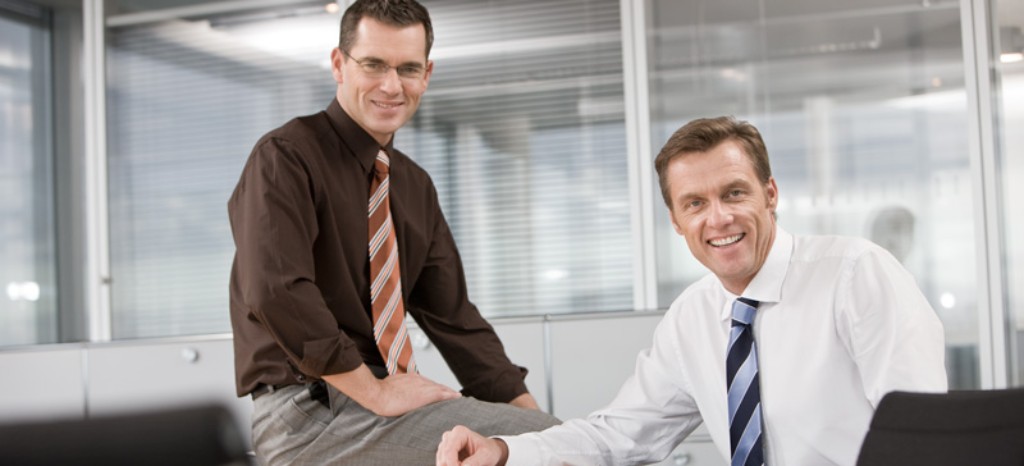 Personnel Development and Change Management
Do you want to make internal processes more effective, increase customer satisfaction, and improve your company's image? We can get you and your team ready for change. Your opportunity for more corporate stability and growth – with feedback from the market and customers to support your decisions. Whether it's customer or employee surveys, supervisor appraisals, or 360-degree feedback – our experts can bring to light facts about attitudes, expectations, and the needs of your counterparts. Rely on our service from a single source, questionnaire design through to execution, analysis and consulting on the best implementation, all the way up to support for the change process and subsequent evaluation.
Benefits at a Glance
With support for organizational development from TÜV Rheinland, you:
Get your company prepared early on for upcoming changes, can increase competitiveness and secure your market position, in particular in times of economic difficulty.
Get reliable results based on surveys and implementation options tailored to the needs of your business. You get clear feedback that you can implement for an increase in quality - through concerted measures.
Increase acceptance and satisfaction in target groups – both for internal processes and customer surveys.
Bundle and use the skills and competencies of members of the organization.
Provide executives, employees, and the organization on the whole with a valuable learning opportunity.
Get results by guaranteeing safe and anonymous surveys, with a one hundred percent guarantee of data protection and data security.
Benefit from our years of experience in national and international survey projects.
Acquire high level of technical know-how from an expert team of business psychologists, educators, and economists with practical experience in numerous industries and across all levels of hierarchy.
Organizational Development
Based on an individual target-performance analysis, we work closely with your company and the employees affected by the change to develop the necessary measures and implement them. These include preparing, designing, executing, and evaluating organizational development activities in
Workshops
Process analyses
Process optimization
Target agreements
Implementation concepts
Evaluation
Survey and Feedback Process
We can take care of:
Employee surveys
Management feedback processes
Stakeholder surveys, such as customer satisfaction surveys and any kind of empirical social research
and implement them for you by using
Online surveys and e-mail surveys
Written and telephone surveys
Individual or group interviews
Three Steps to Valid Survey Results and Recommendations
Step 1: The Survey Approach
We get together with you to develop the questionnaire. We identify the right persons, the right questions, and the survey methodology.
Step 2: Execution
Then follows the preparation, design, execution, and evaluation of the survey with company-specific issues, and executed with the help of various data collection methods – interview, written survey, telephone interviews, online surveys, workshops, and more.
Step 3: Analysis and Recommendations
Based on the results, we outline the strengths and optimization requirements, and derive action item proposals. The data obtained is interpreted and embedded in a theoretical framework that incorporates the latest research, as well as applicable laws or regulations.
Last Visited Service Pages