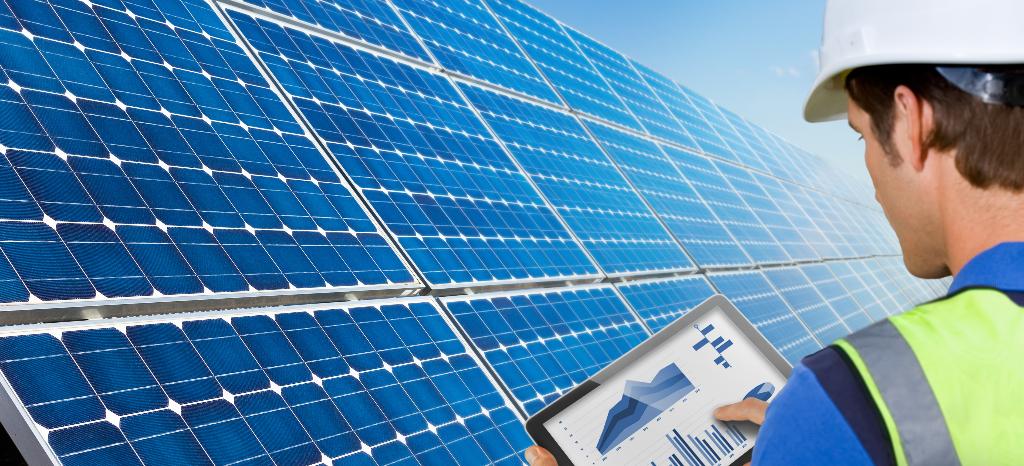 Our PV energy yield assessments help garner support for your project
A successful solar energy installation requires investment, and to gain adequate support it has to demonstrate technical and financial feasibility.
Our experts provide independent and reliable assessments of the net energy yield, the performance ratio and probability exceedance cases of your PV power plant in both the long and short term. We take into account all the particulars related to your specific project: solar resources, technical system design, energy loss and any uncertainties related to each step of the simulation.
Our reputation for reliability, built over three decades of activity in the field of solar energy, has earned us international respect. PV energy yield reports submitted by our experts inspire trust and enable you to secure the funding you need. What is more, our solar services run the gamut, allowing you to access our know-how on a range of PV-related topics whatever your project's stage of development.
Learn more about our solar energy yield assessments. Contact a service representative!
Your partner for accurate solar energy yield calculations
The importance of trust when attracting investors, lenders or insurances for your solar power plant cannot be underestimated. That is why you need a well-respected, independent partner to provide an objective, accurate assessment of your project's probable energy yield.
Our energy yield reports are known for their objectivity and precision, positioning you for success when seeking financial support. They also provide a thorough accounting of your project's strengths and weaknesses, its feasibility in the long and short term and its performance considering all the variables that can affect energy yield.
A long history assessing solar power plant energy yield
For more than thirty years we have been active promoting safety and efficiency in the photovoltaic industry. Along the way we have continued to learn, adapt, build relationships and strengthen our reputation. This is the value we bring to our partnerships; these are the advantages we pass on to our customers.
Furnishing reliable energy yield estimates based on the particularities of your project enables your enterprise to flourish. We are equipped with the technical expertise, capacity and experience to enable your project to meet with success.
Find out more about our solar energy yield services and contact our solar experts!
Our Sustainability Initiatives
Nothing less than the future is at stake. Companies, institutions, public authorities and each and every one of us can play a positive role in shaping the path to tomorrow. We provide you with comprehensive support to ensure that you operate safely, sustainably and efficiently for many years to come.
This might also interest you
Last Visited Service Pages