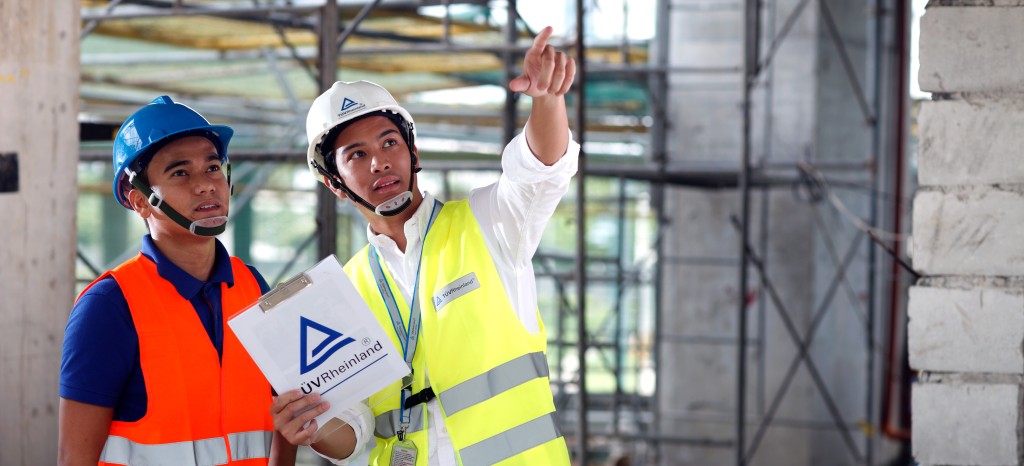 Confident site supervision with our construction management seminars
Construction managers have an array of responsibilities requiring expertise in multiple areas of project oversight. From planning through execution, the timing, costs and quality of construction depend on competent supervision.
Our construction management seminars are designed to help you successfully tackle these challenges. Architects, engineers, technicians and qualified construction professionals enroll in our courses to refresh, reinforce and deepen their knowledge of relevant legal requirements and to sharpen their communication and negotiation skills. You can choose to complete all five modules or book them individually depending on the topic and your specific needs.
Our years of experience have earned us the trust of the construction industry. We attract instructors with extensive practical experience which they then bring into the seminar setting to illustrate theory with real situations. Participants benefit not only from effective teaching methods, but also from the respect inspired by our reputation and respected certification courses.
Register for a construction management training course today!
Our construction manager training inspires trust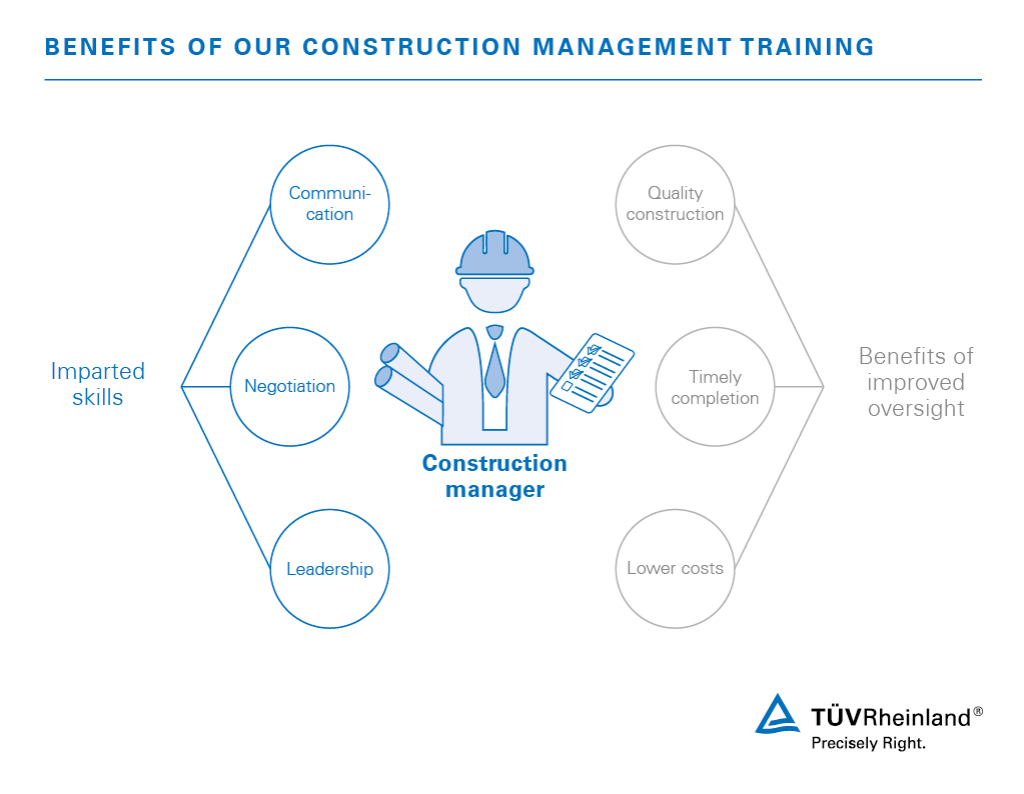 While participants in our construction supervision training seminars immediately understand the value of what these courses have to offer about site management, it is their clients who reap the benefits of improved oversight: lower costs, timely completion and quality construction. Our instructors impart the skills – communication, negotiation, leadership – that make success the rule rather than the exception. A certification earned from us inspires confidence and strengthens your position whether acquiring new clients or dealing with contractors.
Comprehensive construction supervision courses
We offer five modules encompassing ten days. Modules can be booked separately if preferred, or completed consecutively, culminating in the certification exam in module 6:
Modul 1: Construction, architecture and engineering law
Modul 2: Worker safety and quality management
Modul 3: Calculations, construction plan coordination, construction management and controlling
Modul 4: Recognizing and evaluating defects and deficiencies in planning and execution
Modul 5: Motivational leadership, confident negotiations
Modul 6: Exam, PersCert TÜV
Independent, comparable certification for construction site managers
Our certifications follow the international norm ISO 17024, meaning the competencies you document through our training programs can be easily compared and recognized worldwide. The qualifications you earn with us are independently verifiable and accessible on the Certipedia platform.
Moreover, earning a certification with us provides you with a marketing resource that distinguishes you from your competitors. Our construction management training is a worthwhile investment in your own career or, for construction companies, an investment in employee competence that pays dividends in securing projects and ensuring quality.
Speak to a service representative to find out more!
Our Sustainability Initiatives
Nothing less than the future is at stake. Companies, institutions, public authorities and each and every one of us can play a positive role in shaping the path to tomorrow. We provide you with comprehensive support to ensure that you operate safely, sustainably and efficiently for many years to come.
This might also interest you
Last Visited Service Pages