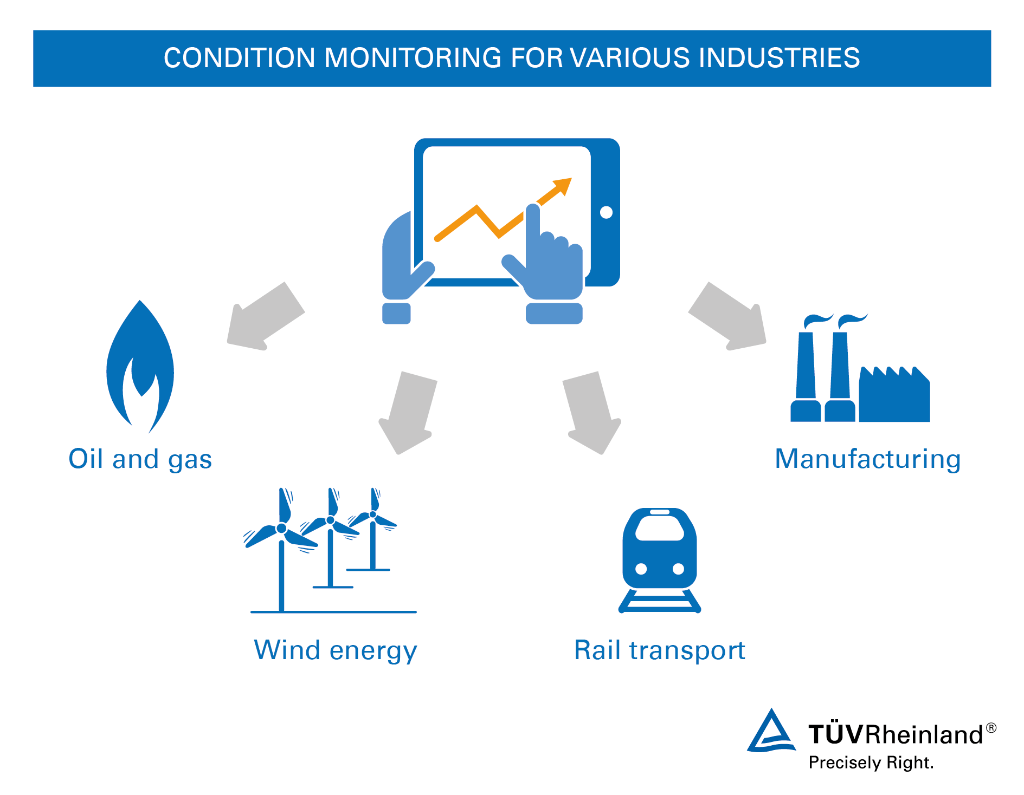 By gathering suitable machine data and professional evaluation, the status of equipment or a single component can be continuously monitored and a statement about their functional capability can be made. Our experts make an early detection of state changes and security-related risks possible. In the oil and gas, power generation, rail transport and manufacturing industries, this is a tremendous advantage because immediate intervention and effective countermeasures can be ensured – before any development of damage compromises the economic operations. The availability and productivity of the relevant components and parts can thus be ensured. At the same time consequential damages associated with high repair costs and unwanted downtime can be avoided.
Regardless of the industry and the nature of the technical system, our experts assist in the selection and implementation of a tailor-made solution for condition monitoring.
Would you like to find out which condition monitoring solution is best suited for your equipment? Then contact one of our experts now.