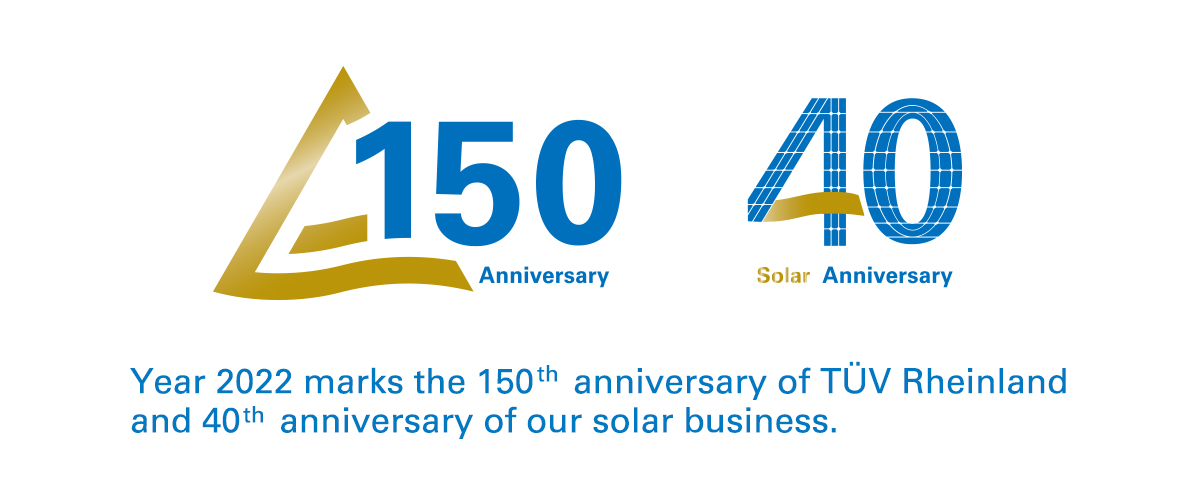 Strengthened by 40 years. Ready for the future of solar energy.
At the core of all photovoltaic (PV) systems are PV modules. Their quality and reliability are ultimately one of the key factors in the smooth and efficient operation of a PV power station during its 25-year life cycle. PV modules become key investment factors for governments, investors, and buyers worldwide.
Since its invention in 1839, PV power generation technology has undergone tremendous transformations as a result of concerted efforts by professionals worldwide, particularly in increasing efficiency and adapting the PV technology to the various areas of application. New installation markets emerge, while pressure to further reduce module prices has intensified. Challenges for the products arise and the need to accurately predict and assess performance, reliability and durability has increased. TÜV Rheinland provides up-to-date solutions to improve the safety, reliability and quality of PV modules. As the independent third party, we are well trusted by investors, owners and lenders.
We have been pioneering in the Solar industry for more than 40 Years, making us an undisputed authority in PV testing and certification. We provide tailor-made solutions to Solar industry manufacturers, operators, EPC etc. around the world, backed by our global network. Through our world-class capabilities, we have gained a solid reputation worldwide with recognition and trust also from both overseas and domestic investors, lenders and authorities.