Success requires responsibility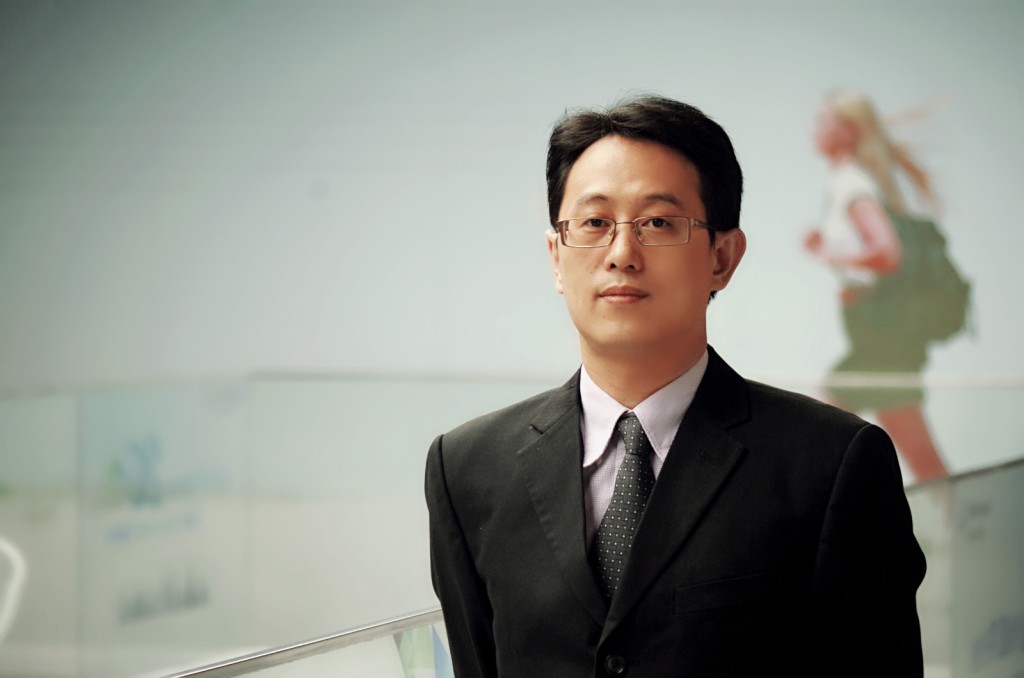 In today's world of commerce, factors such as safe and fair working conditions and environmental awareness are becoming increasingly important, among consumers as well as trading partners. These factors are the key to business success for internationally operating companies. "We've established that implementing programmes and schemes in the form of individual auditing programmes and fixed standards also leads to sustainable success for our customers," says Vincent Chen, Vice General Manager for Greater China, who is based in Guangzhou. He has worked in the area of Corporate Sustainability Service for 15 years. Chen specializes in the development, management and implementation of supply chain audit services according to sustainability standards.
"We support companies' credibility"
Supply chain audits of compliance with international guidelines account for 70 percent of the commissions received by TÜV Rheinland in Greater China. We are the global Number One service provider for audits according to the BSCI (Business Social Compliance Initiative) standard. TÜV Rheinland also conducts other types of audits. For example, we ensure compliance with the high standards of in-house programmes through individually tailored audits based on elements of all the standards in general use. Supply chain audits, which may also be based on a company's own code of conduct, are becoming increasingly important. That's because issues of safety, environmental protection and ethics play a significant role in the selection of contract suppliers. "This is ultimately the foundation of a company's credibility. We support companies' credibility through our outstanding audit services," says Chen. "Because we identify a company's weak points in our initial audit, the company can then address exactly these points. In follow-up audits we then specifically investigate whether the faults have been corrected."

We focus on the specific priorities and the main concerns of each individual customer.
Vincent Chen
The priorities of an audit may vary, depending on the sector and the company. For example, the traditional fields of CSR (Corporate Social Responsibility) and HSE (Health Safety Environment) can be investigated in depth jointly with specific industries. These might include specific risk areas, such as hazardous chemical management in the printing and dyeing industry. Besides industry-specific fields, it is also worth looking at topics such as child labour and young student workers in summer breaks. "We focus on the specific priorities and the main concerns of each individual customer. We also support companies in formulating their own codes of conduct.
Future-oriented progress
Production processes and supplier networks are becoming increasingly complex. That makes it harder for companies to identify their own deficits and opportunities for improvement, as well as those of their suppliers. Besides, in many cases they don't know where to invest their money and effort most effectively. "Through our audits we verify the sustainability of our customers and their supply chains, and we can offer our customers benchmarks and examples of best practice within the same industry," Chen explains. By making the right investments, suppliers can safeguard and increase their order volume. This is how audits enable future-oriented progress: after the initial audits, which focus on compliance with the respective standard, TÜV Rheinland supports its customers as they sustainably improve and promote the responsibility of their supply chains.

On request, we also offer an individualized list of priorities based on our many years of experience and an individual analysis.
Vincent Chen
Close cooperation with the client is an important element of this support. "On request, we also offer an individualized list of priorities based on our many years of experience and an individual analysis." TÜV Rheinland finds out where companies need to act and offers them special audits and testing procedures. "We find solutions that enable companies to take on more responsibility. Basically, we can put together a special catalogue of criteria for every situation. In most cases the customers are aware of the most frequent risks but they don't know how to deal with them." Here our partners can rely on the tremendous expertise of our auditors. We draw from our large pool of experts and commission the auditors who have the right training and comprehensive experience in the relevant field. "Auditors are experts in their special fields, such as employment law and environmental pollution precaution and governance techniques, and are highly knowledgeable about the sector to which they are assigned," says Chen. Our global team learns something from every audit, regularly shares knowledge and thus is always abreast of the latest developments.
Proven credibility, trustworthiness and responsibility
TÜV Rheinland has proved itself in numerous major sectors and industries. Many suppliers of well-known brands are based in China. "Here we've already benefited from our experience with leading companies — and we bring this comprehensive specialist knowledge with us when other companies place their trust in us," Chen explains. This advantageous position, as well as its customized audits, set TÜV Rheinland apart from its competitors. "Our level of service is simply higher, and it leads companies more reliably to success." This advantage is transmitted to other companies: all of our customers benefit from our expertise and our reputation. That's because our auditing procedures and certificates are based on proven credibility, trustworthiness and responsibility.
Get in contact with us to get more information about our Supply Chain Audits