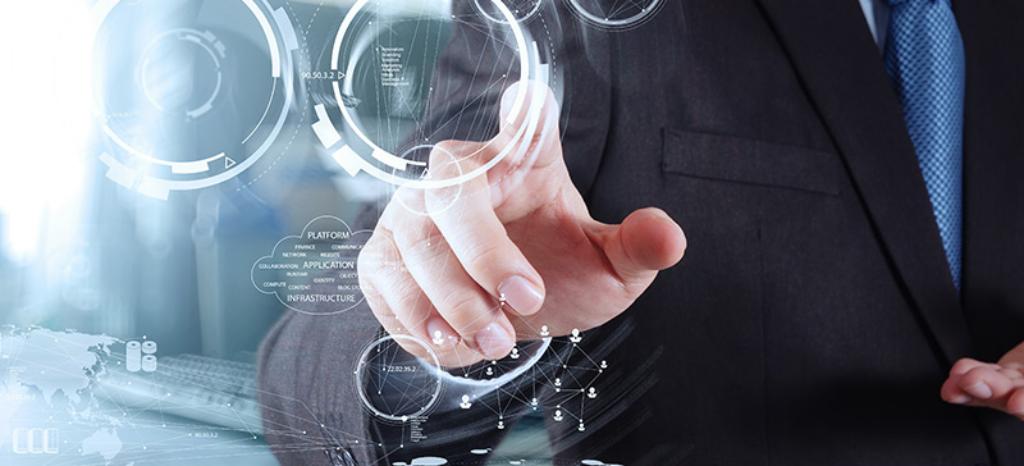 Managed security services: supporting safe IT systems at your company
As IT configurations become increasingly more complex, organizations require comprehensive, well-engineered security management solutions. We are ready to administer and support your IT security infrastructure, either through services designed to fit within your company's existing process landscape, or by taking over all aspects of your security operation with active safety monitoring and inspections. You can rely on our experts to understand your specific IT and data security needs so you can spend time running your organization efficiently.
Are you interested in discovering how our managed security services (MSS) can help grow your business? Contact us today to find out!
More time for your core business with our managed services
Our specialists are poised to support you with a convenient all-in-one service plan that includes predictably stable costs and service modules designed to fit your specific needs. Managed security services are often more efficient and cost-effective than constantly expanding your own capacities: you save on overhead and personnel expenditures, and you are no longer left to fend for yourself in a world of rapid technological change and growing risks.
We have the right managed security services for your IT ecosystem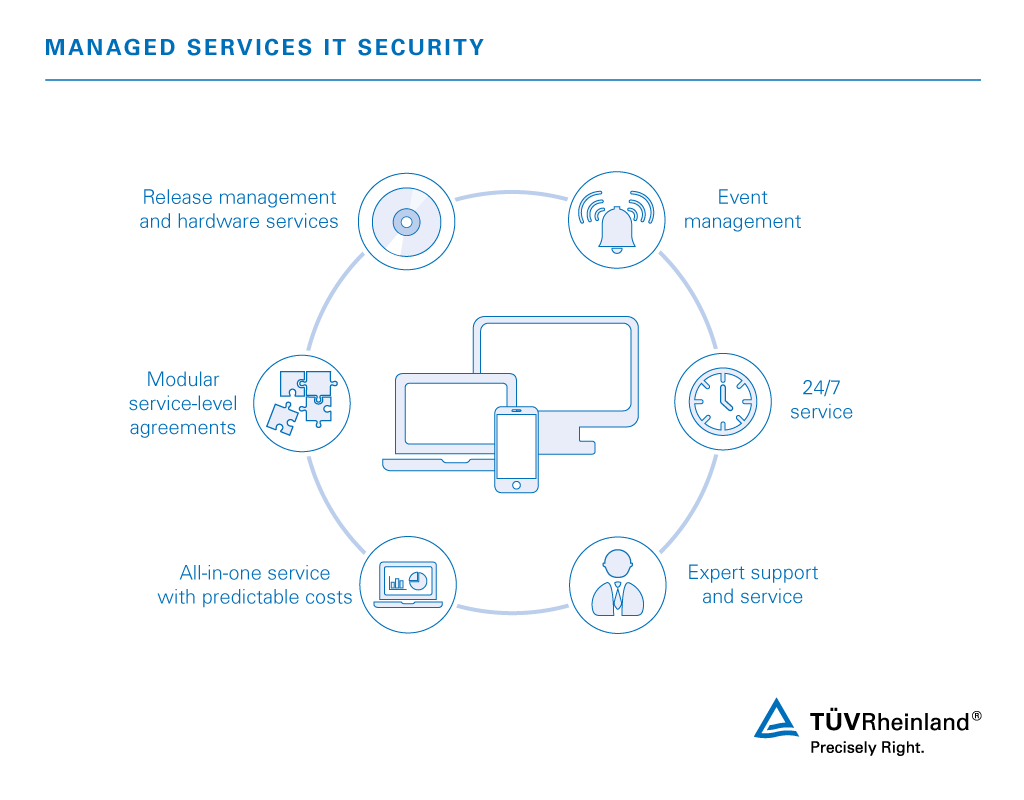 We provide managed security services tailored to your company's needs, from individualized support to full-service packages that may include:
Support and service from our experts
Unburden your staff with support from experienced and certified security specialists
Modular service-level agreements (SLAs) for individualized protection
Release management and hardware services
Event management
Optionally outsourcing your IT security components and externalizing operational responsibilities
Round-the-clock monitoring
Contract management
Consolidated runtimes for all IT security components
Service management: in the spirit of transparency, our services include regular reports for your leadership team
An added benefit: Your IT workers will receive valuable training while working side-by-side with our specialists.
Trust our experts to understand your IT security infrastructure
Our specialized knowledge and experience in the field of information technology does more than just save cost, it also enables you to reduce risks. By outsourcing your IT security management, you are implementing a more efficient and cost-effective IT security operation. You may also opt to enhance your managed security plan with numerous optional services such as Business Continuity Management (BCM), APT Defense Service, or Managed SIEM solutions.
We are happy to help you with an individual proposal that meets your needs. Ask us how!
This might also interest you
Last Visited Service Pages