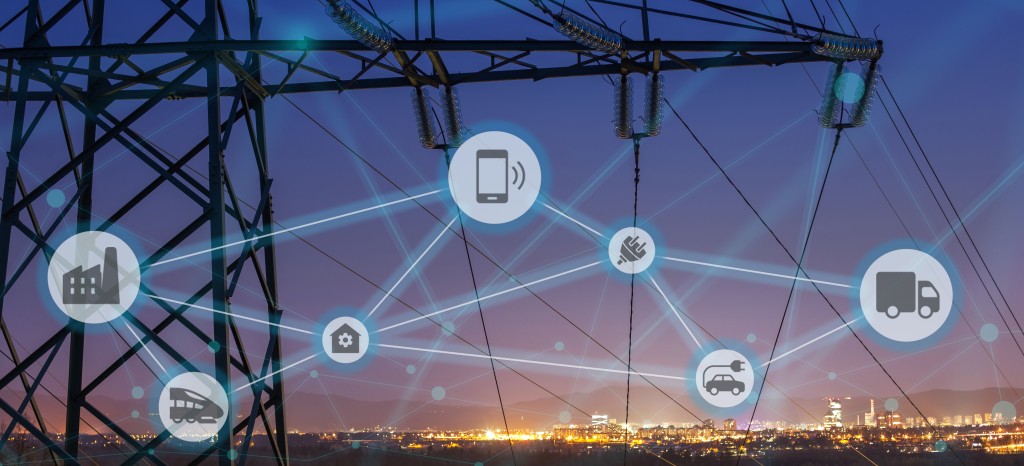 Long-Range Power Line Communication with Optional Radio Link
G3-PLC is a power line communication standard that facilitates high-speed, highly-reliable, long-range communication over the existing power line grid. The enhanced G3-Hybrid solution adds a radio link as an option. With two-way communications networks based on the technology by the G3 Alliance, operators of electricity networks will be able to intelligently monitor and control grid issues. This includes the implementation of variable tariff plans and real-time monitoring of electricity consumption. In addition, this communication standard benefits consumers with the advantage of being able to regularly check their electricity consumption in real time and to actively reduce their consumption accordingly. Furthermore, this technology is used in Smart City and Smart Lighting applications.
The ability to cross transformers cuts infrastructure costs and with its built-in IPv6 protocol, G3-PLC and G3-Hybrid will support power line communications of the future. The additional radio link makes connections even more secure even in areas with weaker PLC coverage.
Certification of G3-PLC and G3-Hybrid products, such as home energy management systems, will vouch for the correct implementation of the G3- Alliance specifications as well as the interoperability and performance of the certified products.
Benefits of Our G3-PLC Services at a Glance
Services by TÜV Rheinland can support you with:
Faster time-to-market through interoperable system elements.
Competitively positioning your products with our independent third party test mark.
Extensive one-stop shop services, especially for certain use cases identified by industry specialists.
Certification of your G3-PLC and G3-Hybrid products to ensure interoperability and performance.
Our experts are happy to answer your questions and provide you additional information on G3-PLC and G3-Hybrid. Contact us!
Our Services for G3-PLC and G3-Hybrid
In order to ensure the functionality of your G3-PLC and G3-Hybrid products, our experts support you with seamless certification services. We ensure that all G3- Alliance specifications are correctly implemented, carry out performance testing and extensively verify the interoperability of your products.
G3-PLC Testing Approach
Our services consist of the following steps:
Compliance testing of devices against the technical standard (based on G3-Alliance test standards)
Performance testing
Interoperability testing against a vast library of certified and officially designated reference devices.
After successful testing, a G3-PLC or G3-Hybrid certificate is issued stating that the tested products conform to the G3 Alliance specifications, fulfill defined performance requirements and are interoperable with other certified devices.
For G3-PLC platforms, such as communication modules, also a point-to-point (P2P) certification is available on request. This is a lightweight implementation of the G3-PLC MAC and PHY layers without the need for the upper layer protocols. It is suitable for modules in a wide variety of applications beyond those shown above.
Applications of G3-PLC and G3-Hybrid
G3-PLC and G3-Hybrid is designed for multiple smart grid and other applications like:
Grid asset management
Meter management
In-home energy display/management
Electric vehicle charging
Lighting automation (street, airport, commercial buildings)
Smart City
Factory automation/energy monitoring
The G3-PLC Alliance
The G3-Alliance is a consortium created in 2011 to standardize and promote powerline and hybrid RF technology globally. The technology, standardized under ITU-T G.9903, uses the existing powerline infrastructure as well as radio for cost-effective data communication.
The main applications of the technology include smart metering, smart grids, street lighting, smart cities, home automation systems, railway control systems and many other industrial applications.
Today, the G3-Alliance counts nearly 100 members that are international key stakeholders of the smart grid ecosystem, including utilities, semiconductor companies, equipment manufacturers and industrial companies. Together, they support, promote and implement the G3 technology and established an industrial certification program to guarantee for the interoperability of devices from different manufacturers.
Last Visited Service Pages