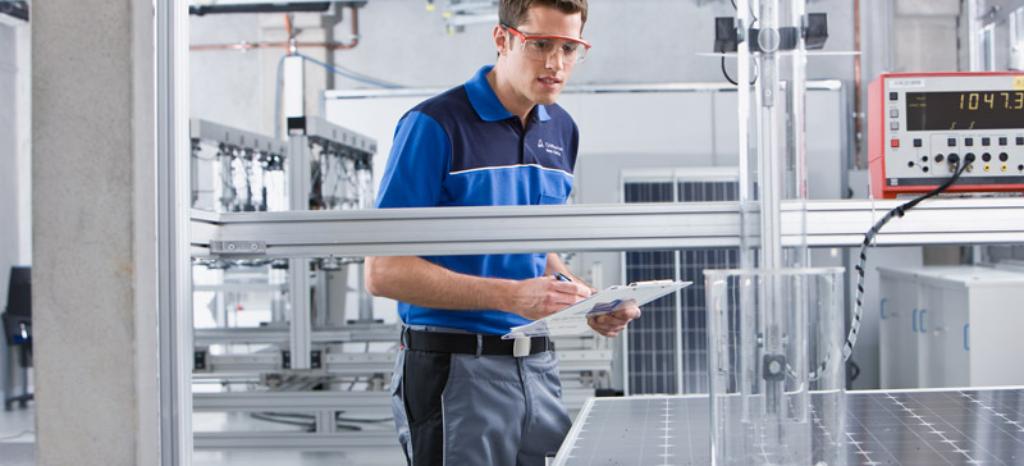 More Safety for Your Electrical Devices through Environmental Simulation
Electrical devices and their accessories may be exposed to massive climate change and mechanical stress. Variations in temperature, moisture, dust, shocks or strong vibrations should not, however, have an impact on the functionality of the devices. Are your electrical components or devices suitable for outdoor use?
TÜV Rheinland services in the field of quality assurance and control can help to ensure the safety of electrical devices. Similarly, the operational reliability of the electrical components is maintained through regular functional tests.
Our laboratory for environmental simulation offers climate tests for your electrical products according to all required standards. Whether IEC/EN 60068, ISO 16750, EN 61373, ISO 20653 or customer-specific requirements as VW80000 – we find the right standard for every product. Our test laboratory is accredited in accordance with DIN EN ISO/IEC 17025, so the test protocols and reports prepared by us are widely accepted.
Our core competence: component testing according to company guidelines for the automotive, rail, ship and aerospace supplier industries. With our impartial tests, you document the functional reliability of your electrical products in extreme situations.
Benefits at a Glance
With vibration and climate tests by the independent experts at TUV Rheinland you
Minimize your liability risk and protect yourself against claims for damages.
Can take advantage of generally accepted testing protocols for targeted marketing.
Strengthen the confidence in the quality and safety of your products.
Offer your customers an important decision-making aid in their product selection.
Will gain confidence in the durability of your products through extensive testing, certified by an impartial testing institution.
Our experts welcome your questions and are available for further information on environmental simulations.
Our Environmental Simulation Services
To ensure the safety of your electrical products, we offer the following services in our laboratory:
HALT (High Accelerated Life Test) and HASS (High Accelerated Stress Screening) testing
Climate and temperature tests (cold, dry and moist heat from -70 °C to +180 °C)
Corrosion tests (salt spray mist, condensation, chemical resistance)
Flammability tests
Vibration tests with temperature conditions (sine, random noise, combined sine and random noise, resonance investigations)
Shock tests
Transport tests (drop test, vibration, shock test)
IP code tests (IP10–IP69K)
Splash proof tests and ice water tests
Harmful gas, single or mixed gas tests
Complete qualification tests on plugs and plug connections
Safety for Your Electrical Products
Numerous vibration and climate tests are verified in our lab for environmental simulation, ensuring the safety of your electrical products and their accessories. We support you in testing of compliance to all the necessary legal requirements. Environmental simulation tests can help detect potential problems in the electrical components of your products.
Last Visited Service Pages