The safety and durability of home and office furniture are tested for compliance with the requirements of international standards.
It is important to check the durability of products on which repeated loads are applied. In particular, the durability is required in many standards for chairs and other products, which might cause personal injury if they break. We can perform mechanical stress tests and repetitive tests around the clock for a long period of time under controlled conditions.
Mechanical stress testing (furniture test)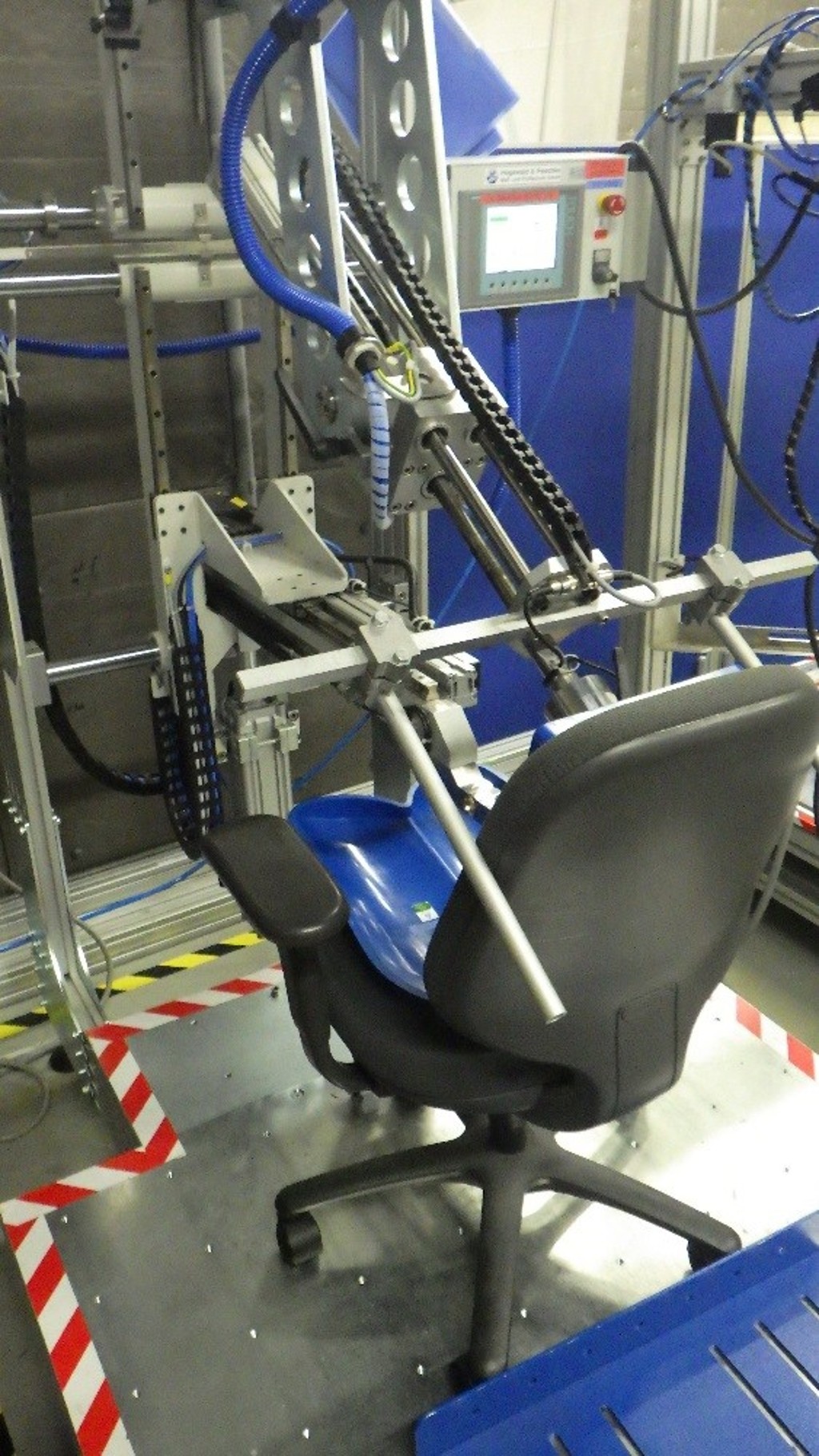 Cyclic load testing (chair test)
The cyclic load test applies a specified load repeatedly on the seat pan, backrest, and armrests of chairs to check their load capacity and permanent deformation. Jigs used for the test are available in many sizes and shapes specified by applicable standards. We can also make special jigs according to the testing requirements of the customer.
Impact testing (chair test)
This test checks the stability of a chair by applying an impact with a specified hammer.
Repetitive bending testing (bed test)
It is to evaluate the durability of products that bend or flex, such as nursing care beds. We can also simulate combined loading conditions by applying repetitive loads while bending the bed or other item repeatedly.
Furniture test-related standards:
EN 14749, EN 12529, EN 12527, EN 12520, EN 1022, EN 1728, EN 12521, EN 1730, EN 747 Series, EN 1335 Series, EN 13761, EN 1022, EN 581 Series, ANSI/BIFMA, and other standards
Testing equipment at GTAC
Accurate loading condition is achieved by using actuators. In addition, we have a variety of impact bodies required by applicable standards for furniture testing. We can also perform a variety of load tests including those required in IEC, ISO and JIS standards. We offer testing services not specified in those standards, such as environmental reproduction tests and product failure reproduction tests. Such tests can be performed on an around-theclock-basis for a long period of time.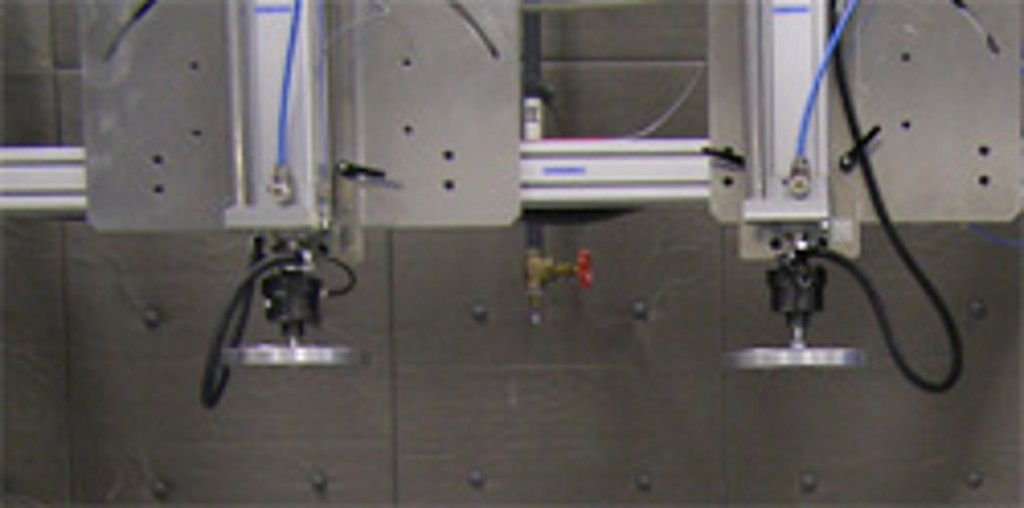 Repeated loading machine (actuator)
It is possible to apply loads up to 10,000 tons repeatedly, in precisely the same manner.
Seat pan loading machine
This machine applies an impact to the seat pan using a hammer of a specified shape and weight, to check the stability of the seat.