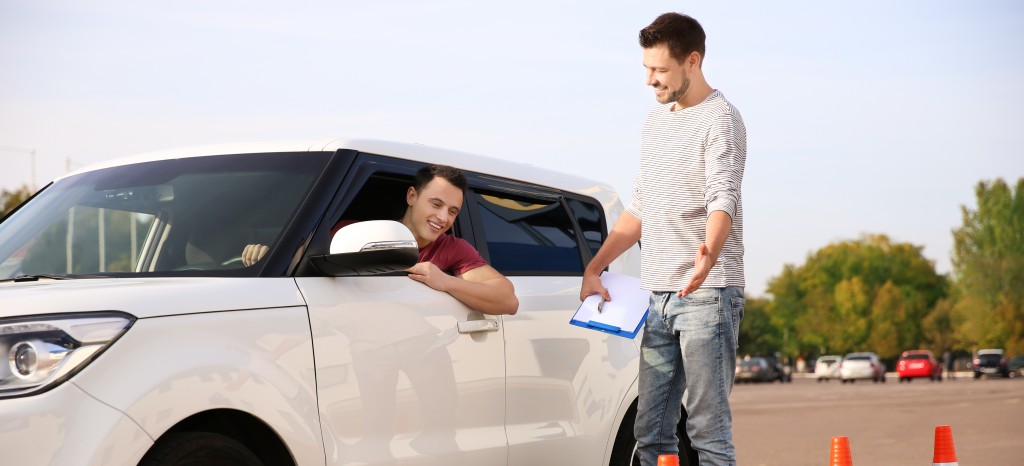 Confident and safe behind the wheel with our driver safety training
Every driver faces traffic emergencies, whether on the road privately or professionally, by car or other vehicle. Knowing how to react when dangerous situations arise, being aware of the capabilities and limitations of your motorcycle, car or truck and building confidence in your driving skills are areas that benefit from training with an experienced, professional instructor.
Our driving safety training courses adhere to national traffic safety guidelines and are led by seasoned trainers. We offer seminars designed for those who operate private automobiles or motorcycles, professional or private drivers of trucks and other large or specialized vehicles. Choose the right course for you and be prepared to improve your driving safety in a relaxed, enjoyable environment.
Safety is our highest priority, so our instructors are trained experts with substantial experience. Rely on our experience in this topic and enhance your professional qualifications in our driving safety training.
Contact us to sign up for a driving safety training course.
Road safety training for professional and private drivers alike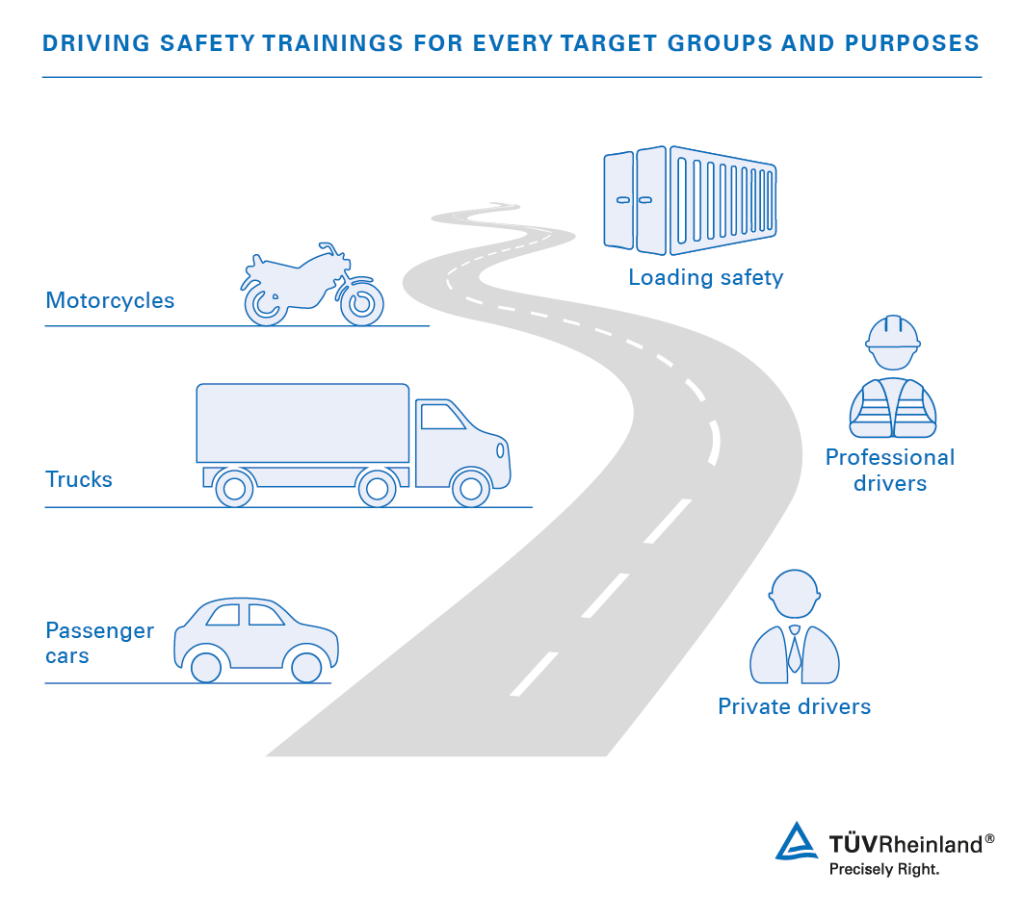 Professional drivers polish their image and build trust with both customers and business partners by completing a driver safety course with us. These courses serve as a quality control and risk reduction measure for drivers who are behind the wheel as all or part of their job. Participants are schooled in relevant techniques and information essential for truck drivers and personnel working with company vehicles.
Private drivers can expect to experience fewer traffic accidents as a result of what they learn in our courses about how to react in dangerous driving situations. Other benefits include lower costs (in damages or insurance premiums), a more efficient use of resources and reduced emissions through energy-conscious driving.
Intelligently designed training courses for driving safety
For the training participants use their own insured vehicles during instruction and must already possess a valid driver's license for the relevant category. Courses include:
Safety training for private automobile drivers: participants' actual encounters with dangerous traffic situations are discussed, safe driving techniques (proper sitting, handling curves, braking, obstacle avoidance etc.) are practiced
Safety training for motorcycle drivers: topics include typical traffic dangers, stability exercises, proper handling (braking, obstacle avoidance, curves, etc.) and more
Safety training for drivers of vans and delivery trucks: risks and dangers of this vehicle type are covered as well as relevant traffic laws, safe operation among other topics
Safety training for truckers: some of the topics covered include dangers arising from human and technical circumstances, ergonomic driving position, downhill control, braking, curves and more
Loading safety for street vehicles and shipping containers: course covers how to avoid fines by proper loading on land and sea, practical exercises to demonstrate the consequences of proper and improper loading, and more; successful completion results in a loading safety license and written confirmation of instruction in container loading according to the CTU code
Loading safety for street vehicles: participants learn about the relevant legal framework, the consequence of proper and improper loading, and earn a loading safety license
Eco-drive training: theoretical and practical instruction on reducing fuel consumption through more efficient driving practices
Train with traffic safety specialists
Our brand is synonymous with safety, including safe transportation, with driver education as a fundamental component. We have developed a range of road safety courses in accordance with national guidelines, and implemented by certified, experienced instructors. This enables us to offer you high quality for your driving safety training needs.
Contact us for more information about our driver safety training!
This might also interest you
Last Visited Service Pages