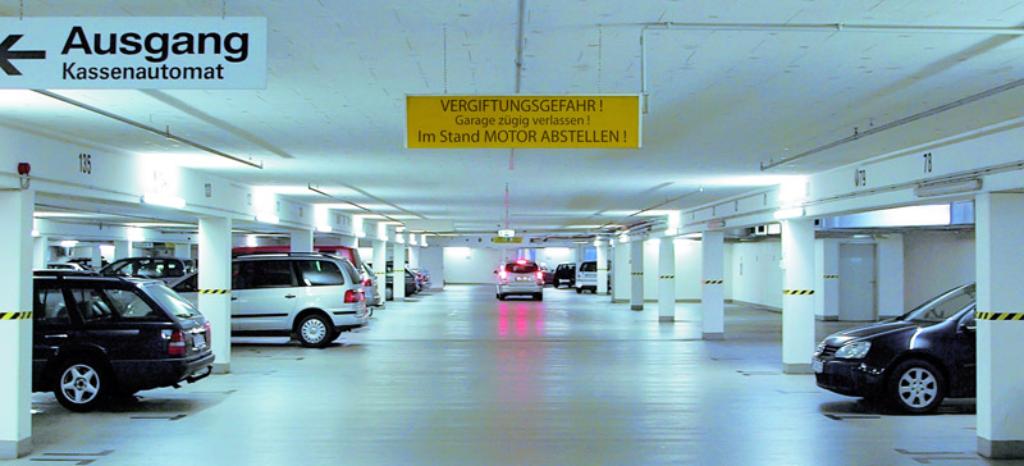 Operate your carbon monoxide detection system with confidence
A reliable carbon monoxide alarm system is essential for the safe operation of your underground garage or other enclosed area, such as a warehouse or storage room with limited ventilation. Our comprehensive testing services enable you to manage areas such as these with confidence.
Our professional, objective experts provide you with the documentation you need to show due diligence in case of litigation or insurance claims and to facilitate regulatory approval of your CO alarm systems. We offer a wide range of services, from initial and periodic inspections to oversight of renovations and modifications to consultations at every stage of planning, installation and maintenance.
Our expertise and broad international network of experienced inspectors is ready to help. Schedule a meeting to learn how we can address your alarm testing needs.
Prioritizing safe operation of your carbon monoxide detector
The main benefit of subjecting your garage or warehouse to a CO alarm system inspection is to prevent dangerous situations from arising and threatening people or property. We have the know-how to identify weaknesses before they become critical and can offer advice on system planning, maintenance and operation.
Our services are accompanied by extensive documentation, which can prove advantageous not only in cases of litigation and insurance claims, but also to demonstrate compliance with norms and regulations. As an added plus, you have easy on-line access to this documentation through our EquipmentOnline® service. Here you can stay abreast of testing deadlines, review your inspection results and maintain important documents.
Thorough and detailed gas alarm system support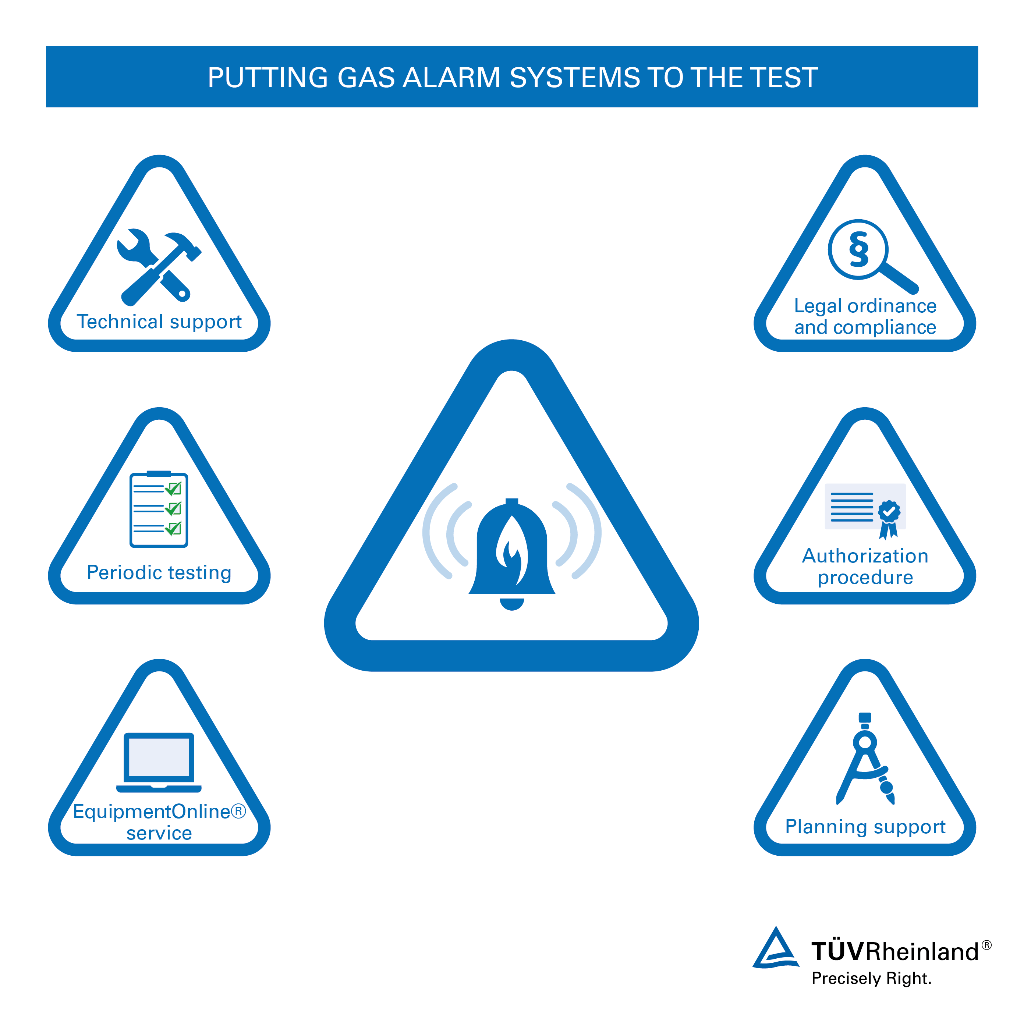 We assess your system's design by evaluating:
Placement and number of measurement points as well as acoustic and optical alarms
Actual and desired values of different parameters

We test function and performance of:
Overall CO detection system
Malfunction signals
Backup power supply with suction equipment
Measurement gas lines (they should be airtight)

We provide technical support with:
Initial and periodic inspections
Risk assessment documentation and expert evaluations
Consulting during planning, repairs and renovations
Regulatory procedures

Our testing services are based on local and international regulations such as:
Parking garage ordinances of the German federal states
Testing and operational reliability ordinance
VDI 2053, air treatment systems for garages
TRGS 900, technical rules for dangerous substances, airborne substance limits
Professional gas alarm system services at your convenience
We not only enable you to operate your CO alarm systems safely, we make it convenient for you. First of all, our network of experts is extensive enough to reach you wherever you are. Secondly, our EquipmentOnline® site gives you control over your own documentation. Safety and reliability are best achieved with teamwork.
Set up an initial meeting to learn how we can work together.
This might also interest you
Last Visited Service Pages