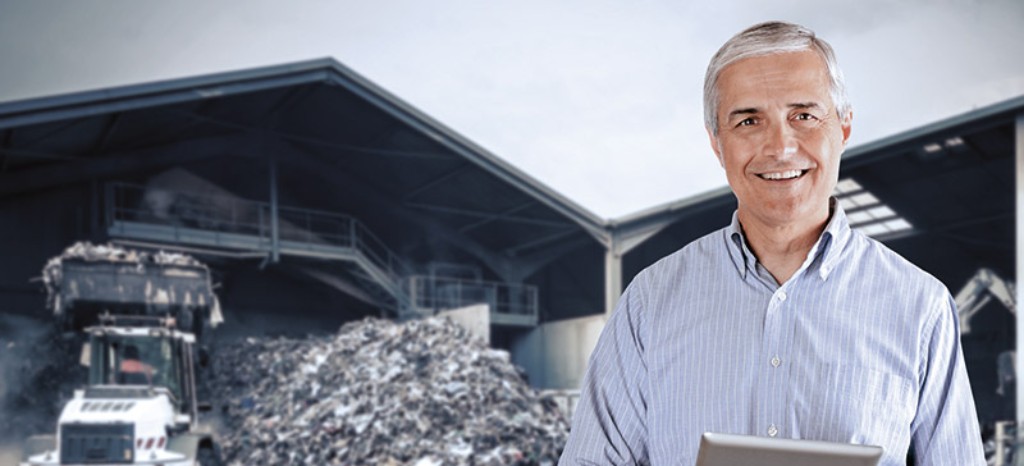 Approved Specialized Waste Management Company
As a producer of waste, you have to abide by the Specialized Waste Management Company Ordinance (Entsorgungsfachbetriebsverordnung). That means you carry full responsibility for proper disposal of all your pollutants and waste. Once certified as a specialized waste management company, you can prove to your customers that you have all the necessary approvals – from transport permits to storage licenses, right up to the appropriate waste disposal certificates. Independent waste management companies and operating units are also eligible for certification. Just ask our experts.
Monitoring Agreement
One of the prerequisites for accreditation is that you enter a monitoring agreement with a technical surveillance organization. Optionally, you can also purchase a seal of quality from an accredited waste disposal association. However, this means you would have to pay regular membership fees. Wouldn't it be better to go with a one-stop shop? With certification from TÜV Rheinland, you only have to pay for the inspection and surveillance costs.
Benefits at a Glance
Certification as a specialized waste management company from TÜV Rheinland enables you to:
Demonstrate reliability of your disposal management
Show customers at a glance that you're meeting your legal obligations as a waste producer
Streamline your operating procedures: you no longer need permits for transport and brokerage
Improve your competitive position
Avoid prior checks by the authorities when validating waste management processes
Four Steps to Certification as a Specialized Waste Management Company
Our experts are equipped with the right amount of experience and intuition to properly analyze and assess your processes and systems. The procedure is a four-step process.
1. Preliminary Audit (optional)
Our auditors conduct a preliminary audit to determine whether any of the requirements of this standard have already been implemented in your company and, if so, which ones.
2. Document Review
The auditing team determines the extent to which the documentation for your quality management system already concurs with requirements for Specialized Waste Management Company requirements.
3. Certification Audit
You demonstrate practical application of your business organization. Our auditors test its effectiveness.
4. Issuance of Certificate and Monitoring Contract
Once all criteria have been fulfilled, and you have entered into the surveillance agreement, your company will receive its certificate, which certifies compliance with the Specialized Waste Management Company Ordinance.
Certification as a Specialized Waste Management Company
The following requirements need to be fulfilled for certification in compliance with German Specialized Waste Management Company Ordinance:
Evidence of a feasible operating organization
All necessary operating permits
Compliance with legal requirements
Quantity flow documentation in the operations manual
Defined workflows in operating procedures
Sufficient insurance coverage
Documentation of employees' qualifications
This might also interest you
Last Visited Service Pages