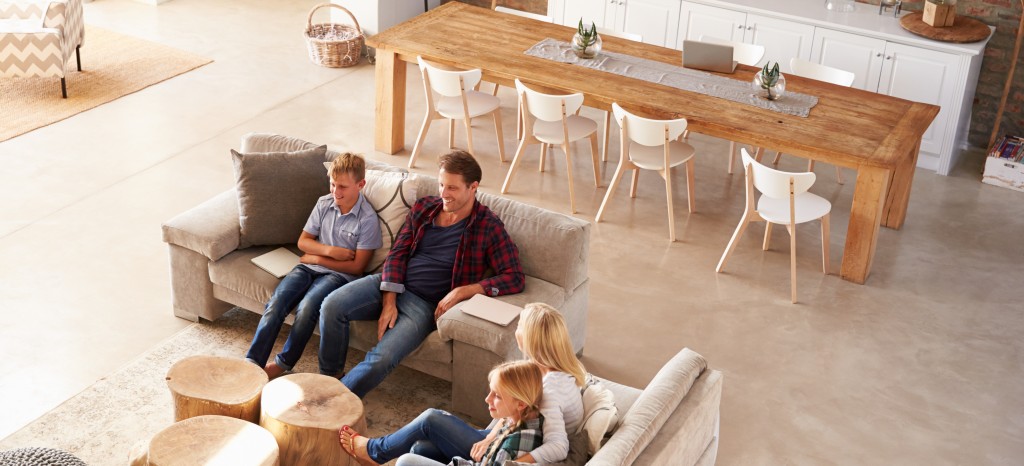 Recognizable high quality - make the quality of your furniture visible
A high-caliber design of both the interior and exterior features of your furniture products demonstrates your commitment to quality and safety for added value and customer confidence. The demand for electrified furniture and sustainable alternatives to the current range of products is on the rise. Customers rely on reputable test marks to help them choose the best product for their individual needs. Our experts test the quality and safety of your furniture components and products for certification confirmed by our globally recognized test marks.
We conduct comprehensive furniture testing in accordance with national and international standards as well as internal specifications. We certify quality and safe products with the GS mark for "Tested Safety" and our test marks controlling harmful substances. Our expert testing and certifications help you to document the quality and safety of your furniture through an independent service provider to strengthen consumer trust in your brand.
Are you interested in our services within the scope of furniture testing?
Our quality and safety tests for furniture of all kinds
Our broad service portfolio ensures optimum support with regard to your unique requirements. We provide expert testing and certifications for furniture of all kinds – from office, contract and home furniture to laboratory and workshop furnishings.
Our comprehensive furniture testing includes services in the following areas:
Technical evaluation


Mechanical and / or electrical safety test
Quality inspection and usability
Ergonomic test
Material and surface testing
Climatic tests
Partial tests according to customer specifications
Production controls, pre-shipment controls
Review of artwork, assembly instructions, user manuals, and product information
In-house or on-premise training, technical discussions
Harmful substances testing


Pollutant testing, analysis, for example testing according to RAL-ZU 38, Blue Angel
Emission test
Sustainability assessments
Comprehensive testing and certification by an independent service provider puts you in the best position to document the high quality and safety of your furniture products. We provide you the expertise you need backed up by decades of practical experience and reliable services. Our globally recognized test marks boost customer confidence and strengthen your brand in competitive markets. Our experts participate in numerous standardization committees and interest groups to ensure our customers are informed of current and upcoming requirements and legislation to ensure optimum support in new product development.
Talk with our experts to learn how you can benefit from our comprehensive furniture testing!
Questions and answers about our furniture tests
Our experts have summarized the most important questions and answers regarding our furniture testing and certification in a short FAQ for you.
Learn more about furniture testing
Children's furniture: Things to look out for | Safety in the children's room
Our Furniture Testing Laboratory
In order to expand its furniture testing capabilities to serve Indian markets better, TÜV Rheinland India has opened a new state-of -the-art furniture-testing laboratory in Bangalore, India. The furniture testing laboratory is also listed under Business and Institutional Furniture Manufacturers Association (BIFMA) to support furniture manufacturers and exporters with comprehensive services to ensure compliance of their products as well as facilitate access to domestic and global markets. The laboratory conducts tests as per national or international ergonomics standards.
The new facility will support furniture manufacturers, exporters and retailers with global-standard, comprehensive testing services that ensure compliance of furniture products for market access within both Indian and overseas markets.
The world-class furniture testing facility is capable of test a wide range of product categories in furniture that include domestic/contract use furniture, outdoor, indoor and office furniture, children/school educational furniture, couch systems, sleeping furniture, furniture components/ fittings, classification of wood adhesives, metal parts, mattress, foams, cushions, chairs and much more.
The new testing facility operates advanced equipment that test a wide range of parameters, ranging from mechanical testing to workmanship, safety, durability, stability, strength, drop impact and locking devices. This facility provides tailored services as per compliance requirements of customers, besides catering to inspection services like PSI, FI, FRI, Dupro and LS.
This might also interest you
Last Visited Service Pages