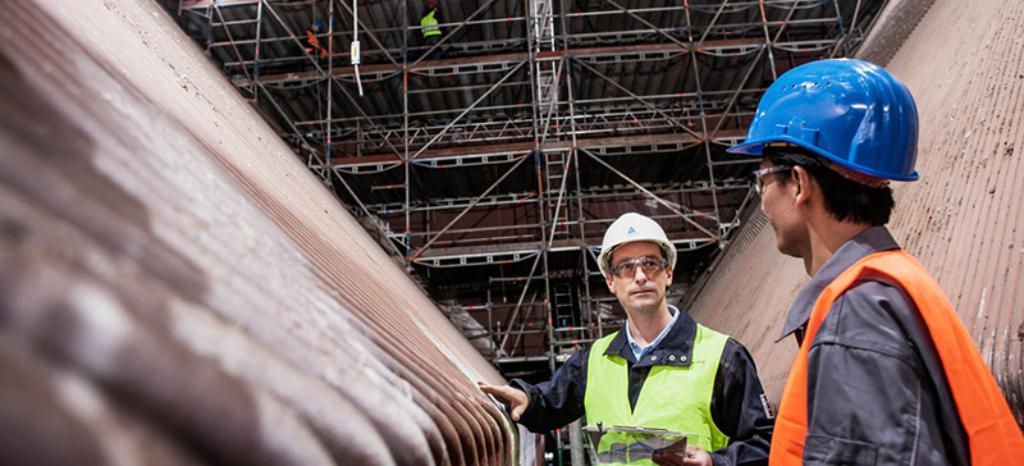 Webinar Recording: Aging Assets. Necessity for Inspections, Maintenance and Integrity Assurance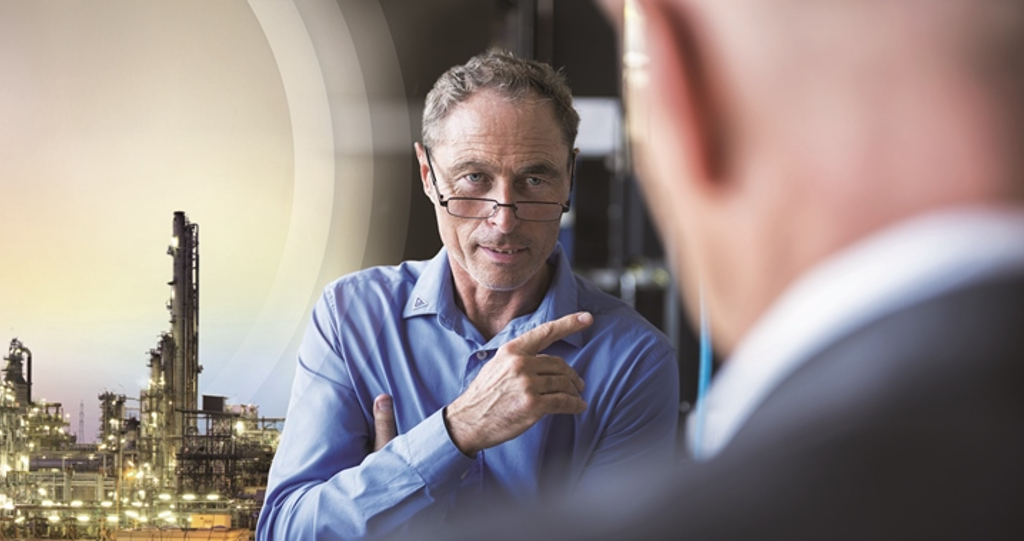 Over time, the risk of accidents and unplanned stoppages increases with aging plants. In our webinar our experts talked about how to manage these challenges and presented various approaches to solving them using several reference cases.
Select the correct procedures for non-destructive testing with our consulting services
Knowing what to inspect, when to inspect, and what methodology to use not only improves asset integrity but also helps to reduce the total cost of ownership. We offer extensive Level III NDT consultancy services ranging from inspection planning, reviews of existing inspection schedules and NDT written practices, professional third party witnessing, and evaluation of collected NDT data.
We support you with a comprehensive portfolio of consultancy services for non-destructive testing (NDT) and provide advice tailored to your industrial sector, the type and purpose of your individual assets, the type of degradation to be expected and the age of your plant.
Our experts also review your NDT written practice, train and certify your staff and help prepare for plant life extension and asset fitness for service analysis. Furthermore, our unique computational engineering services and various proprietary mobile APPs and software like ScanPlan® will help you develop inspection procedures in accordance with international standards and processes. Our consultancy services are based on ultrasonic procedure validation and ultrasonic technique modeling, among others.
We strive to provide know-how about specialized testing methods that require extensive expertise or need independent verification. Our experts are acquainted with international codes and specifications. What is more, our consultancy is accredited to Level III for various NDT techniques. We offer training, written reports on processes and procedures, specification advice and dispute arbitration.
Contact our experts and learn more about our consultancy services!
Comply with international standards with our Level III NDT consulting experts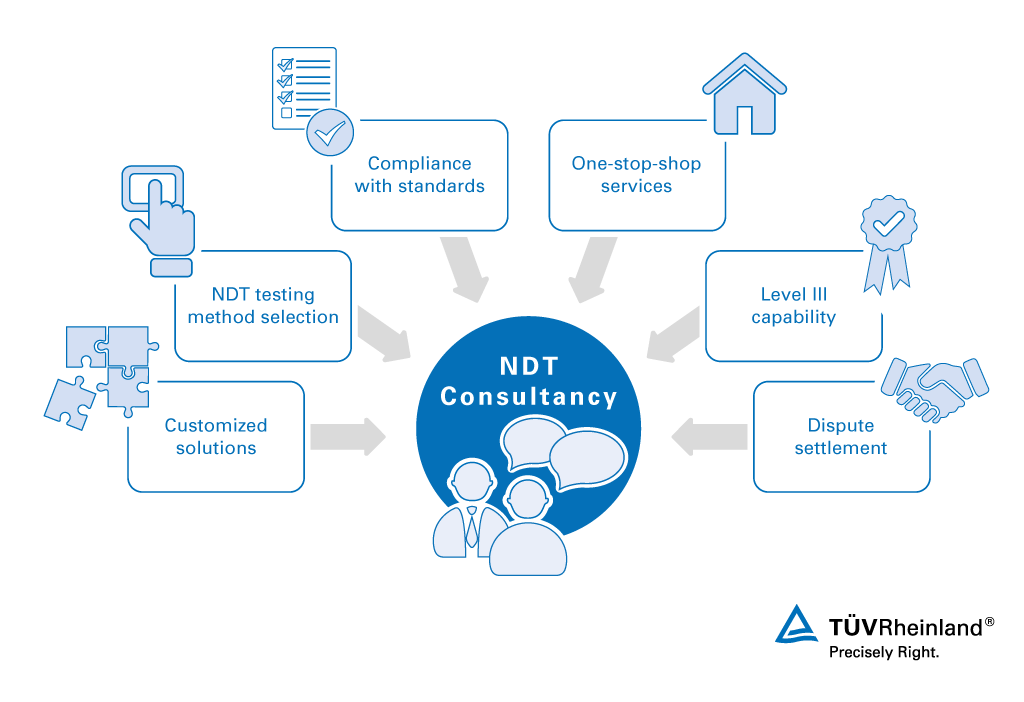 Our team of engineers combine top-notch qualifications with extensive experience to provide you with reliable advice. All of our engineers are certified to Level III according to ISO 9712 and SNT-1A/CP 189. In addition, they are trained to various API standards and are experienced in working to very stringent standards, such as NADCAP. With this know-how, we help ensure the durability, safety, and failure-free operation of your equipment, systems and structural components. Our consulting services cover a wide variety of industries, from industrial asset and plant manufacturing to onshore and offshore oil and gas, to (petro)chemical, pharmaceutical, process piping, infrastructure, automotive, rail and many more.
With experts at your side, you are able to optimize your NDT inspection planning, adapting it to suit the expected types of degradation mechanisms, their severity and their potential impact on your return on investment and on the environment.
Sometimes disputes arise between the provider of a product and its inspection or certification authority. This is often because of a miscommunication or misunderstanding. As part of our Level III consultancy services, we provide mediation and arbitration to reach an acceptable outcome for both parties. We offer solid support, whenever you need it.
Our consultancy services for non-destructive testing
With our Level III NDT consultancy, you can expect:
Tailored inspection planning & inspection planning review
NDT witnessing
Development of NDT inspection procedures for complex technical geometries and situations
Development of customized NDT solutions, e.g. inspections at very high temperatures or permanent monitoring
Computational modelling of the inspection to increase reliability
Inspection procedure validation and corresponding ultrasonic technique modelling.
Process harmonization and compliance with international standards and specifications.
Data management of all NDT procedures, NDT reports
Exclusive one-stop-shop services.
Level III qualified experts.
Tailored solutions to disputes and litigation.
A solid understanding of ultrasonic procedure validation.
The selection of ultrasonic technique modeling when and where appropriate.
Advice on non-destructive testing policy, processes and activities
Compilation of NDT inspection standards
Review of written practice and NDT personnel certification
For advanced ultrasonics we have developed in-house, customized analysis software called ScanPlan®. It allows our experts to provide clear examination plans to enhance inspection performance. With the help of our ScanPlan® software you will receive:
Instant calculation of inspection parameters
Immediate results
Automatically solved inspection procedures in accordance with international codes and standards
A system that operates with time of flight diffraction (ToFD), phased array (PA) and conventional pulse echo methods
Illustrated and detailed procedural points and inspection coverage
Full data management for the complete inspection project
Integration with reporting formats and preparation of procedures
Choose our NDT consulting services for credibility, reliability and accountability
We have more than 40 years' experience in both advanced and conventional NDT techniques and special applications. Over the years, we have developed equipment and customized NDT inspection solutions. By using our consultancy services, you will access these excellent resources and personnel. We also offer accredited advanced training courses, demonstrating our commitment and leadership in the NDT sector.
Make an appointment to learn how you can benefit from our consultancy services for NDT!
This might also interest you
Last Visited Service Pages