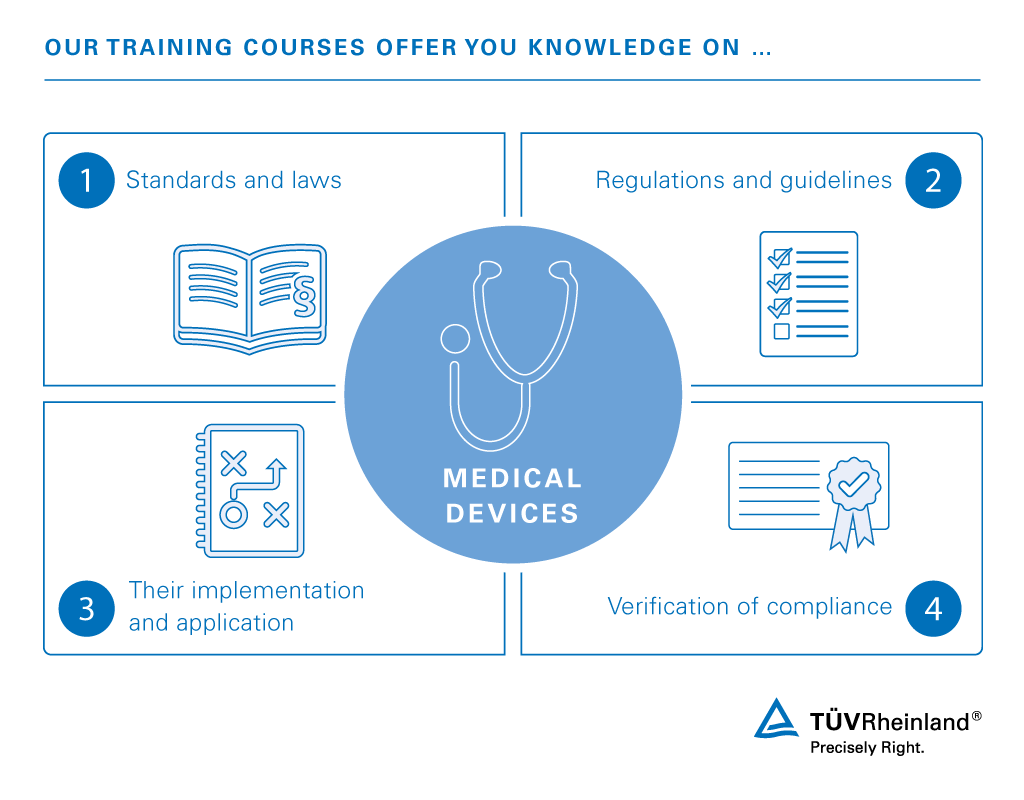 Companies producing medical devices and their professional staff comply with international standards, laws and regulations to demonstrate safety and quality. Industry professionals must be able to properly implement and apply global guidelines to appropriately verify product compliance. We provide training and certifications in diverse areas affecting the successful placement and competitive performance of medical devices in international markets.
Our expert instructors conduct practice-oriented seminars and courses for professionals working in the medical device and technology industry. We provide up-to-date specialist knowledge for strong and sustainable presence in European and international markets. Our training addresses crucial time-to-market reality as well as complex and diverse requirements for development, manufacturing, market introduction and monitoring.
We are a leading provider of professional trainings. Rely on our extensive training portfolio with expert instructors and recognized certifications.
Contact us to learn how to ensure your product is compliant to standards, regulations and laws relevant to your selected markets!