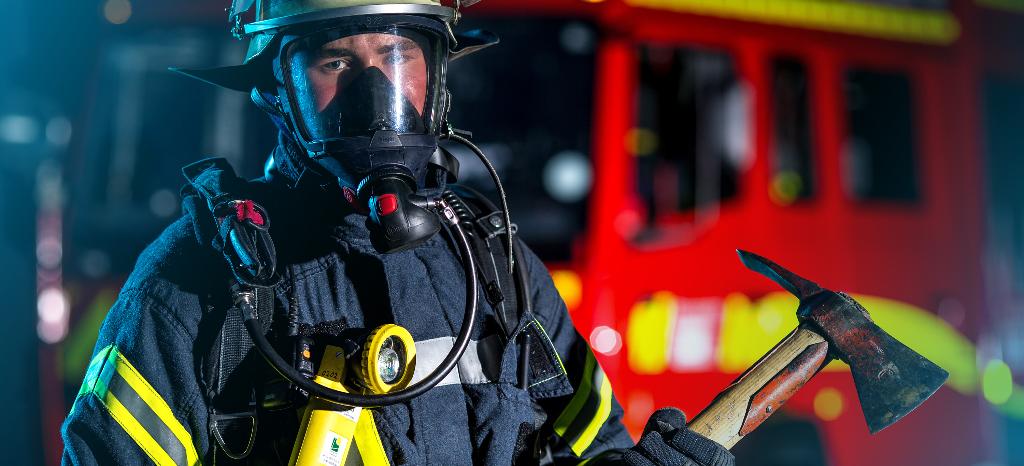 Training fire protection specialists for effective prevention and response
Good fire protection depends on well-trained personnel capable of planning, operating, inspecting and maintaining organizational strategies as well as technical safety systems.
We provide fire safety engineers, technicians, architects and relevant construction workers comprehensive, in-depth fire safety training courses and certification. Our courses for certified fire protection specialists (CFPS) ensure the proper management of your critical fire protection from planning and development to implementation, testing and maintenance.
Make sure your fire protection personnel have the training they need to keep your assets, employees and community safe!
Stop fire in its tracks with a competent and qualified fire safety team!
Recognized fire safety courses and certification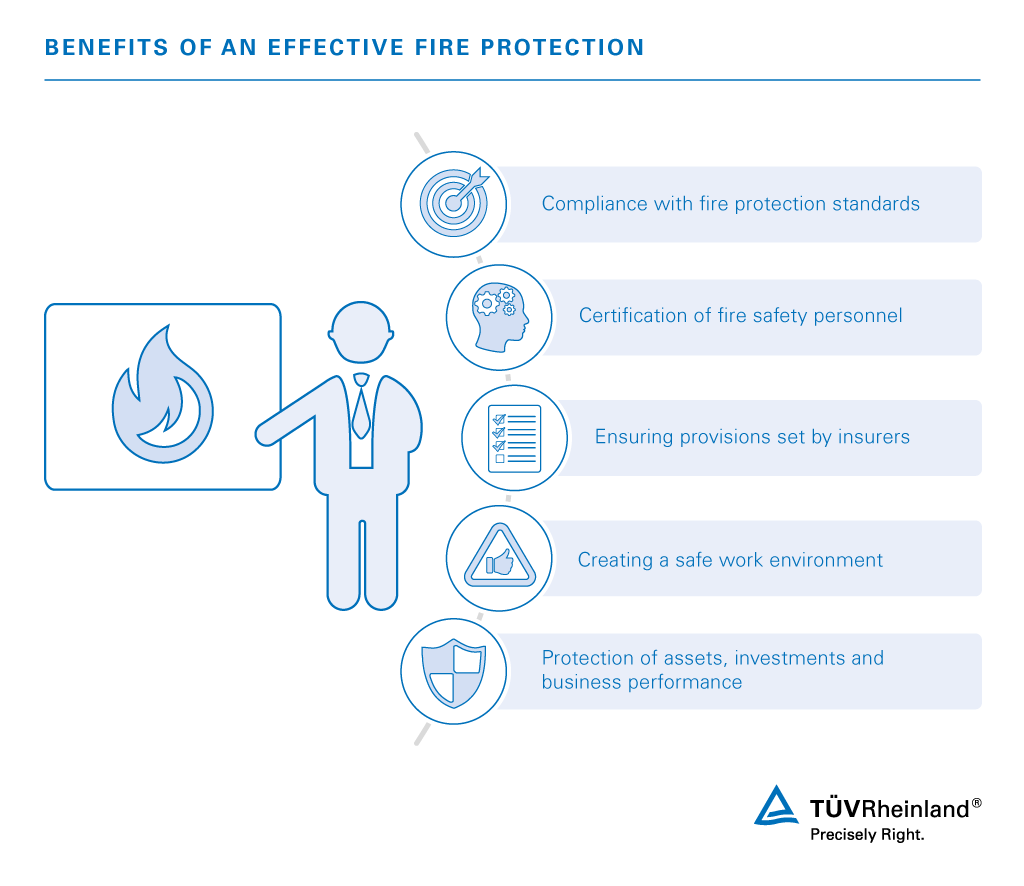 Our expert instructors and comprehensive fire protection curriculum provide diverse courses for safety specialists, operational managers, building designers, construction workers, structural engineers and system technicians. We help you make sure your fire protection complies with standards regulating your particular industry as well as your individual situation. Our training helps you build a highly-skilled team to provide employees a safe work environment and meet the provisions set by your insurer.
Our fire protection training and certification
Fire protection measures are put in place to prevent fires from starting and stop them from spreading. These systems and strategies help protect employee and public safety as well as the natural environment. Effective firefighting depends on solid and reliable preventive fire protection.
We provide an extensive portfolio of open seminars as well as customer-specific in-house courses individually tailored by our expert instructors. Trainings are categorized in three curriculums:
Organizational fire protection
Preparing regulatory-compliant fire protection plans
Training employees
Appointing fire safety officers
Technical fire protection
Technical systems and facilities supporting fire safety
Built-in fire protection systems including fire doors, sprinkler systems and fire dampers
Structural fire protection
Building materials and components must comply with regulatory standards
Regulated structural protective measures (fire doors, sprinkler systems)
All construction partners responsible for their own works including planning and monitoring

Upon successfully passing relevant examination, the following certifications are awarded:
Certificate program titles
Details pertaining to admission requirements, examination components and required competencies for each certificate program can be found by simply searching the Certipedia database using the corresponding ID number.
Keeping our partners safe with expert fire protection training
Our expert instructors conduct comprehensive training based on excellent qualifications, extensive experience and professional competences. We provide both open seminars as well as flexible in-house trainings according to your industry and unique individual needs. Our training services help you make sure your systems and strategies comply with regulated standards as well as provide reliable safety in dangerous circumstances. Our recognized certifications prove the integrity of your fire protection personnel as well as demonstrate your corporate commitment to fire safety.
Take advantage of our comprehensive curriculum to become a certified fire protection specialist (CFPS)!
Last Visited Service Pages