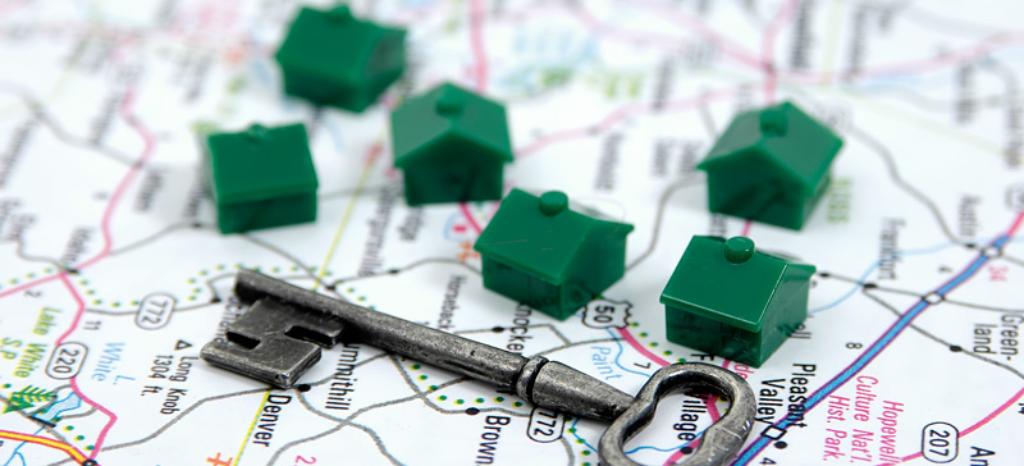 Geodata: Added Value for Companies and Municipalities
Business processes are increasingly being optimized with the help of a rapid increase in geodata that is available. Do you want to know which sales region generates the highest sales? Or find out where your service technicians conduct the most service calls? Geographic Information Systems (GIS) – tailored to the needs and issues of your company or municipality – can provide the answers to these questions. Our experts for geodata collection and processing use all types of geodata in an extremely wide variety of projects to answer geographically linked business questions. See our list of references for examples of the sorts of projects we manage.
GIS Consulting for Business and Administration
Geographic Information Systems are now a virtually indispensable part of both municipal and business life. As an independent consultant, we can help you introduce new GI systems and integrate and migrate such systems into existing IT planning. Along with general consulting, our services also include drafting specifications and detailed concepts, as well as support throughout the contracting process, including preparing and evaluating documentation for tenders and bids.
Benefits at a Glance
When you choose to rely on experts from TÜV Rheinland, you:
Take advantage of neutral and product-independent consulting services that cover the full range of GI systems and geodata – because our employees are perfectly acquainted with this type of heterogeneous market
Permanently increase your efficiency and can broaden your range of offerings – based on our consistent approach
Can rest assured that any of your projects that deal with geographic questions are perfectly executed, thanks to our many years of experience in working with geodata
Our Services
GIS Consulting

Support for introducing and migrating GI systems and integrating them into existing IT concepts through all project phases
Neutral and product-independent consulting
Consistent approach aimed at achieving a permanent increase in efficiency and extending the range of offerings
Geodata Processing

Digitalization
Georeferencing and transformations
Analyses / intersections / evaluations
3D analyses and visualizations
Geodata Collection

Recordings of aerial photos and other remote sensing data
Mobile terrestrial data acquisition
Measurement precision down to several inches for highly demanding positional accuracy
Street Cadastre and Object Registration

Object registration in traffic areas with our mobile recording vehicles
Area registration based on orthophotography
Normal or stereoscopic business registration of properties
Asset evaluation of traffic areas under new municipal financing/double-entry bookkeeping
Split Wastewater Charges

Support in all project phases and choice of full project implementation: area recording, preparation and distribution of questionnaires, public relations work, distribution of charges, and much more
Generation of municipal cadastres, for example, green space cadastres
Creation of individual Web GIS applications
Some of our Project References
Broadband Atlas Update for the German Government
The German Federal Ministry of Economics and Technology (BMWi) provides a Broadband Atlas on the Internet, which documents availability of broadband services in Germany. TÜV Rheinland was awarded the contract to update this documentation. Using a process that we recently developed, based on a grid applied uniformly across Germany, we collect and analyze broadband supply data from all broadband providers. The data is displayed as a graphic by means of a newly developed Internet application available at: www.zukunft-breitband.de .
Introduction of Split Wastewater Charges
At TÜV Rheinland, we are helping municipalities introduce a split wastewater charge system. Combined with our technical facilities, our long-standing experience in project work and consulting in the field of municipal administration enables us to carry out your projects in a manageable period of time. You reap the benefits of one-stop shop services, while we handle complete project implementation:
Detailed recording and ascertainment of effective discharge surfaces related to sewers based on geo reference data
Public relations work
Automated generation of questionnaires for voluntary disclosure
Aerial surveys
Evaluation of true area conditions
Spatial analyses of automated real estate maps and land registers
Street Cadastre and Object Registration
The introduction of the new municipal finance management system (NKF) requires complete and precise recording of all municipal assets. An exact, up-to-date and inexpensive method for taking inventory throughout traffic areas is to record mobile measurement data with our measurement vehicles. In GPS-assisted, single-image driving surveys we register objects, areas and road conditions and then evaluate the data. We can use these driving survey images to carry out two- or three-dimensional (stereoscopic) measurements – strictly according to your specifications. For the greatest positional accuracy, we use inertial measurement systems, which can deliver measurement precision down to several inches. And we can also help you evaluate assets in traffic areas.
Last Visited Service Pages