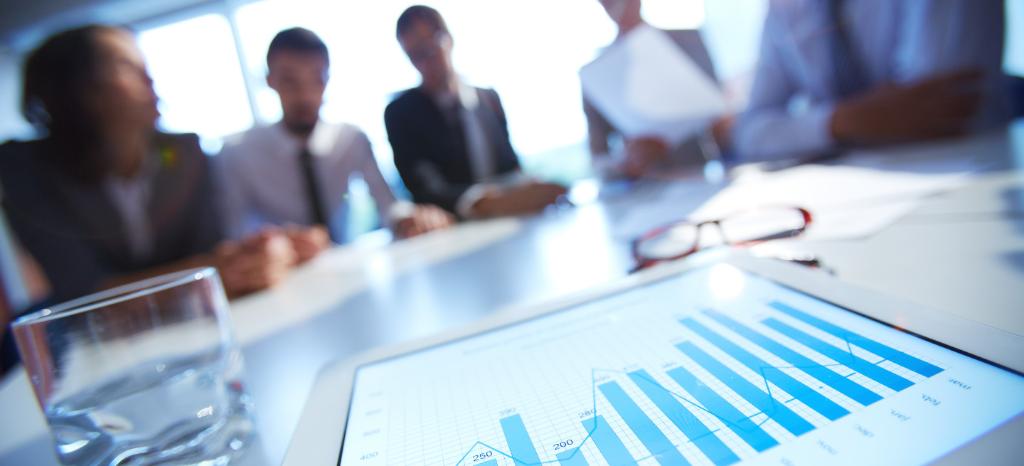 Corporate Sustainability – Economic, Social and Environmental Business Values
In recent years, corporate social responsibility (CSR) and corporate sustainability have moved to the top of the list of main issues concerning modern companies. Yet, most companies still focus only on sustainability reporting or CSR reporting, neglecting important aspects such as the sustainability management process, innovation-learning-performance improvement or stakeholder relationship and trust.
Corporate sustainability is a new and constantly evolving corporate management paradigm. Initially an evolution of traditional models describing ethical corporate practice, corporate sustainability requires a company's business approach to pursue societal goals, specifically those relating to sustainable development. Societal goals include environmental protection, social justice and equity, and economic development.
The concept of sustainable development balances the need for economic growth with environmental protection and social equity. Sustainable development helps define strategies, approaches and actions based on the triple bottom line "economic, environmental and social responsibility" or 3-P's approach – for people, planet and profit.
Our sustainability reporting assurance solutions can help your business achieve sustainable development and corporate sustainability to gain stakeholder trust and enhance your company image.
Benefits of Our Independent Corporate Sustainability Reporting Services at a Glance
With corporate sustainability reporting solutions and services provided by TÜV Rheinland, you benefit from:
A thorough sustainability report provided by an independent third- party and a member of the UN Global Compact.
Respected business reputation and corporate image.
Systematic identification of your business risks and opportunities.
Enhanced stakeholder relationships and trust.
Learning and performance improvement.
Increased business opportunities and competitive advantage through positive corporate citizenship.
Please contact us at TÜV Rheinland to learn more about how our sustainability report assurance solutions can benefit your company.
Comprehensive Corporate Sustainability Reporting Services
Working on your corporate sustainability report with an independent body such as TÜV Rheinland offers an objective perspective and provides stakeholders with accurate and neutral information. We provide you with independent sustainability report assurance in accordance with the Global Reporting Initiative and the AA 1000 accountability principles.
For a comprehensive and independent corporate sustainability report, not only do our experts verify the disclosed information – that is, the outcomes – they also have a closer look at the backward integration where all sources are previously aggregated, stakeholder inclusivity, materiality and the management framework and processes.
Principles, standards, guidelines, audit methodologies and protocols used to provide these services are globally accepted, tested over time and updated through a continual stakeholder feedback process.
Reliable Sustainability Report Provider
TÜV Rheinland is a global service provider working to support industry since 1872. Our company is renowned on the market for providing high-level professional services and expertise.
As a member of the UN Global Compact and a licensed assurance provider (No. 000-51) awarded by AccountAbility, U.K., we have a multi-disciplinary team of professionally trained certified sustainability assurance practitioners (CSAP) with years of experience in environmental matters, stakeholder engagement and overall corporate approach.
Corporate Sustainability Report Assurance Solutions
Sustainability reporting is an organizational report providing information about economic, social management , environmental and corporate governance performance. The report is used as a basis to gain an overview of and further improve your company commitment to sustainable development and corporate sustainability measures in a way that can be presented to both internal and external stakeholders.
Independent sustainability report assurance against international standards, such as the Global Reporting Initiative (GRI) and the AA 1000 Accountability Principles (2008) helps factually demonstrate your commitment to sustainability. Our CSR and Sustainability Solutions help companies achieve corporate sustainability and develop sustainable business models that are embedded in environmental, social and economic principles, both at a strategic and an operational level.
We can advise to help you build solid foundation and grow in a sustainable and inclusive manner by aligning the triple bottom line principle to your corporate strategy and business practices.
Global Reporting Initiative (GRI)
The Global Reporting Initiative (GRI) is a leading non-profit organization in the field of sustainability. The initiative affirms that a sustainable global economy should combine long-term profitability with ethical behavior, social justice and environmental care.
The Global Reporting Initiative therefore promotes sustainability reporting as a way for companies to contribute to sustainable development. In that respect, the organization has developed some of the world's most prevalent standards for sustainability reporting such as the ecological footprint reporting, the triple bottom line (TBL) reporting or the corporate social responsibility reporting.
Standards of the Global Reporting Initiative are used at TÜV Rheinland as a solid basis to help provide corporate sustainability report assurance solutions.
AA 1000 Accountability Principles of Inclusivity, Materiality and Responsiveness
AccountAbility is an international professional institute dedicated to the promotion of social, ethical and overall organizational accountability. AccountAbility aims at providing innovative solutions for corporate responsibility and sustainability.
Developed by AccountAbility, the series of standards AA 1000 was developed to help organizations become more accountable, responsible and sustainable. The AA 1000 standards address governance, business models and organizational strategy issues and provide operational guidance on sustainability assurance and stakeholder inclusivity. The AA1000 standards are designed to provide support in corporate sustainability reporting assurance.
Our Sustainability Initiatives
Nothing less than the future is at stake. Companies, institutions, public authorities and each and every one of us can play a positive role in shaping the path to tomorrow. We provide you with comprehensive support to ensure that you operate safely, sustainably and efficiently for many years to come.
This might also interest you
Last Visited Service Pages