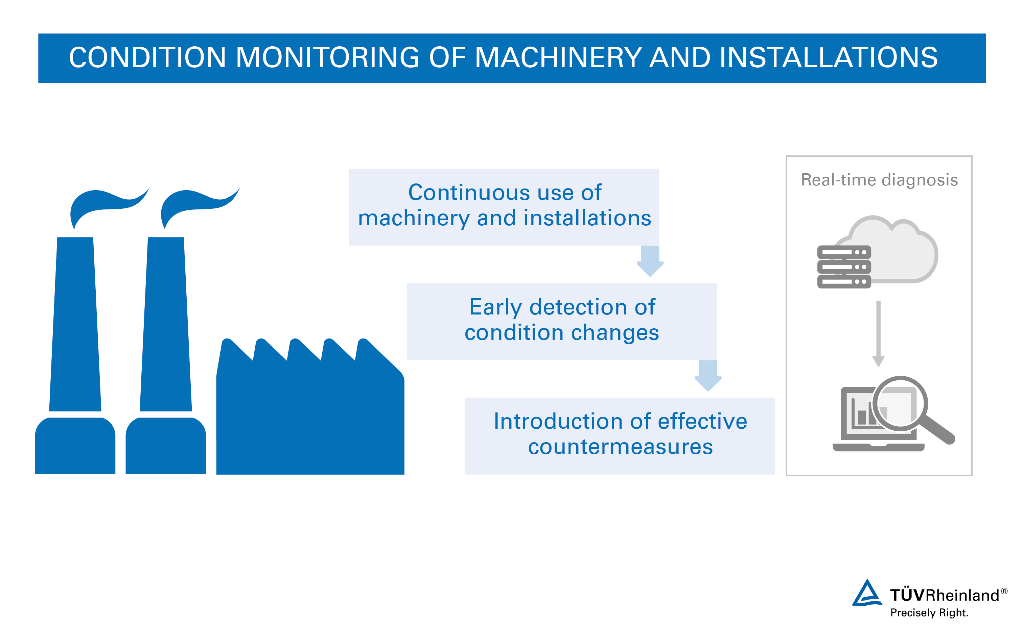 A key prerequisite for the operation of efficient and profitable installations is the availability of machinery and components. With our condition monitoring you keep a watchful eye on the condition of your installation. Our experts at TÜV Rheinland ISTec GmbH identify each critical condition change and development of your machinery with the assistance of time and frequency-based (online) diagnostic procedures. By directly responding to excessive stress or wear, effective counteractive measures can be taken immediately. In doing so, the profitable operation of your installations and machinery is ensured. High repair costs and unwanted downtime are also thereby avoided.
Our employees are experts in the field of diagnostics and security tech-nology in various industrial sectors. With our condition monitoring systems for manufacturing, we are the right partner for you.
Would you like to learn how to utilize condition monitoring at your plant? Then contact one of our experts today.