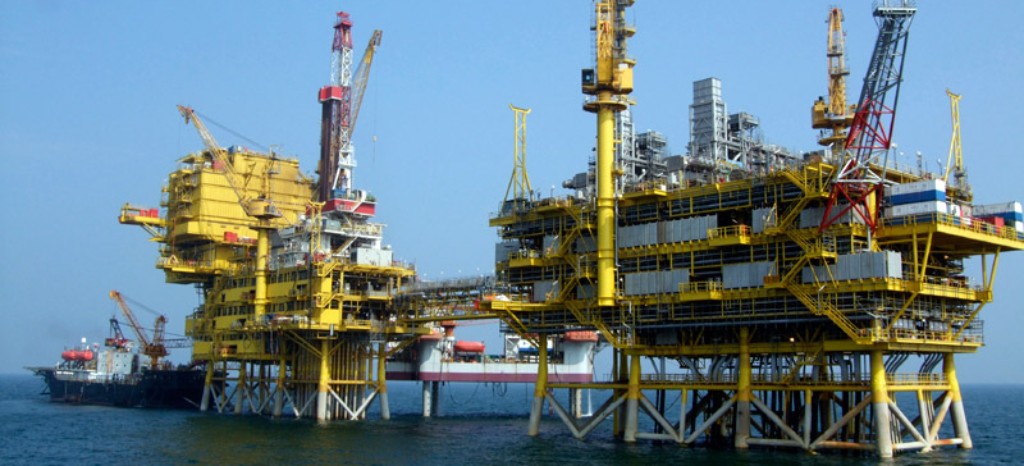 Ensure compliance of your equipment with ATEX and IECEx directives
Before equipment and protective systems used in potentially explosive atmospheres can be put on the market, they must comply with a number of regulations, standards and directives. As the manufacturer, you are responsible for conformity assessment and obtaining the certification required in the country where your equipment is used.
Our explosion protection experts help you to determine which path of certification is most suitable for you and will support you in complying with the required guidelines and meeting international requirements.
As a notified body for the ATEX Directive and an IECEx-approved certification body, our testing laboratory makes us your ideal partner for the certification of equipment for use in potentially explosive atmospheres.
Speak with our experts today!
Your benefits from certifying your equipment
By having the conformity of your equipment verified by an internationally notified body, you can get access to global markets and gain competitive advantage. Our global network of experts can identify regulations, directives and requirements affecting your products from a local perspective. Implementing harmonized standards and common test protocols, our specialists can shorten approval times and lower costs associated with placing products in any region.
Comprehensive services for explosion protection
Our comprehensive explosion protection testing and certification services cover:
Testing and certification of electrical and non-electrical (mechanical) components and equipment used in a potentially explosive atmosphere, including safety, control and regulating devices
Personnel qualification according to IECEx 05 (CoPC)

To help you gain explosion protection certification, we:
Provide you technical support
Identify applicable directives and standards
Determine your conformity process and offer full support from a recognised body for testing a particular product or protection method. Test your products, prototypes, components and assemblies in accordance with health and safety requirements.
Evaluate results and report findings
Confirm directive compliance through EX-mark or EX-proof
Issue type approval and certifications

We provide solutions to introduce your components, equipment and systems to European and global markets. From design to manufacturing, installation and operation, we have the expertise, accreditations and procedures necessary to help you successfully achieve certification.
Benefit from a global partner
As a notified body for the ATEX Directive and an IECEx-approved certification body, our testing laboratory makes us your ideal partner for the certification of equipment for use in potentially explosive atmospheres. We offer you the certification of equipment and protective systems as well as certification services in accordance with European and international regulations, such as the ATEX Directive 2014/34/EU (quality assurance for product and production) or the "IECEx scheme".
Access to international markets is also subject to corresponding approvals in accordance with equipment safety requirements and the International Electrotechnical Commission (IEC) system for certification to standards relating to equipment for use in explosive atmospheres (IECEx System). Many other countries accept IEC standards and European standards or have adapted them as national standards.
We also support manufacturers who want to sell their products in Japan. By ensuring that your equipment is explosion protected and certified, we can help you access the Japanese market more easily. The Japanese JPEx certificate can be issued based on an IECEx-report and certificate issued by TÜV Rheinland, without requiring further approval by the Japanese government.
This significantly reduces your time to market and makes trade more cost effective.
Our worldwide network of experts offers you solutions tailored to your individual requirements. We are accredited according to IECEx to qualify your employees. With this qualification they achieve the competence to apply the internationally valid and high safety standard. If your employees have passed the IECEx 05 requirements after a corresponding training course, they will receive a personal certificate of competence (CoPC).
Find out how we can help you achieve market success with explosion protection testing and certification.
Contact a service representative now!
Downloads
| | | | |
| --- | --- | --- | --- |
| pdf | Testing and certification regulations for the certification of quality management systems according to Ex-protection and EX CB, July 2022 | 128 KB | Download |
| pdf | ATEX / IECEx Poster - Information about electrical and non-electrical protection types | 1010 KB | Download |
| pdf | ATEX / IECEx Flyer - General information about our services | 336 KB | Download |
| pdf | IECEx05 Scheme - Certification of Personnel Competencies for Explosive Atmospheres | 1 MB | Download |
More Information about Worldwide Explosion Protection Certification
Our experts are familiar with the similarities and differences of various local regulations and international directives or requirements. Benefit from our expertise down to the smallest detail from product conception right through to production.
ATEX95 (ATmosphère Explosive) – Europe
The ATEX Directive applies to all electrical and mechanical equipment, components, protective systems, and specified safety-, control- and regulating devices intended for use in or in conjunction with potentially explosive atmospheres and made or sold within the European Union. This includes electrical and mechanical equipment and protective systems for use on surface or mining areas. Ultimately, the ATEX95 (94/9/EC) Directive pertains to all equipment, protective systems, safety devices, controlling devices, regulating devices, and components (defined essential to the safe functioning of equipment).
Compliance with the ATEX95 Directive has been mandatory since July 1, 2003. Manufacturers of equipment falling under the scope of the ATEX Directive are responsible for meeting the general requirements of Annex II by applying all relevant occupational health and safety standards based on the design and "protection methods" of the product.
ATEX Certification forms a part of the CE Marking Requirements , which subjects all products under the scope of the ATEX Directive to CE marking. In addition, manufacturers must meet specific responsibilities prior to introducing equipment to the European market.
IECEx – Worldwide / Australia and New Zealand
IECEx - International Electrotechnical Commission for Certification to Standards relating to Equipment for use in Explosive Atmospheres
While ATEX95 certification enables trade within Europe, IECEx verifies compliance of electrical equipment for explosive atmospheres in order to facilitate international trade in equipment and services while maintaining the required level of safety. It is primarily used to grant access to the markets in Australia and New Zealand. Beyond that, all participating Ex Test Laboratories share and accept their Ex Test Reports, therewith requiring only the "National Differences" to be tested additionally.
IECEx is directly referenced to IEC standards relating to equipment for use in explosive atmospheres.
Hazloc (Hazardous Locations) – USA
Hazloc certification primarily concerns North America. The acronym stands for Hazardous (Classified) Locations, referring to any industry that processes, uses or manufactures materials that may give rise to a flammable atmosphere (gas, mist, liquid, dusts or even small fibers). These atmospheres are potentially explosive and therefore qualify as a hazardous location.
The US National Electrical Code (NEC) is the primary source of reference for hazardous locations within the USA. Although the terms are defined by the United States, they have a lot in common with the EU and IEC requirements. US participation in writing IECEx procedures and IEC standards has also meant that US standards are slowly moving towards harmonization with the IEC (and EN) standards. However, for now, significant differences remain between equipment standards and definitions of hazardous areas.
Hazloc certification includes product testing and assessment as well as factory inspection.
INMETRO - National Institute of Metrology Standardization and Industrial Quality - Brazil
In Brazil, certification bodies must be accredited by INMETRO.
INMETRO certification is mandatory for electrical products that are intended to be placed onto the Brazilian market, according to the rule 179.
The equipment testing and certification is originally based on IEC standards, which are consequently transferred to Brazilian ABNT NBR standards.
TIIS - Technology Institution of Industrial Safety - Japan
The Explosion Protection certification in Japan is an explosion-proof certification done by the Technology Institute of Industrial Safety (TIIS).
Based on the declaration of TÜV Rheinland as a "Designated Foreign Inspection Body" for Explosion-Proof Services in Japan, manufacturers of explosion protection related products can now utilize our test report in order to obtain approval for export to Japan. The Japanese TIIS takes the TÜV Rheinland test report over as a basis. The "National Differences" need to be covered additionally. Thanks to this agreement, customers now have the advantage of being able to apply for two approvals, European ATEX and Japanese Explosion-Proof Certification, with a single test format.
Conformity Certification of Explosion Proof - China
TÜV Rheinland has a MOU (Memorandum of Understanding) with the Chinese Test and Certification Bodies NEPSI, CQST and PCEC.
On the basis of our ATEX and/or IECEx Test Reports, a Chinese Certificate of Explosion Proof can be derived. Our experts assist you in this procedure, according to the "One-Stop Certification" idea.
Further Ex-Certification Schemes Worldwide – Korea / Russia / Others
Our explosion protection certification experts have further contacts to and agreements with Ex-Test and Certification Bodies worldwide. Therewith, we can assist in acquiring further certifications needed for countries like Russia (GOST-R) and Korea.
Please contact us for further information.
Products Covered within TÜV Rheinland Explosion Protection Certification Services
Electrical and non-electrical equipment used in potentially explosive atmospheres
Safety devices
Controlling devices
Regulating devices
This might also interest you
Last Visited Service Pages