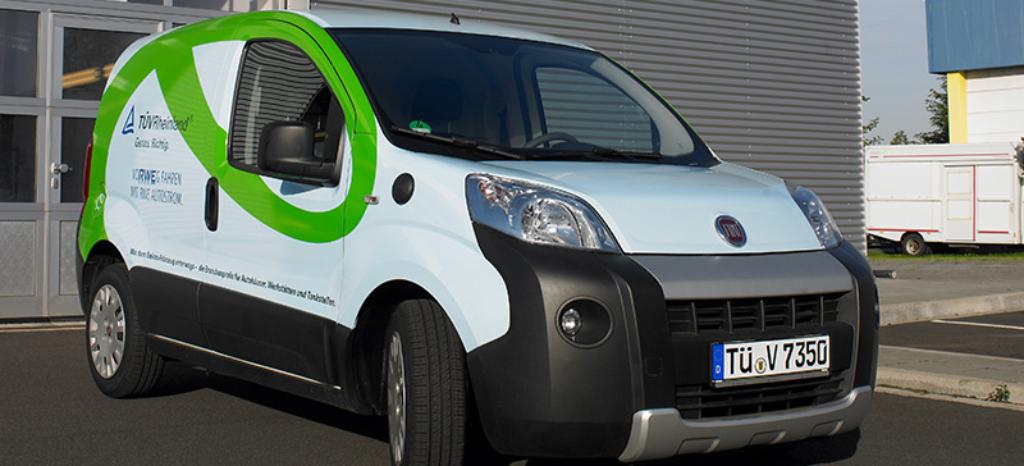 Meet International Approval Requirements for Electric Vehicles (EV)
EU approval requirements for electric vehicles contain elements regarding design, environmental impacts, and functional, electrical and general safety. Therefore, testing and certifying the conformity of these technical standards are mandatory for all Chinese electric car manufacturers and apply to all automobiles, safety components and systems exported to EU member states.
TÜV Rheinland is offering the most advanced inspection, testing and certification technology possible. Due to the extensive experience and expertise in automotive testing and certification, we can assist electric car manufacturers achieving their objective to export electric cars to Europe.
Our e-mobility experts will help you to know the special features of e-mobility type-approval and traditional motor vehicle certification and support you in formulating electric vehicle homologation strategies.
In addition to type-approval and certification services for vehicles and components according to EU Directives, we provide our services in accordance with UN/ECE regulations, and other international regulations and standards. You can rely on our expertise with E/e mark certification ECE-R100, electric safety requirements, as well as EMC testing (ECE-R10).
Benefits of Our EV Homologation Services at a Glance
With our EV homologation services for the electric car industry, you benefit from:
Our extensive expertise in technical inspections accumulated over 140 years.
An objective certification that your electric vehicle meets the necessary type-approval requirements.
One stop solution for EV and rechargeable energy storage systems (REESS traction batteries).
Our experiences in both vehicle type-approval services since 1904 and EV homologation services from the last twenty years.
Comprehensive services throughout the entire e-mobility process chain.
A certification mark is very well-recognized in the global automotive industry guaranteeing the safety and quality of your products and systems.
Please contact us at TÜV Rheinland to learn more about how our EV homologation services can benefit your company.
Our Services in the Field of EV Homologation
With our testing and certification services for electric vehicles, we support your smooth entry into the market with our large global network and broad experience in the field of homologation.
Meet the safety requirements for electric power train and road vehicles in categories M and N (excluding the post-crash safety requirements for road vehicles) with our comprehensive testing services for:
Protection against electric shocks
REESS and electrical
Determination of hydrogen emissions (only for open-type traction batteries)
Safety Requirements for REESS
We provide type-approval services for charging systems and their related components such as charging connectors and cables. Meet the safety requirements for the REESs of electric-powered road vehicles in categories M and N with our extensive testing services for:
Vibration
Thermal shock and cycling
Mechanical impact
Fire resistance
External short circuit protection
Overcharge protection
Over-discharge protection
Over-temperature protection
Emissions
More Information about ECE-R100 Regulation
The UN regulation ECE-R100 contains provisions for vehicles, their systems, parts and equipment related to safety and environmental aspects. The regulation includes performance-oriented test requirements as well as administrative procedures. The administrative procedures address the type approval of vehicle systems, parts and equipment, the conformity of production to prove manufacturer ability to produce a series of products exactly matching type approval specifications and the mutual recognition of type approvals granted by contracting countries. The ECE-R100 regulation also defines all technical requirements regarding rechargeable energy storage system (REESS).
The regulation consists of two parts.
Part I
Road vehicles with an electric power train of categories M and N 1), with a maximum speed of higher than 25 km/h or and not permanently connected to the grid,
as well as their high voltage components and systems which are connected to the high voltage bus of the electric power train.
Part II
Safety requirements with respect to the Rechargeable Energy Storage System (REESS), of road vehicles of categories M and N equipped with one or more traction motors operated by electric power and not permanently connected to the grid. This part does not apply to REESS(s) whose initially use is to supply power for starting the engine and/or lighting and/or other vehicle auxiliaries systems.
Downloads
| | | | |
| --- | --- | --- | --- |
| pdf | Safeguarding E-Mobility | 1 MB | Download |
This might also interest you
Last Visited Service Pages