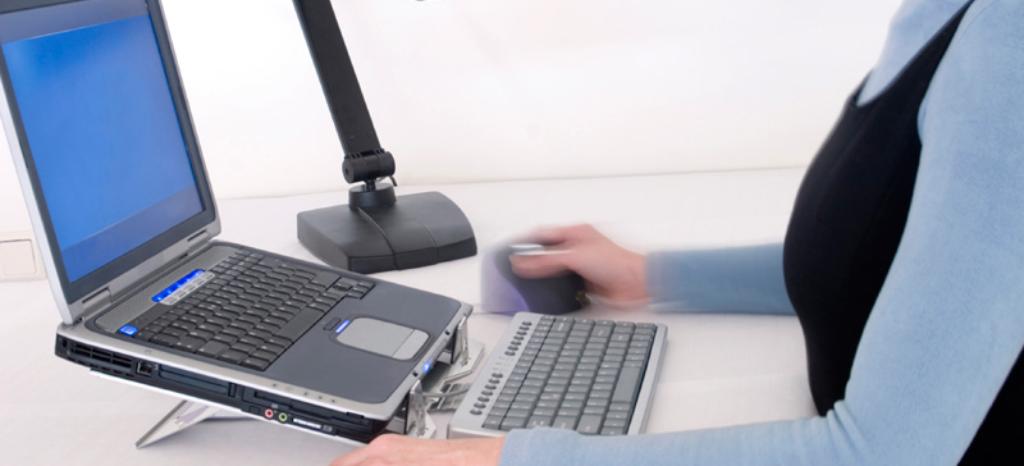 Support on-the-job training with our learning cloud
Constant developments in industry and technology mean that we have to learn and update our existing knowledge throughout our working life. We offer you our own specially developed cloud learning system for your cloud-based learning, allowing you to teach your employees what they need to know in the best possible way.
Our system solutions offer you the option of making digital learning content available to your employees. It is an easy way to reach a large number of learners, whenever and wherever you need to. Our user-friendly learning environment is a perfect tool that lets you manage complex processes such as demand surveys, distribution, adoption and evaluation more easily. The learning cloud can be adapted to your corporate design, so it becomes an internal platform that can be reached via the internet or your intranet.
With our extensive experience and comprehensive know-how in the field of digital learning, we are the right partner when it comes to establishing a learning management system at your business. Our experts are happy to help you with its planning, development and introduction.
Interested? Contact us at any time for more information or a personal exchange.
Simplify your personnel development measures
Save time and money with our services. Our cloud-based world of learning assists you in everything from planning and implementation to success monitoring. Its integrated learning tools are the perfect way to manage and report your development and training measures. Gain an overview of learning levels and histories, test scores and the certification level among your employees.
Combine virtual classrooms, meetings, forums and blogs to create your own mix of methods. That allows you to offer individual qualification measures and learning paths. Ensure the long-term success of your training with social learning and a continuative knowledge exchange. Subject-specific training measures are managed centrally by means of the training catalog. Our integrated exam management also helps you create skill profiles by enabling you to conduct surveys and tests and compare the skills that are present with the skills that are needed.
As well as German and English, which are already included, you can choose up to twelve additional languages.
Try it now! We are happy to set up a free demonstration account for you!
Various choices for your optimal learning management system
Our cloud-based learning services allow you to choose your individual learning management system and easily find the right solution for your needs. Our learning cloud has a modular structure. That means it can be configured to suit specific needs. So, you only book the modules you actually need.
Experienced IT specialists help you integrate the learning management system into your IT infrastructure. You don't need a dedicated server. Thanks to our flexible hosting solution using Microsoft Azure®, there is always plenty of server capacity for your learning system. We provide the best possible data protection and compliance with strict data privacy regulations.
We are able to make our system available to your employees at short notice. We provide a scalable performance and offer you the opportunity to adapt your system individually while it is running.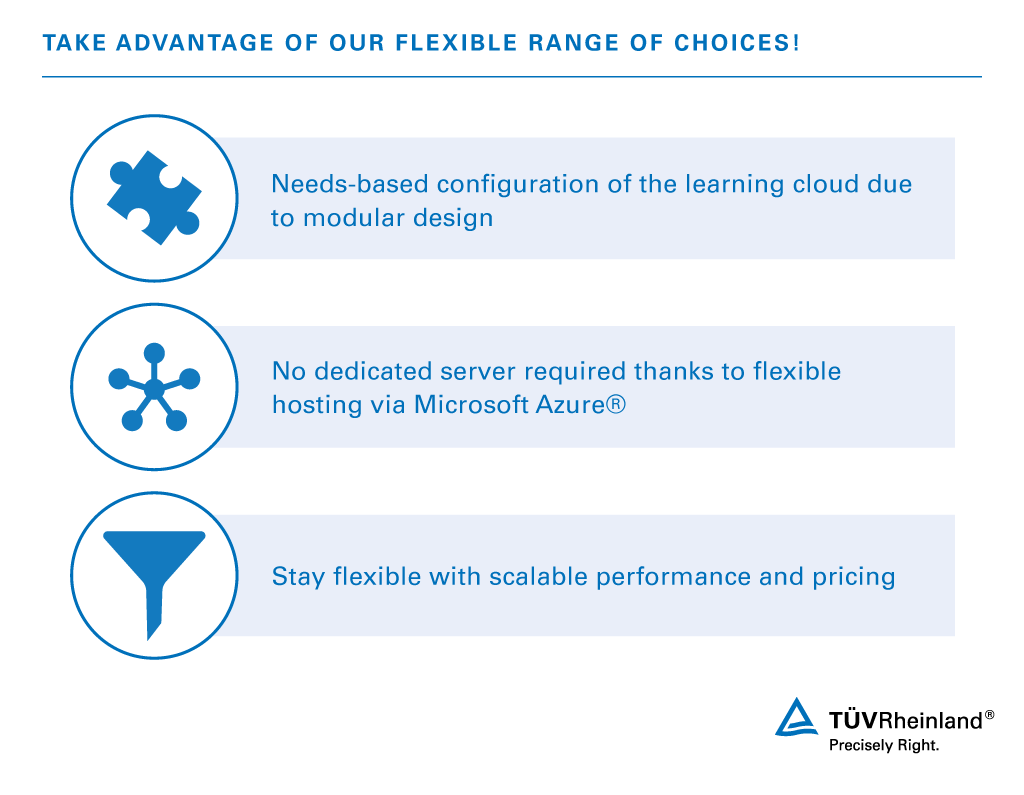 Our experts help you introduce a cloud-based world of learning
Rely on our extensive know-how in the field of e-learning and digital learning media. Our experts provide advice and support on every aspect of learning management systems. No matter which product line or variant you choose, we are a competent partner by your side.
Our specially developed learning cloud covers all your needs – everything is possible, from simple knowledge communication to social learning processes.
Ask for a no-obligation consultation. Together we will find the right solution for you.
This might also interest you
Last Visited Service Pages