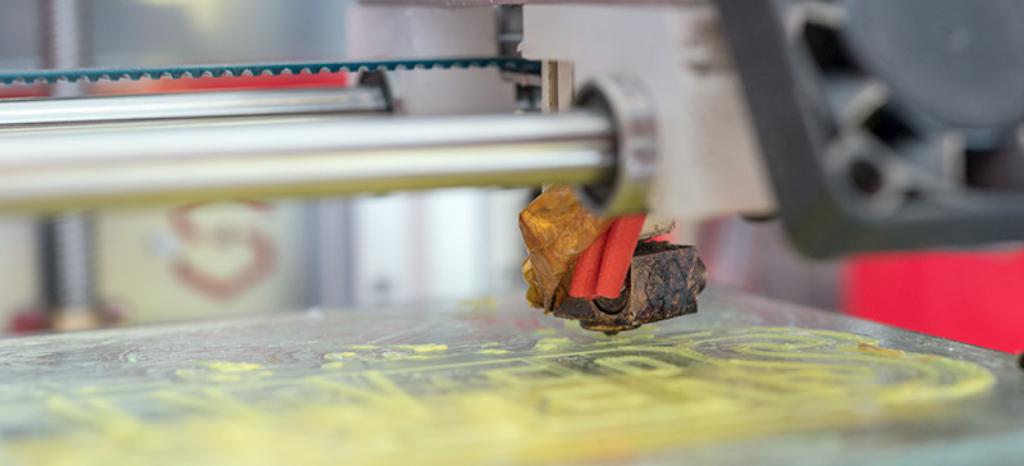 Meet your unique needs in the field of additive manufacturing / 3D printing with our testing and certification services
As a manufacturer, operator, parts producer or parts purchaser, if you are involved in 3D printing, you face unique challenges. The risks you need to consider can be reduced by our testing and certification services. We can help you assure quality and safety of 3D printing machines, products and materials.
Our strong reputation in machinery and material testing and our international network of experts and laboratories make us the partner of choice for supporting additive manufacturing safety issues and providing your 3D printing products global market access.
For more information on how we can meet your specific needs, request a quote now!
One stop shop for market access, quality and safety assurance, reduction of safety and chemical hazards for 3D printing equipment, products and parts
As a manufacturer you can, increase credibility in your machines and equipment, get global access for your products and gain competitive advantage by demonstrating compliance, thus resulting in improving sales.
As operator and parts producer you can ensure, that your staff performs safely at the workplace and furthermore, demonstrate quality and safety for your customers with the help of our product certification services.
For part purchasers we can assure that produced parts and materials have the expected quality, that their chemical composition is safe and that they will be delivered in the expected quality and quantity to their destination.
While the 3D printing market is continuing to experience rapid growth, our services around additive manufacturing help you to meet legal requirements, provide trust to your buyers, demonstrate product safety and chemical compliance, as well as monitor product performance.
Manufacturers (equipment/material)
Safety testing (mechanical, electrical, electromagnetically - EMC) and certification of your equipment
Support with design and modifications in accordance with relevant guidelines and norms
Onsite assessment of environmental risks at the workplace such as chemical, explosion, emission.
Material analysis/compliance verification of CA Prop 65, European REACH and RoHS, and other international regulations
Material to printer compatibility testing
Global market access services and international approvals
Field evaluation for one-off's, small batches of equipment, or equipment already installed
Parts producers/operators
Support with the evaluation of environmental risks at the workplace
Performance testing, quality assurance
Cyber security of digital manufacturing process
Product certification
Part purchasers
Quality of performance
Validation of printed parts
Pre-shipment inspections
Chemical testing - composition/hazards
In order to help you remain competitive in the market, after a successful product certification, information about your company and product can be published in our online certification database "Certipedia" and you can advertise your certified sustainability with the official TÜV Rheinland certification mark.
Trust our track record in 3D printing testing and certification
We have a strong reputation in machinery testing and a global presence that can benefit your company by opening international markets. Prominent players in the field of additive manufacturing in Japan and the US, already recognize our expertise. As a member in different standard committees like ISO TC 261, we help you identify future challenges and stay abreast of 3D printing developments.
We know how varied the field of additive manufacturing is, so help us get to know your needs by contacting us now!
Norms and standards that apply for additive manufacturing/3D
The choice of applicable standards depends on the designated use and application area and encompasses for example:
Machinery Directive 2006/42/EG
ISO 12100, safety of machinery – risk assessment
UL/CSA/EN 60950 – safety standard for information technology equipment
IEC 60204-1 - electrical equipment of industrial machines
IEC 62368-1 or UL/CSA/EN 61010-1 – safety standard for electrical equipment for measurement, control and laboratory use
RoHS 2011/65/EU; REACH – chemical emission – registration, evaluation, authorization and restriction of chemicals
EN 60825-1 – safety of laser products
Our 3D printing experts can help you to select the suitable standards and certification schemes according to your needs, covering all safety and quality issues of 3D printers, parts and materials.
Contact us now for more information!
Downloads
| | | | |
| --- | --- | --- | --- |
| pdf | 3D Printers Whitepaper | 847 KB | Download |
Additive manufacturing & 3D Printing
This might also interest you
Last Visited Service Pages