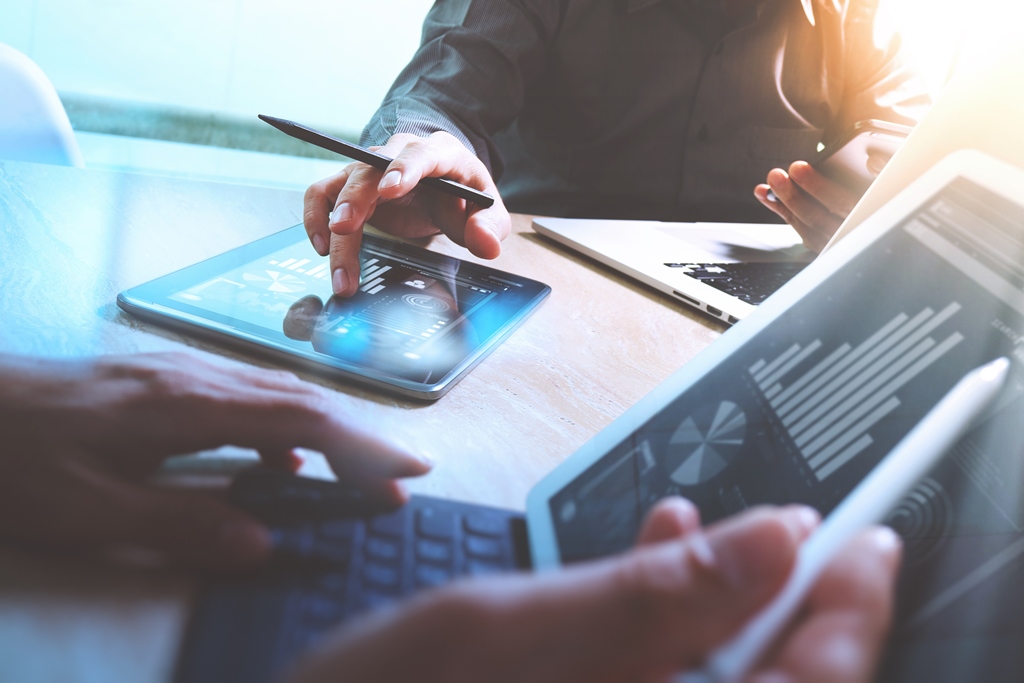 Webinar Recording: Aging Assets. Necessity for Inspections, Maintenance and Integrity Assurance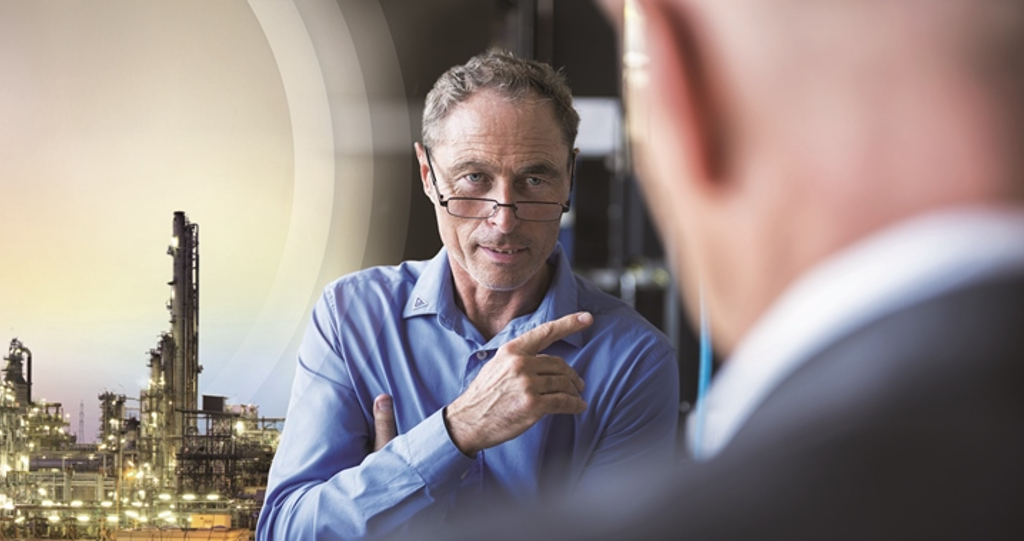 Over time, the risk of accidents and unplanned stoppages increases with aging plants. In our webinar our experts talked about how to manage these challenges and presented various approaches to solving them using several reference cases.
Performance and profits with expert asset integrity data analysis
Digitalization provides useful opportunities to improve productivity, optimize supply chains, develop business models and increase profitability. To benefit, it is essential that business owners understand data related to the condition and functionality of their assets.
Our asset integrity data analysis and technical consulting services help you effectively manage data to minimize risk and maximize asset performance. We conduct relevant integrity, risk, reliability, process safety and other security assessments to ensure the potential threats of failure are fully understood. We make sure assets are properly designed and operating to achieve targeted performance levels.
We provide comprehensive services to analyze integrity data to minimize downtime, reduce operational costs and extract the ultimate value from your assets.
Ensure high performance at low cost with our asset integrity data analysis!
Safe, reliable operation with asset integrity data analysis
We provide integrated asset integrity data analysis and technical consulting services to ensure you a holistic approach for effective and efficient productivity.
Our experts work to optimize your maintenance to ensure the reliability and availability of your assets at minimal cost.
Our services are designed to support process safety and effectiveness to help you achieve your performance targets. We are able to provide you recommendations on fitness for service and estimate remaining life to ensure the continued safe operation of the asset.
We provide you the assurance you need with independent safety inspections of instrumented systems, damage diagnosis, failure analysis , explosion safety assessments and a range of industrial safety management services. We make sure your assets are performing at their maximum for your business success.
Our approach to your asset data analysis challenges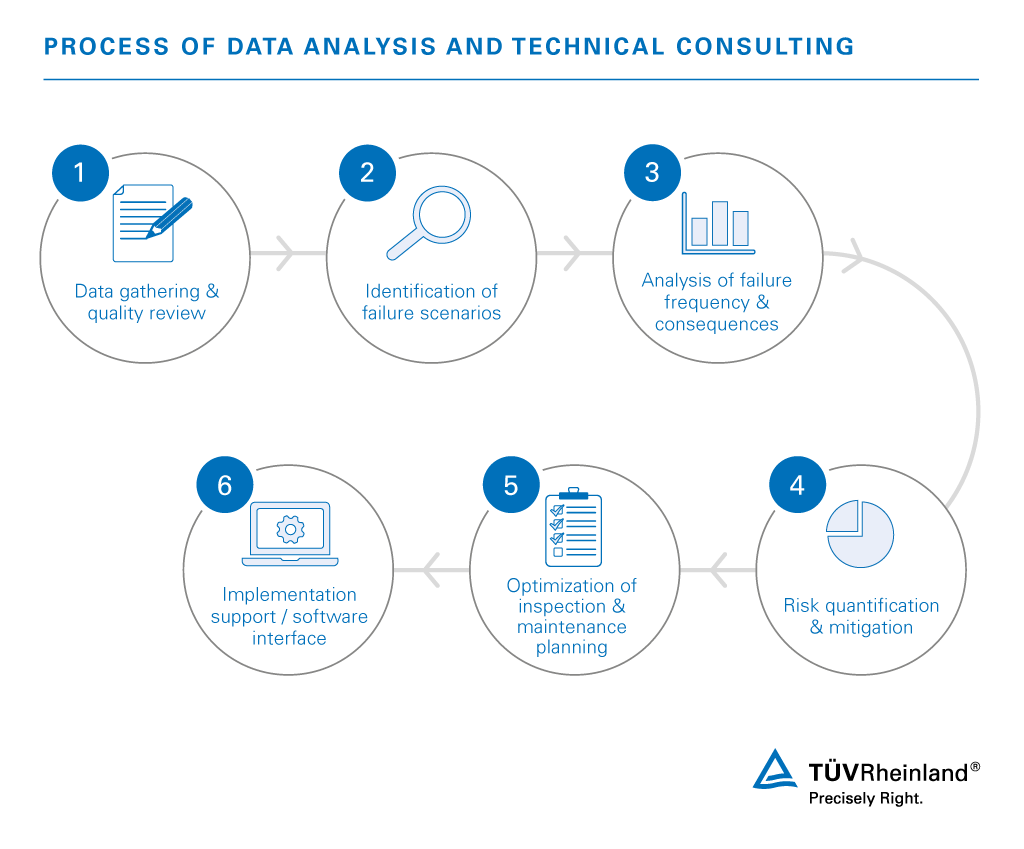 Our integrated AIM services include tailored packages consisting of asset data analysis and technical consulting to meet your individual needs and specifications. Our team of professional consultants provide an established process in the following steps:
Gather data / quality review
Corrosion loop / identify degradation mechanisms
Evaluate frequency (probability) of failure
Evaluate consequences of failure
Evaluate results / quantify risk
Optimized inspection planning / software interface
We provide comprehensive asset data analysis and technical consulting services in the following four segments:
We provide you a holistic approach throughout to appropriately and precisely analyze your data to gain actionable insights and develop strategic solutions.
Protecting your assets with asset data analysis
As your recognized partner for industrial services, we provide comprehensive asset integrity data analysis and technical consulting from a single source. We conduct tailored services to ensure the right solution for your needs. We minimize risk and maximize potential for added value to your company. Our international network of experts is on the ground in offices around the world, ready to serve you at any time, anywhere.
Put our AIM expertise to work for you to protect assets and reduce risks!
Our Sustainability Initiatives
Nothing less than the future is at stake. Companies, institutions, public authorities and each and every one of us can play a positive role in shaping the path to tomorrow. We provide you with comprehensive support to ensure that you operate safely, sustainably and efficiently for many years to come.
This might also interest you
Last Visited Service Pages