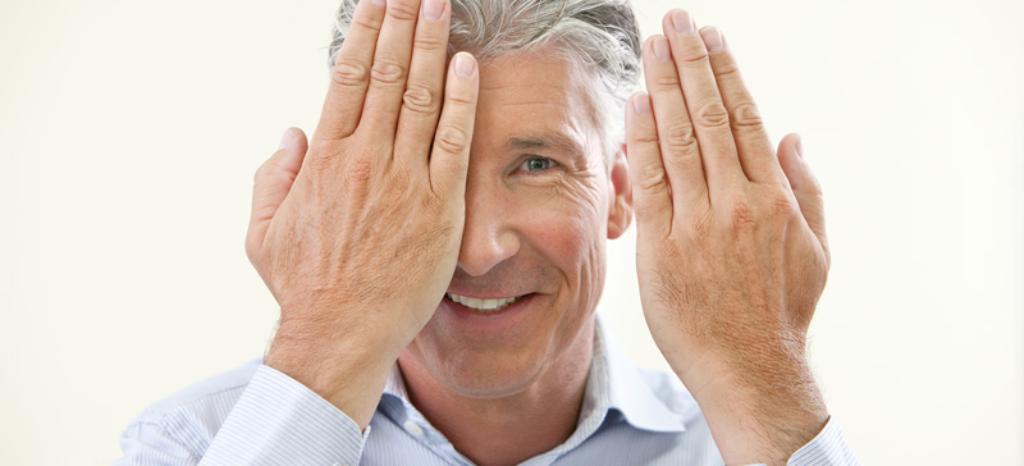 Eye protection and comfort with tested and certified quality displays

Rapid advances in display technology saw corresponding improvements in display quality in terms of pixel density, consistency, color gamut coverage, and refresh rate. At the same time, evolutionary improvements in the eye care dimension of display monitors saw the adoption of hardware low blue light technology to ensure color fidelity while reducing harmful blue light. DC modulation of LCD display backlighting helps to eliminate frequency flicker throughout the full range of brightness adjustments for effective mitigation of eye fatigue. Some studies have shown that color accuracy influences user comfort as well. Good color accuracy ensures consistency of color perception when the same content is shown on different devices. Higher refresh rates also make displays feel smoother. The reduction in streaking while watching videos, playing games, or browsing web content enhances visual comfort. The eye care concept must nevertheless continue to evolve to keep up with advances in IT products.
Key user pain points and expectation in digital items
Image Quality
Ambient Light Performance
Visual Fatigue
Improper Usage
Productive and profitable workspace with Eye Comfort certification 3.0
When TÜV Rheinland began promoting eye protection for the display market in 2014, it elevated the standard for displays from safety to eye care and helped vendors develop a wide variety of eye comfort displays. In addition to the successful of upgrading of industry technology, consumers now also have their displays to be better for health as well. In 2023, TÜV Rheinland upgrades the eye comfort certification for the display industry.
Eye protection displays often feature a variety of labels such as low blue-light, flicker-free, refresh rate, color gamut, color accuracy and ambient light management. The product certification marks of each display will vary depending on the brand and model as well. Display certifications generally highlight a certain technical attribute (e.g., hardware blue light protection) with keywords in the safety mark that emphasize what test was passed. The new Eye Comfort 3.0 certification mark from TÜV Rheinland offers a more consumer-friendly identification that emphasizes the overall eye care attributes. A more sophisticated technical assessment process provides consumers and buyers with indicators that are easier to judge.
Testing and certification of stationary and portable workspace displays
As the leading eye comfort certification provider, we conduct laboratory testing and certification of displays according to the ISO 9241-307 standard to eliminate annoying reflections, safeguard image quality from different perspectives, facilitate adjustable blue light content and ensure displays are flicker free.
We also provide you programs tailored to improve 3D display image quality. Our testing and certification services further include instructions on proper installation and usage as well as helpful hints related to workplace lighting, posture, break times and eye exercises to provide an increased level of comfort and reduce instances of debilitating conditions caused by eye fatigue.
Our experts test according to international occupational safety and health requirements such as:
Labour Department "A Guide to Work with Computers" (HK)
European Agency for Safety and Health at Work
Occupational Safety & Health Administration (USA)
Health and Safety Executive (UK)
Eye comfort testing and certification services address the common concerns of blue light content, flicker and high quality imaging. Certified displays have reduced blue light and are flicker free to protect eyes and preserve user vision and allow the user to change body position without compromising visual image quality.
New Eye Comfort Standard Introduces Ratings System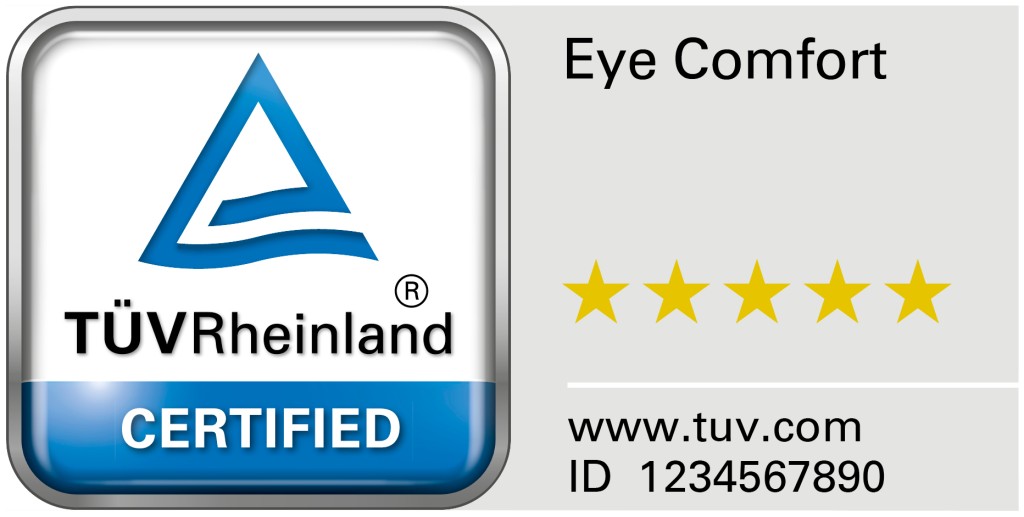 We continued to upgrade our eye comfort standard in response to changes in market requirements and introduced a new star rating program. The program will rate product performance on basic eye comfort levels out of 5. The new star rating certification mark can be used to distinguish between different product functions on the market and make choosing quality products easier for consumers.
Quality products and strong image for solid footing in international markets
Eye comfort certification verifies the quality of your products strengthens your company image and positively impacts your footing in demanding markets. As your trusted partner, our global network provides you unique access to our international experts and laboratories. Put our extensive experience in testing and certifying displays according to high quality standards to work for you!
FAQs to help you undersand what is Eye Comfort easier
Downloads
| | | | |
| --- | --- | --- | --- |
| pdf | TÜV Rheinland Eye Comfort Certification Solution | 1 MB | Download |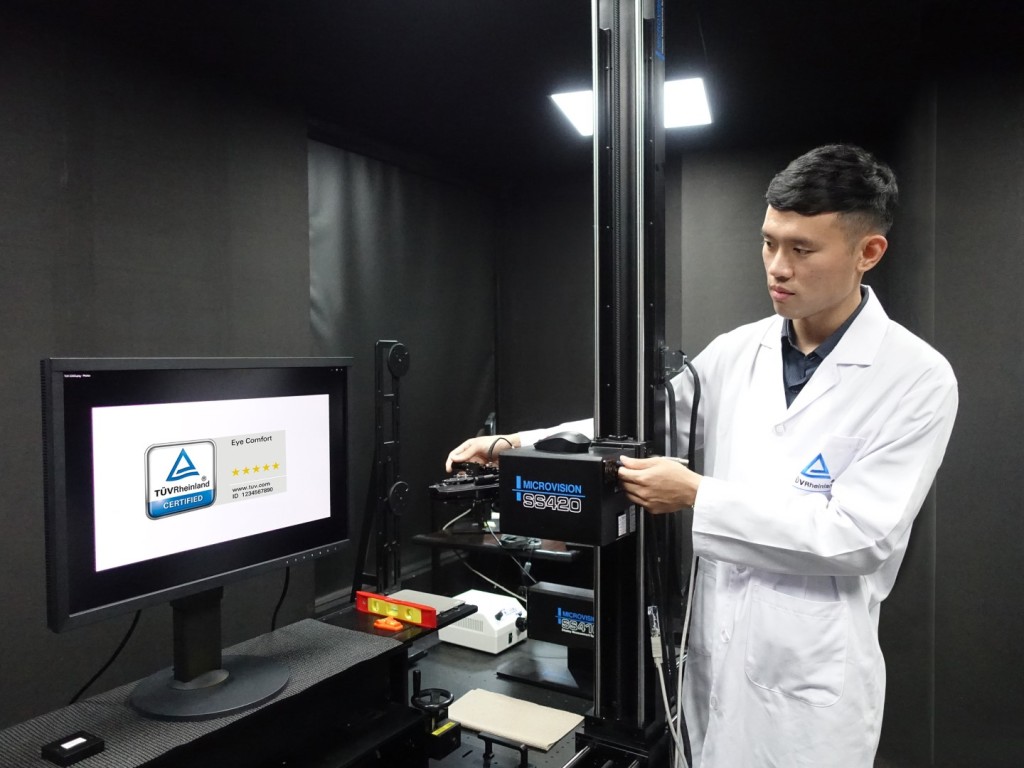 02 November, 2023
TÜV Rheinland has launched a new "Eye Comfort" star-rating certification for testing displays. For the certification, TÜV Rheinland experts test and classify displays in terms of eye comfort within a 5-star rating system. Especially for people who spend a lot of time in front of a computer screen and are particularly health conscious, this system offers transparent assistance in monitor selection. Starting in November, Dell Technologies will be the first company to launch two new Dell UltraSharp displays with the new "Eye Comfort" certification with top ratings.
Read more: https://www.tuv.com/press/en/press-releases/new-eye-comfort-certification.html
Last Visited Service Pages