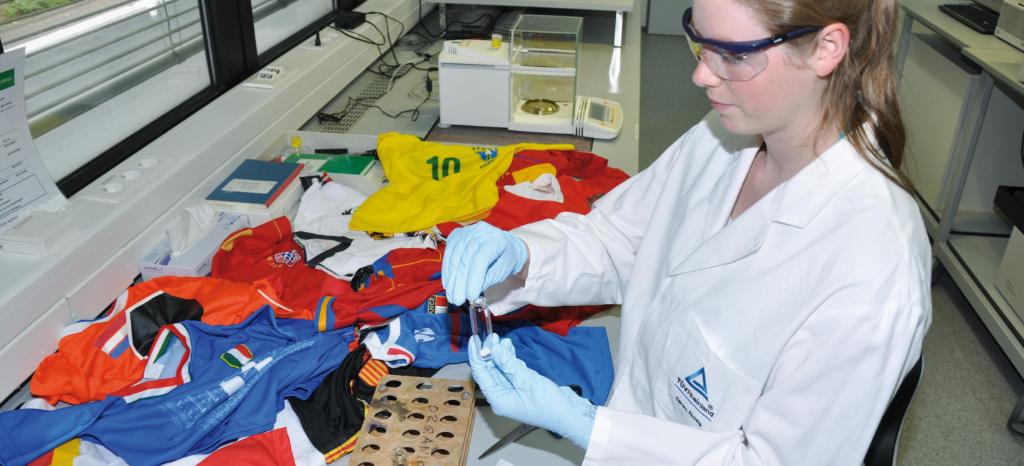 PN-EN 14065 standard – Control of Laundry Processes
The laundry service industry has been growing dynamically. In order to ensure the required level of microbiological quality, especially in the medical, cosmetic and food areas, new techniques for controlling laundry processes able to guarantee fulfillment of rigorous standards are extremely important.
The Polish standard PN-EN 14065 "Textiles. Textiles undergoing laundry processing. The system of controlling microbiological contamination" allows the laundries to ensure the appropriate microbiological quality of washed textiles.
PN-EN 14065 – Benefits from Certification in the Laundry Service Industry:
Benefits resulting from certification for the laundry service industry:
Elimination of potential risk of microbiological contamination.
Development of system monitoring procedures.
Systematic control of the process check points.
Reduced costs associated with laundry reprocessing – when appropriate levels are not obtained.
Increased personnel awareness.
Increased competitiveness.
Reinforced company reliability and prestige.
Contact us today to find out more about certification in the laundry service industry according to PN-EN 14065 standard.
Certification in the Laundry Service Industry - PN-EN 14065 and RABC system
PN-EN 14065 standard is based on the principles of RABC system (Risk Analysis Bio-contamination Control).
RABC system in many aspects is based on the HACCP system and is compatible with other quality management systems. The system is focused mainly on analysis of the risk of microbiological contamination occurring in the washed products. It is particularly important with respect to clothes and textiles used, for example, in the medical, cosmetic or food industries.
In this case, instead of microbiological tests of the final product, preventative measures are used. The task of RABC system is to eliminate the microbiological risk by ensuring regular supervision of critical points indicated by the laundry.
7 Operating Principles of RABC system
1. List of microbiological risks and preventative measures
2. Determination of check points
3. Establishing planned levels and admissible deviations
4. Establishing the supervision system
5. Establishing corrective actions
6. Establishing the procedure of checking the system
7. Establishing the documentation system
The certification procedure for the implemented RABC system begins with a certifying audit in the laundry. Following its completion, post-audit documentation is prepared. On the basis of this, the decision with respect to issuing a certificate for the client is made by the certifying body. The certificate is valid for 3 years. This validity is, however, subject to the positive outcome of the annual audits which are to ensure the supervision of all aspects relevant for the receipt and retainment of the certificate.
Certification in the Laundry Service Industry - Benefits of Choosing TÜV Rheinland
Audits conducted by independent auditors with considerable experience with the certification of the laundry service industry.
Certificate issued by a certifying body readily recognized the world over.
Placing information about certification of the laundry on the international information platform of Certipedia.
Last Visited Service Pages