Let's grow together and become HSE partner of TÜV Rheinland.
Do you want to accompany internationally active customers abroad or are you interested in innovative digital solutions for occupational safety? Increase your turnover and success by becoming a partner of TÜV Rheinland! With us at your side, open up new opportunities for customer acquisition and customer loyalty in the field of HSE Management. Develop your portfolio strategically and strengthen your market position for tomorrow's requirements.
Win new customers around the globe - as a partner of TÜV Rheinland. We strengthen your market position.
For whom is the offer of a partnership attractive?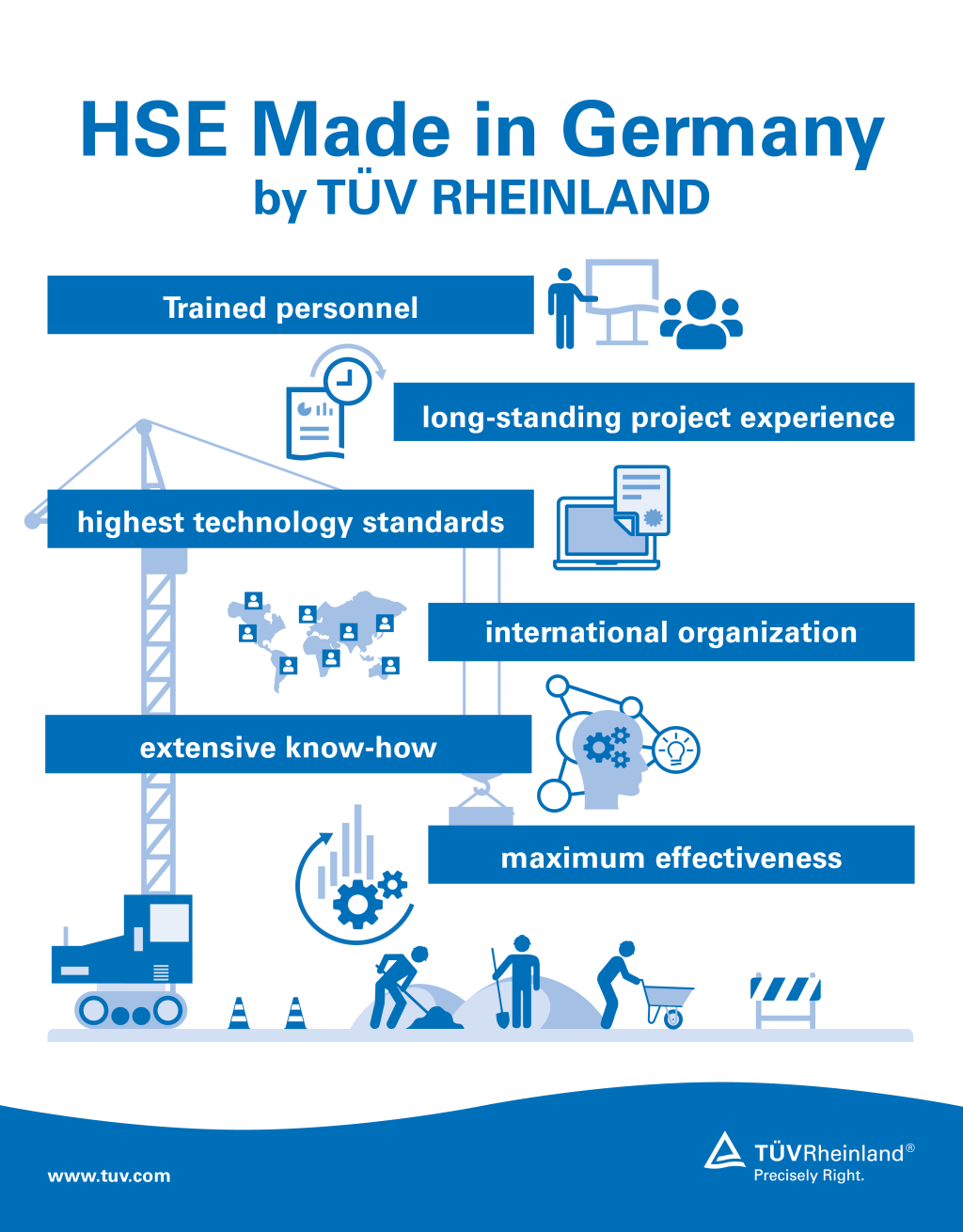 You are well established locally, but would like to have more customers in your region, in your country or from abroad?
You want to expand your business and are looking for a partner for your HSE Management or Occupational Health Management offer?
You want to scale your business internationally and are looking for a partner to accompany your customers abroad?
Would you like to develop new customer segments?
Would you like to become part of an international network to access resources and innovations?
Do you want to expand your offer structurally?
Are you looking for innovative solutions for yourself and your customers in the field of digitizing your services, such as inspections and audits?
Have you answered one or more questions with "yes"? Then TÜV Rheinland is the right address for you.
TÜV Rheinland is exactly the right partner you need to meet your current challenges: We are experts in the field of occupational safety and health management and a reliable partner for customers and service providers.
Expand your possibilities. Talk to us about a partnership.
Who can become a partner?
Provider of HSE Management
Provider of occupational health management
Expert organizations
Companies and start-ups with new methods, applications or concepts in the field of HSE Management
If you are interested, please contact us. We advise you competently and for free.
"Cooperation offers the opportunity for the next step": Why partnership and cooperation are more important than ever today
Norbert Wieneke, Global Business Field Coordinator Occupational Health and Safety Services, TÜV Rheinland Academy & Life Care
Learn more about HSE Management from TÜV Rheinland
HSE Management by TÜV Rheinland