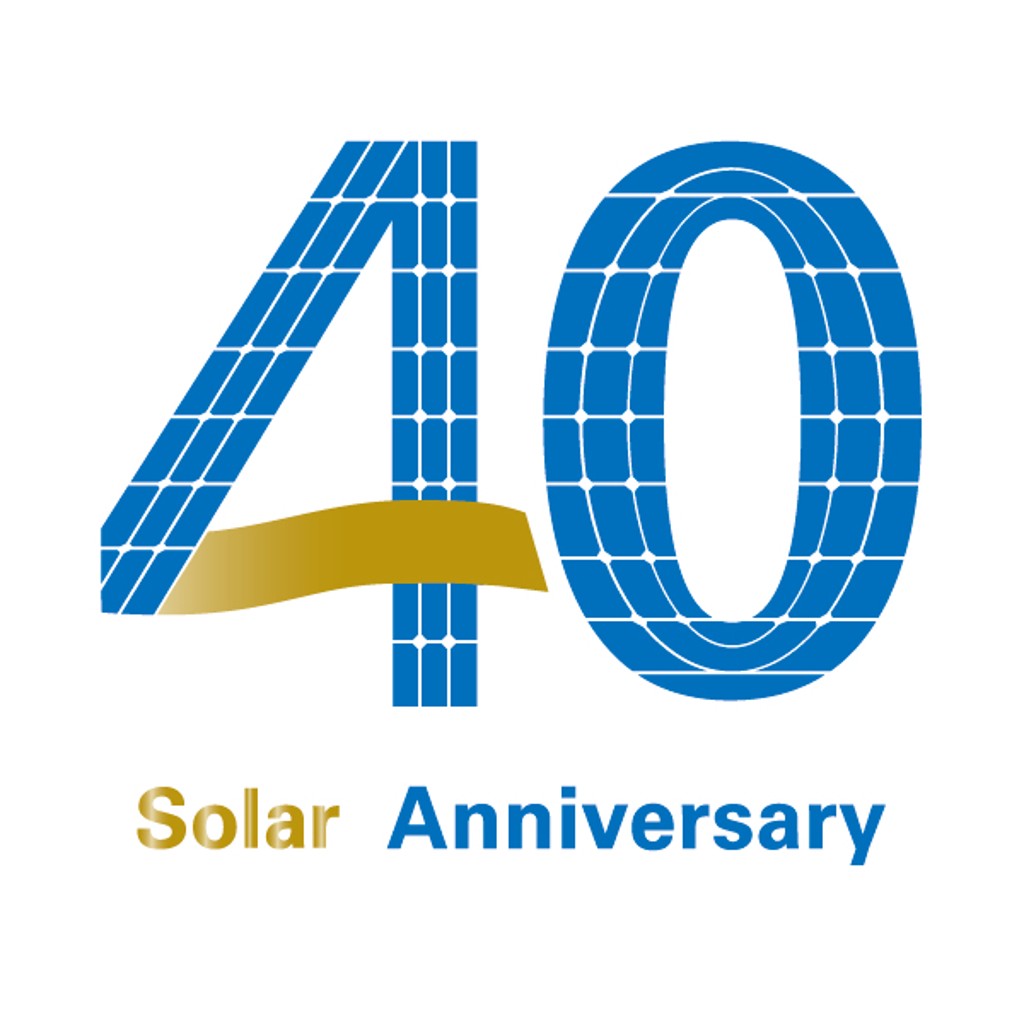 The sun has tremendous energy. For billions of years, its electromagnetic radiation has granted life on Earth. For several decades, we have also been using it as a source of energy for our growing society. In suitable semiconductor materials attached to photovoltaic modules, electrons are set in motion and thus generate electricity – clean, safe and unlimited. That´s how PV modules became key investment factors for governments, investors, and operators worldwide.
The early steps of a pioneering technology
Since its invention in 1839, PV power generation technology has undergone impressive transformations. Through concerted efforts and professionals worldwide, the performance and application areas of PV modules have been significantly expanded. For profitable operation and investment, the need to accurately predict and assess performance, reliability and durability increased.
TÜV Rheinland always had the ambition to think and accompany technical innovations from the very beginning. This is why we opened a laboratory in Germany already in 1982, where we offered services for the solar industry. Even though there were hardly any solar installations at that time, we believed in this pioneering technology.
The development of the following years proved us right. Globalization pushed us to open new labs worldwide. In 2007, we opened a laboratory in Shanghai to provide testing and certification in the big Chinese producer market. Technical development and digitalization became the drivers of ongoing improvement and the ever-changing needs of our clients moved us to offer more than just PV module testing.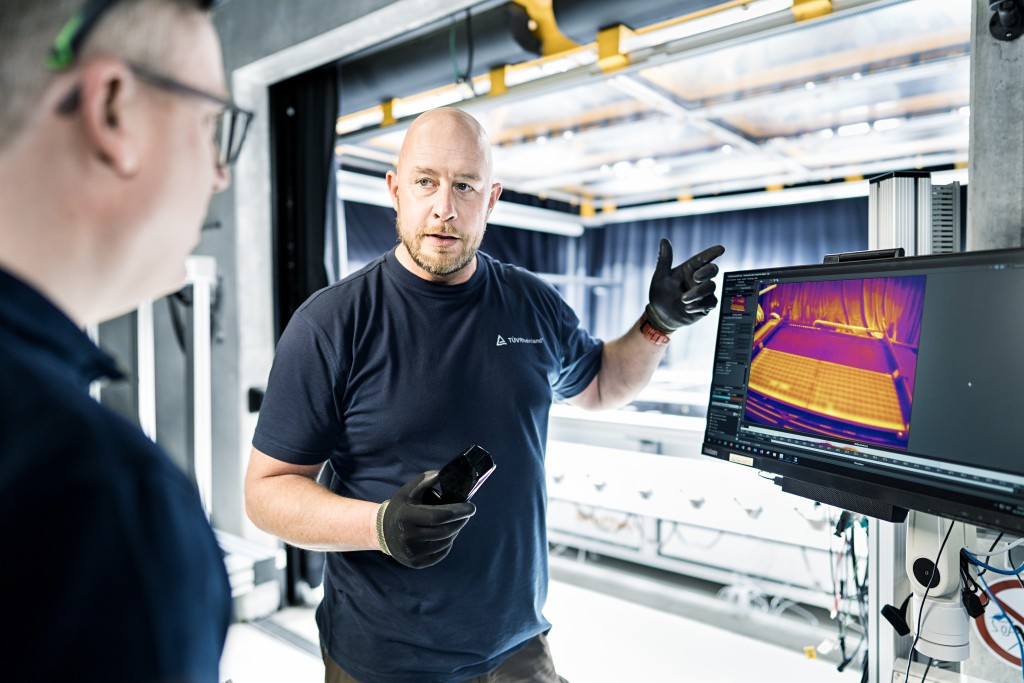 Solar Energy – more relevant than ever
Today, we provide up-to-date solutions to improve the safety, reliability and quality of PV modules, power plants, energy storage systems, components or solar thermal technology. As an independent third party, we are well trusted by investors, owners and lenders. We support our customers all over the world through a network of experts and accredited laboratories.
In the meantime, not only technology has been changing, but also the way of thinking about energy and consumption at all. Climate change forced his way to the top priorities for many governments and societies worldwide. Many of them have already declared to sweep away from fossil energy sources such as coal and gas, the combustion of which emits harmful CO2 into the atmosphere.
That makes solar energy more relevant than ever! We are on the threshold to a new epoch of technology, which will be based entirely on renewable energies. At TÜV Rheinland we see the chance for a sustainable and prosper future. We want to accompany our customers on this exciting journey and see ourselves as a crucial part of a safe energy transition. Consequently, we concentrated our expertise and resources in TÜV Rheinland Solar, a new subsidiary founded in 2022.
The key numbers after 40 years in solar industry.
Present in 59 countries worldwide
9.000 m² lab testing area
Around 200 GW advised on PV projects adding up to more than (X) GW worldwide
More than 500 locations worldwide
More than 130 PV experts worldwide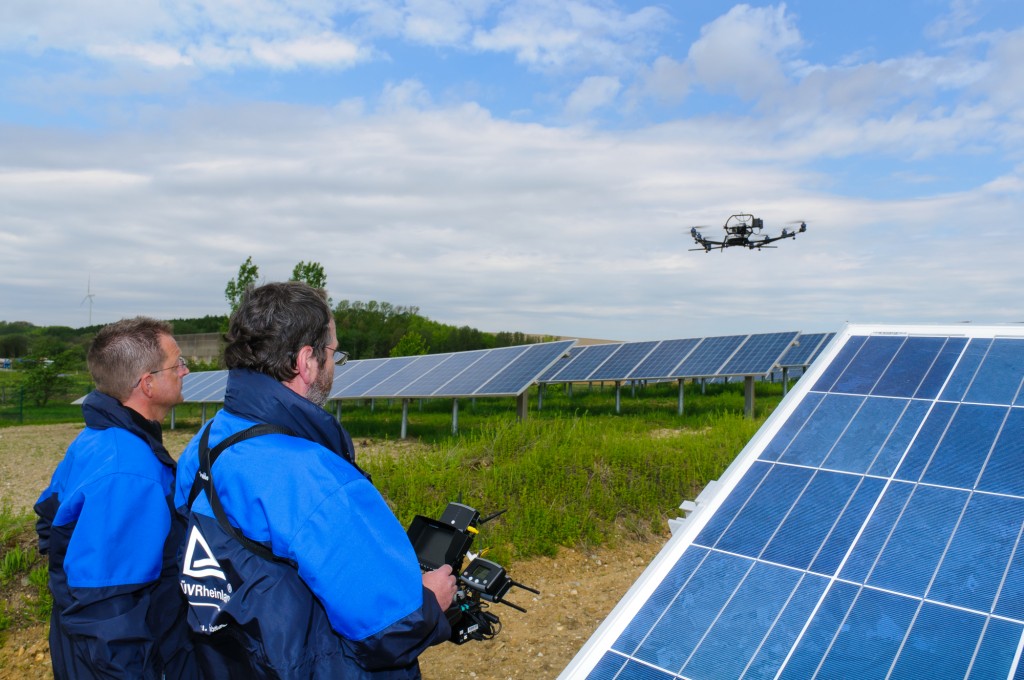 How solar technology takes off
With TÜV Rheinland Energy, we set the course for the future. As an innovative partner, we continue to guide our customers confidently through the upcoming changes and build on the knowledge that we have gained through the past 40 years as an undisputed authority in PV testing and certification – because future will be challenging enough.
Increasing quality and reliability of PV modules is ultimately one of the key factors for the success of solar technology. But, we need to see the big picture. What do we need for a green and sustainable economy? How can we reach a carbon-neutral production? We have it in mind!
We ask ourselves the questions for the future of solar industry, because we want it to take off and serve its full potential. Together with producers, operators, investors and authorities we want to take responsibility for the future of younger generations and the environment. A new chance will rise every day.
1982
R&D and PV product lab in Cologne
1990
Project leader for the implementation of the 1000 Roof Program
1992
Laboratory for PV module testing in Arizona (former ASU-PTL)
1996
First type-approval certification of a crystalline PV module
1998
Active in IEC standardization for PV products and systems
2006
Japan solar operation initiated
2007
Local testing and certification service in Greater China established
2009
China Golden Sun project initiated
2012

Japan renewable energy law implemented
PV lab in India established

2014
Solar operation established in Brazil and outdoor PV test center opened in UAE
2017
Solar operation expanded in South America (Argentina, Chile, Colombia)
2020

Authorization of TÜV Rheinland's PV inverter laboratory by BIS (Bureau of Indian Standards)
Official release of standard IEC 62938 led by TÜV Rheinland
Launch of EPEAT product conformity assessment and registration service for PV modules and inverters.

2021

Acquirement of SNI (Standard National Indonesia) certification qualification for PV modules
Issue of the world's first UKCA compliance certificate for PV products

2022

Foundation of TÜV Rheinland Solar GmbH
The 40th anniversary of TÜV Rheinland's Solar Service
Three more listings for TÜV Rheinland in North America
Additional standards improve export opportunities for photovoltaic manufacturers
cTUVus test mark also opens the door for North American market
Learn more about our services
Get in touch with our solar experts