Our holistic view of potential hazards ensures high levels of safety and economic efficiency of your company's machines, plants and lines. A professional safety inspection and assessment significantly contributes to preventing occupational accidents and production downtimes. With our Production Line Assessments (PLA), you receive these services in a compact and time-saving form. A PLA increases the efficiency of your plants and lines.
Our PLAs provide expert assessments that help you mitigate the risks of downtime, costly repairs, sick leave and other financial risks such as continuing to pay for wages and compensation that can occur by using machinery. At the same time, you comply with legal requirements and can focus on your core tasks.
Benchmarking, which can be integrated into every audit on request, shows you further potential for optimization. In addition, the evaluation systems according to your internal specifications enable systematic reporting.
Trust in our expertise and gain security in two ways: safety of your workforce and processes as well as security regarding regulatory authorities or even insurers.
With us, you can rely on professionally implemented protective measures to achieve the maximum efficiency of your production facilities; increase performance, productivity and satisfaction of your employees; and ultimately improve your image as an employer.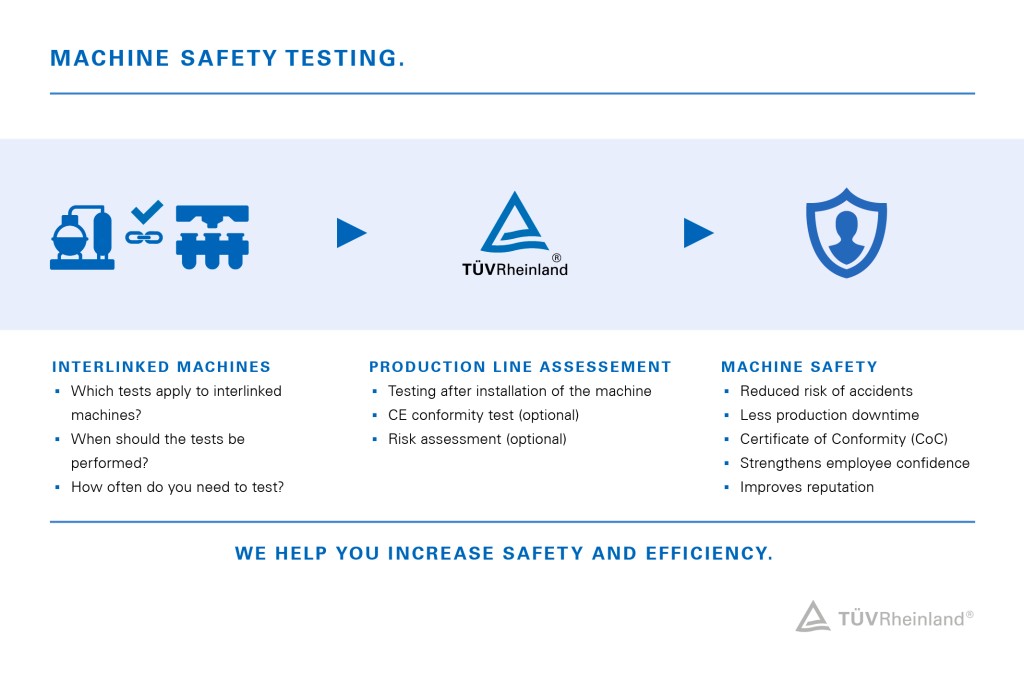 Contact now
Know more. With the TÜV Rheinland newsletter!