Cybersecurity in the world of Operational Technology and Industrial Control Systems: Our Services
Organizations operating industrial facilities have a responsibility to monitor, detect and mitigate cybersecurity attacks in order to maintain the safety, integrity and availability of their plant which, if compromised, may have a severe and detrimental impact on society. Leading cybersecurity standards for industrial control systems emphasize that systems operators should have cybersecurity management solutions in place. TÜV Rheinland has over 100 years of experience in testing and certifying industrial systems and has worked across some of the most challenging industries
We will act as a local and regional hub for technology knowledge and customer engagements, pilots and solution showcase.
Client Experience & Showcase Services
Specific Industrial Security Test Cases using a combination of demonstration and presentations to highlight security vulnerabilities and mitigation approaches
Amatrol industrial gear will provide pilot capability to mimic industrial manufacturing process generating real-time industrial and technical traffic and signals which will be integrated with solutions or technologies proposed to client to secure their industrial facilities.
SecurityMatters industrial threat monitoring solution will be integrated with Amatrol and other industrial equipment and will be used to demonstrate effectiveness of solution to clients
Portfolio of Services
Our Center of Excellence will induct industrial security portfolio as we enhance the existing solution / service offerings into the facility.
Awareness and Training (theoretical knowledge and practical demonstration)
Enhanced Situational Awareness and Threat Intelligence
Cybersecurity Testing; Vulnerability Assessment
Industrial Pilots and Simulations
Incident and Crisis Management; Retainer based services
ICS Security Personnel Training & Certification
24x7 Process or Cybersecurity Proactive Monitoring; Security Operations Center
These services and solutions can be delivered and managed also as managed services.
Industrial Security Monitoring and Control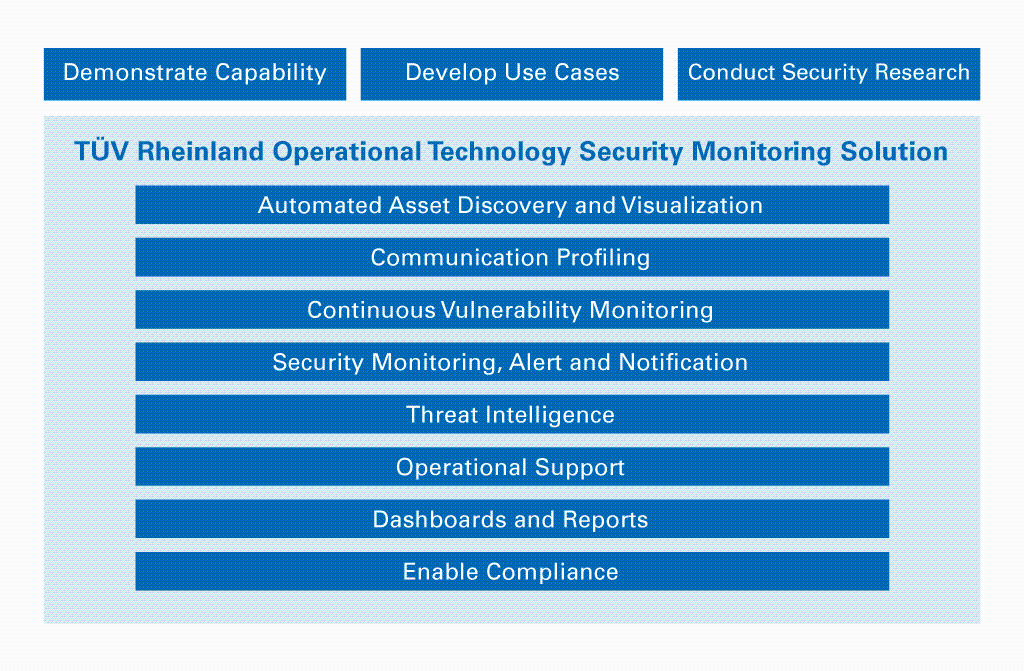 This could also be interesting for you