Operational Technology (OT) Lab to Level Up Industrial Security Capabilities Globally – Kuala Lumpur, Malaysia
Situated in the heart of the Asia Pacific region, the global Industrial Security CoE in Kuala Lumpur (Malaysia) is poised to serve as the Regional Hub for industrial security technology, knowledge and client consultations across a wide spectrum of Operational Technology (OT) Security requirements. The Operational Technology Security lab, in the same location, will provide a safe controlled environment for clients to experience scenario-based simulations to test and demonstrate how organizations can manage risks associated with industrial systems vulnerabilities and cybersecurity threats effectively.
Equipped with the latest technologies, the lab facility is an excellent platform to simulate industrial manufacturing processes to generate real-time industrial data. With the data integrated directly into advanced systems, any organization is now able to take part in scenario planning exercises relating to threats detection and practice securing of industrial facilities.
Combining our expertise in Operational Technology Security and Industrial Services in the CoE, we are one of the few global organizations that have developed deep capabilities to offer a high level of cybersecurity expertise to our clients, as below:
OT Cybersecurity Risk Assessments
OT Systems Penetration Testing
OT Systems Incident Response and Recovery
OT Architecture Review
OT Policy, Process & Procedure Review
OT Systems Security Monitoring
A Wide Range of Industries requires OT expertise: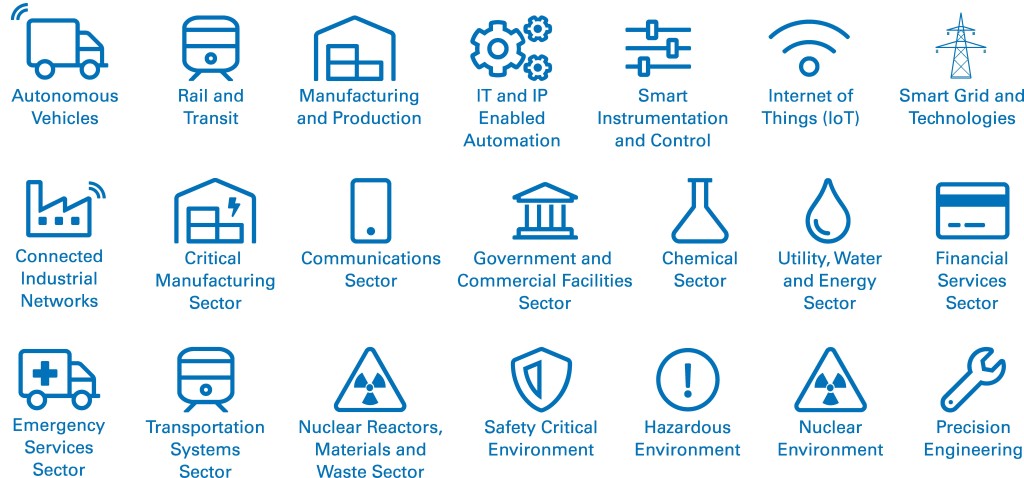 Top Reasons to Safeguard your OT Assets: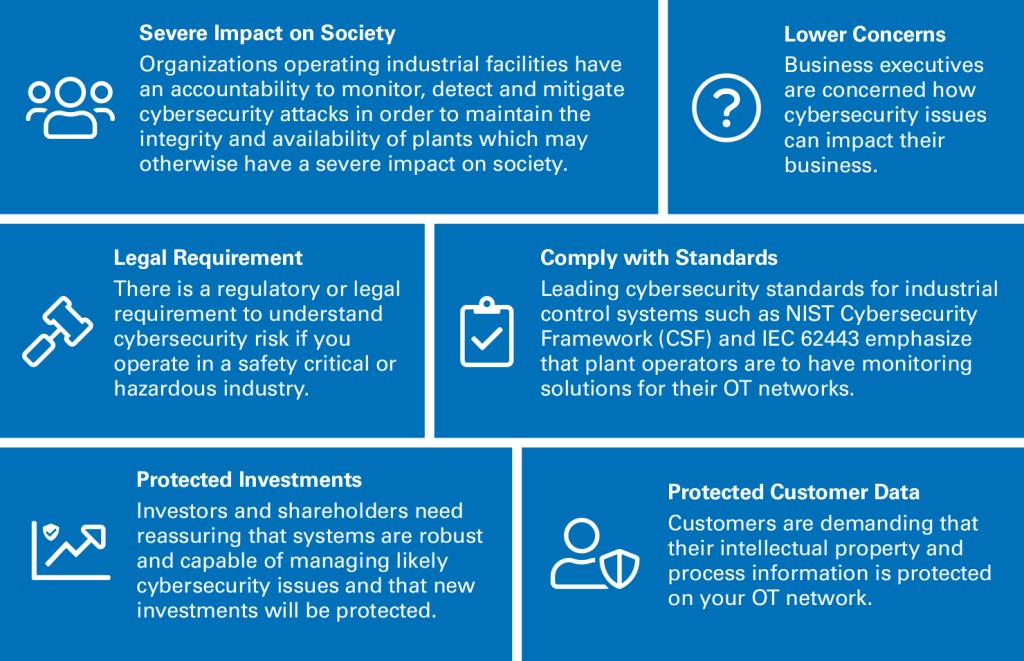 This could also be interesting for you
Your Global Partner for Digital and Cybersecurity Solutions
For almost 20 years, TÜV Rheinland has been supporting the private and public sector with comprehensive consulting and solution expertise in Cybersecurity and Telecommunications through digital transformation processes. The business stream's core business areas include cybersecurity solutions, digital transformation consulting, planning of telecommunication infrastructures, IT services, management consulting and development of innovative research projects. With more than 600 specialists around the world, ICT & Business Solutions provides a comprehensive service portfolio for a protected digital enterprise.
Follow us
When you surf the web, we are there for you. We use social media to keep you informed. Visit our LinkedIn for updates.