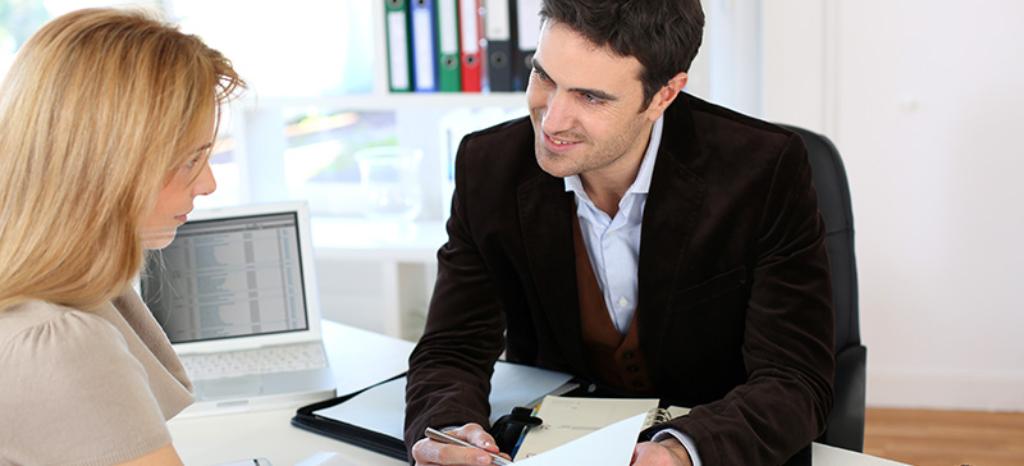 Quality Consulting for Sales Meetings
In the financial services industry, consulting with a customer focus can often give you an important edge over the competition. Certification helps you assure the quality and standard of your customer services in all sales units. Our experts analyze your consulting processes and tools, and help you establish uniform consulting processes. This lets you identify any additional needs your customers may have, allowing you to position products better in future. And you gain the confidence you need that your consultants meet all of the statutory requirements for customer dialogs - for example, when trading with bonds.
Benefits at a Glance
Consulting Standards certification from TÜV Rheinland enables you to:
Create uniform procedures for sale of financial services
Identify and take advantage of your cross-selling potential
Improve long-term customer data management
Create and sell targeted product packages
Establish a valuable tool for customer retention
Three Phases for Better Consulting Standards
Our experts and their experience are here to support you on the road to certification - in three phases.
Phase 1: Quality Inspection Consulting Process
This phase analyzes your consulting processes. We check your documentation, including its compliance with statutory requirements, your process control, and the individual processes.
Phase 2: Quality Control For Tools
In the next phase, we optimize your consulting tools. testing them and ensuring their level quality together with you. At the end of Phase 2, you will be awarded the TUV seal of approval for "Systematic Consulting Processes".
Phase 3: Certified Consulting Standards
In the final phase, we train your staff in conducting assessments. Depending on the scope, this training can be done either at head office or on-site in your branch offices. If your company meets all the criteria, you will be awarded the "Certified Consulting Standards" certificate. The certificate is awarded for an initial period of three years and includes an annual reassessment process.
Systematic Consulting in Sales
Consulting Standards certification helps ensure that your employees provide a consistently high standard of consulting. We work with you to establish systematic consulting processes for:
Uniform consulting processes
Choosing the right people for the job
Clear and compelling sales collateral
Evaluating sales meetings based on fixed criteria
Customer-focused returns management
This might also interest you
Last Visited Service Pages