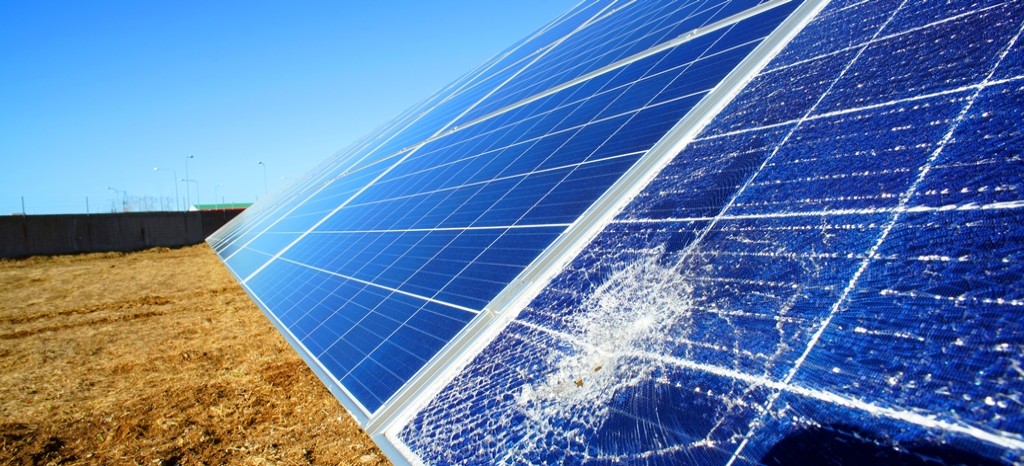 Safe and profitable power plants with PV claim assessments
Owners, investors and asset managers rely on neutral claim assessments to optimize risk management, boost confidence in safe operations and ensure profitable investments. Defects, damages and economic risk must be properly evaluated to allow for the implementation of sensible preventive measures.
We provide comprehensive claim assessment services designed to protect investment and cash flow, ensure safe operations and minimize business risk. Our experts document component or system defects as well as damages in order to expeditiously and successfully file claims against third parties in accordance with relevant requirements.
We help you assess and manage your overall risk to assure the quality of your PV plant and support a profitable return on your investment.
Ensure the safety, performance and profitability of your PV plant with our claim assessment services!
Trust and transparency with PV claim management
Our claim assessment services build trust among owners, investors and shareholders as well as project and business partners. We conduct independent analyses that strengthen your PV project by establishing transparency regarding risks and defects. Expert claim assessments can also reduce costs, increase efficiency and optimize output. We provide you reliable Claim-Fact-Review to properly evaluate and validate your claims against third parties to succeed in warranty or goodwill cases. With expertise in effective claim management strategies, we can help ensure the quality and success of your PV project.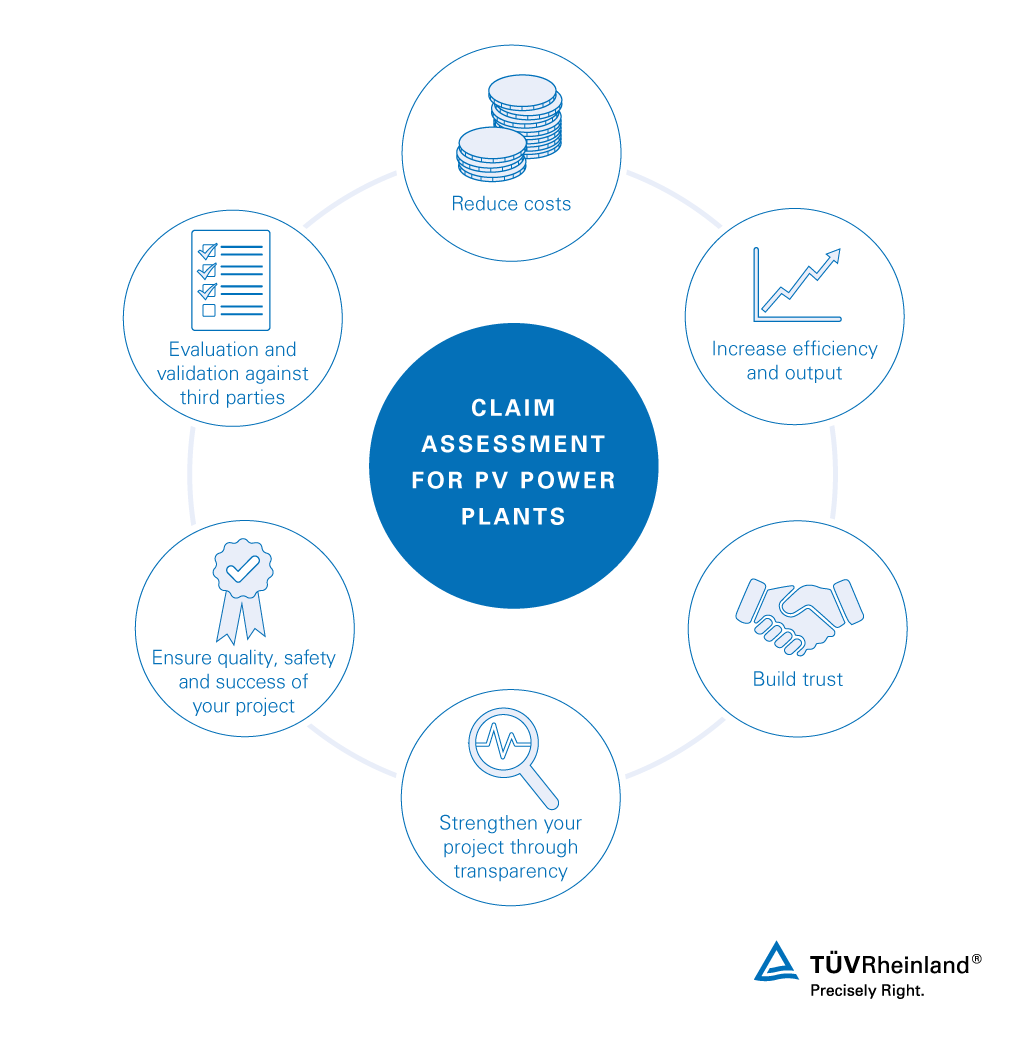 Our claim assessment services for the PV industry
We conduct claim assessment services according to your specific needs and location that provide you with dependable results and ensure effective improvement measures and actions. Our qualified, experienced auditors conduct data-based yield assessments as well as onsite inspections and analyses. We perform laboratory testing to support an analytical approach for reliable road course assessment.
We prepare in-depth reports of failure descriptions and sensitivity analyses. We provide the independent expertise you need to establish and negotiate appropriate and successful claims against third parties. Our claim assessment services culminate in a proposal offering you solutions to mitigate risk and optimize performance.
We help owners, operators, investors and asset managers in their efforts to:
Address suspicion of damage in the PV system.
Verify the current status of the PV system with a quick check.
(data analyses, plant inspection)
Our international team of experts conducts services according to a four-phased process made up of:
Claim registry
Claim preparation
Claim documentation
Claim management
We are ready to serve you at any time, anywhere in the world with claim assessment services designed to verify the quality, safety and performance of your PV power plant.
Your globally recognized and experienced partner
With more than 30 years of experience in laboratory testing, plant inspection, and applied research, our global network of experts stands ready with in-depth technical knowledge to assist you throughout the entire solar value chain. From manufacturing, product qualification, transport, installation and application, we are ready to serve you at any time, anywhere. We are a globally recognized testing and certification institute operating our own accredited laboratories around the world to provide comprehensive, independent services from a single source.
Take advantage of our technical experience and practical know-how!
Learn more about our solar and photovoltaic (PV) services
Our Sustainability Initiatives
Nothing less than the future is at stake. Companies, institutions, public authorities and each and every one of us can play a positive role in shaping the path to tomorrow. We provide you with comprehensive support to ensure that you operate safely, sustainably and efficiently for many years to come.
This might also interest you
Last Visited Service Pages