Business Streams of TÜV Rheinland
As an independent testing company for almost 150 years, TÜV Rheinland stands for quality and safety in the interaction between people, the environment and technology in nearly all commercial sectors and areas of life. The company tests and certifies technical systems, products and services, supports projects and designs processes for companies. In addition, it provides services related to information security, occupational health and safety at work, training and professional qualifications.
TÜV Rheinland has organized its business activities into five business streams:
Industrial Services & Cybersecurity,
Mobility,
Products,
Academy & Life Care,
Systems.
Industrial and cybersecurity testing, product testing and mobility services together constitute more than 75 percent of the entire business of TÜV Rheinland.
Industrial Services & Cybersecurity
The Industrial Services & Cybersecurity business stream generated revenues of €538 million in 2020. Industrial Services covers the business fields of pressure equipment, elevators and lifting equipment, electrical engineering and building technology, industrial inspection and materials testing, infrastructure and project supervision, energy and environment as well as cybersecurity and functional safety. The services include, for example, testing industrial plants, support of industrial and infrastructure projects, testing pressure vessels, temporary constructions, conveyor systems and elevators, environmental and hazardous substance analysis as well as cybersecurity solutions.
TÜV Rheinland is presently focusing on the digitalization and networking in the industry as well as the further international expansion of services in the energy sector. This applies to the functional safety of industrial systems in times of rapidly increasing connectivity of components and machines – motto operational technology security – as well as to energy generation, distribution, infrastructure and grid expansion and energy usage.
Mobility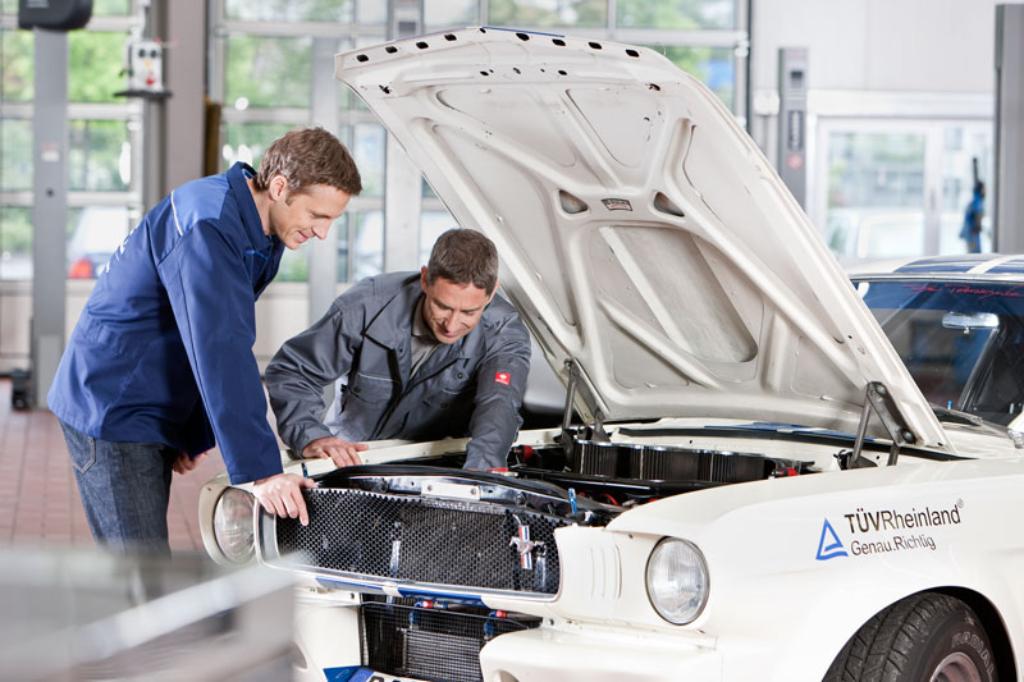 The Mobility business stream generated revenues of €554 million in 2020. TÜV Rheinland is expanding its traditional vehicle inspection services throughout Germany. However, this business is also growing internationally. Around the world, experts from TÜV Rheinland inspect about 8,6 million vehicles, thereby contributing to improved safety on the roads. The business stream is responsible for vehicle inspection as well as railway engineering, driver's license testing in Germany, car services and appraisals, type approval of vehicles and vehicle components (homologation), transport telematics and logistics. It is also responsible for damage reports and value appraisals and—dealing with mobility innovation issues—the Future Mobility Solutions area. This includes the development of automated driving and alternative drives for vehicles as well as completely new mobility concepts.
Products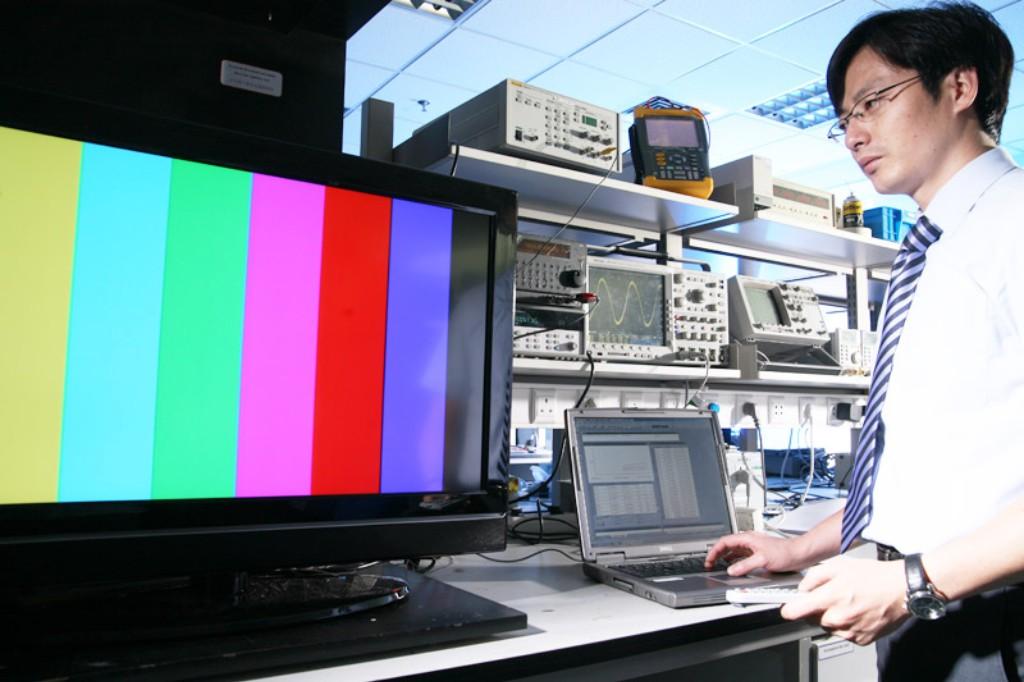 The Products business stream generated revenues of €557 million in 2020. This business stream tests the functionality, usability, ergonomics and safety of products and also certifies products. This is often a condition for manufacturers, importers or trading companies being able to sell their products on certain markets. The Products business stream tests all kinds of articles for everyday use—be it consumer electronics, glass, furniture, textiles, toys, leisure articles or household appliances. In addition it performs, for example, tests related to environmental and hazardous substance analyses, checks for electromagnetic compatibility of electronic and electrical products, machines and medical devices, personal protective equipment (PPE) like medical face masks and tests of solar modules, batteries and fuel cells. Testing of safety and of radio standards for networked devices is becoming increasingly important. The keyword is here Internet of Things (IoT). TÜV Rheinland maintains a global network of test centers that are tailored for and partially specialized in specific products or testing services. A major part of the business in product testing is transacted outside Germany, chiefly in Asia.
Academy & Life Care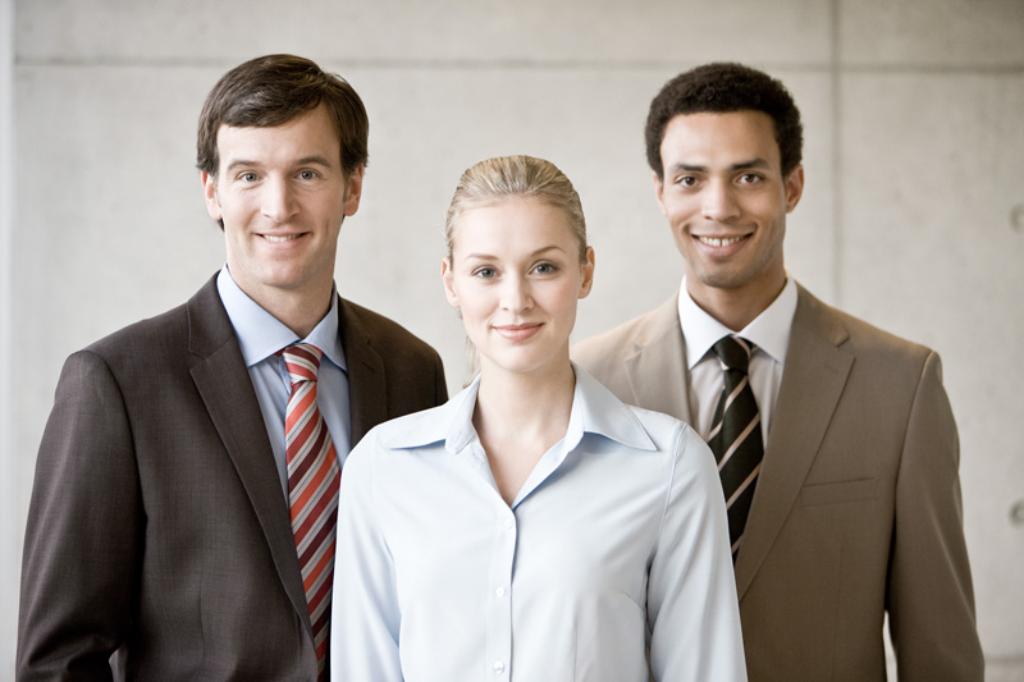 The Academy & Life Care business stream bundles TÜV Rheinland's expertise and services relating to people at their workplace and in their professional environment. This includes issues of personnel and organizational development, training and seminars, occupational health management, occupational medicine and occupational safety, personnel certification, job market services and consulting services, in particular for businesses and organizations in the digital transformation. The business stream is represented by around 55 occupational medicine centers in Germany as well as nearly 150 academy locations in more than 25 countries on all continents. TÜV Rheinland is active in professional qualification in Germany for over 40 years now. Even before the Corona pandemic, the business stream had been offering more and more digital events and was able to successfully expand this shift to digital learning formats in 2020 at short notice. The business stream generated revenues of €229 million in 2020.
Systems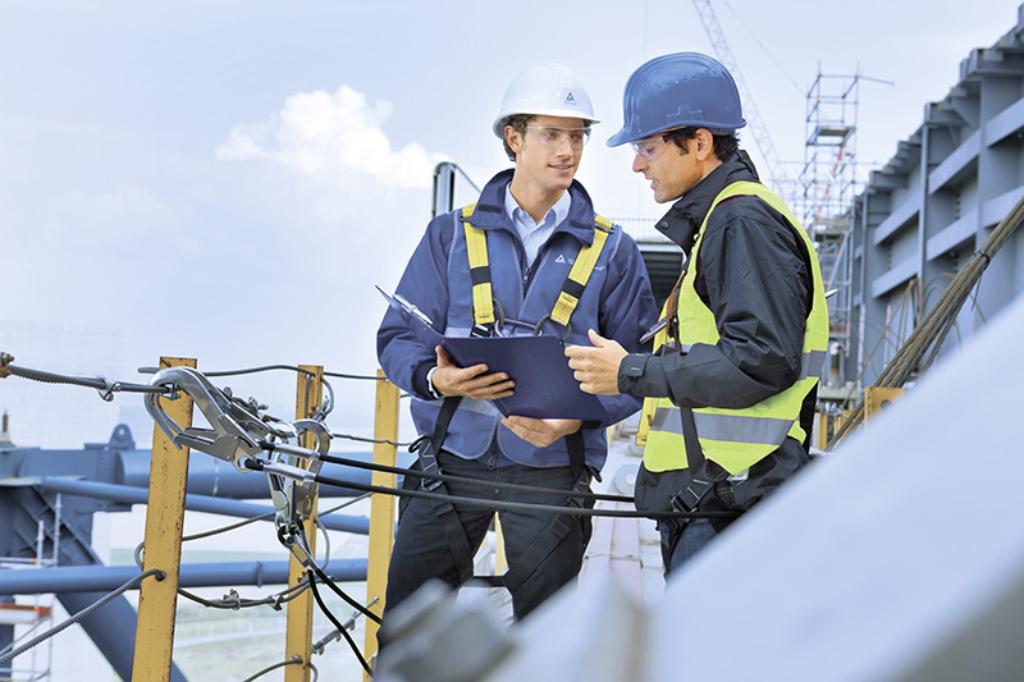 In 2020, the Systems business stream with the certification of management systems earned revenues of €214 million. The task of employees in this business stream of TÜV Rheinland is to independently test management systems and processes, certain services or entire companies and, in the case of positive results, to confirm that the previously defined standards are consistently observed. These standards include in particular quality management systems (e.g. ISO 9001) or environmental management systems of numerous companies (ISO 14001 and the European system EMAS) but also service quality, compliance management, information security management and energy management. All valid certificates can be accessed at TÜV Rheinland on an open Internet platform at www.certipedia.com. More than 2,500 specially qualified auditors are employed at TÜV Rheinland worldwide.