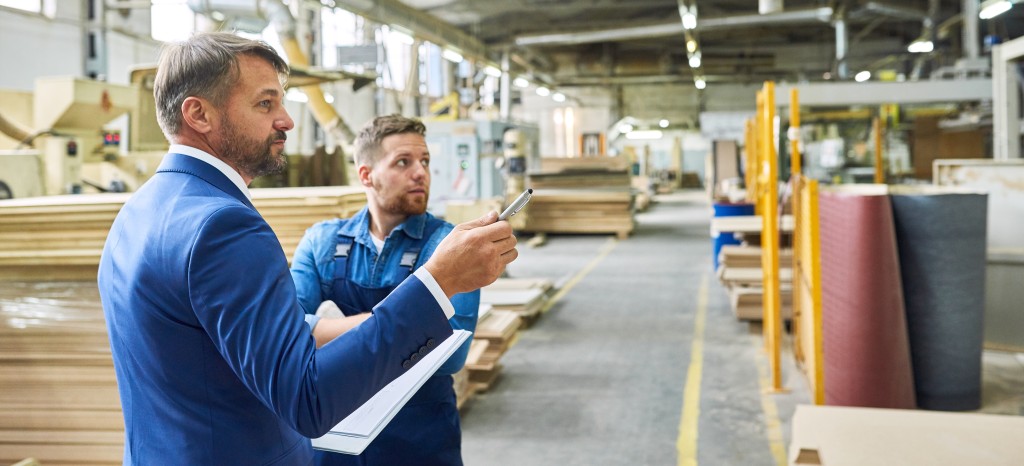 Achieve quality and compliant products with retail service solutions
Successful retailers rely on their ability to provide the right products at the right time in competitive markets at competitive prices. Retailers depend on prudent manufacturers to deal with reputable suppliers and to provide state-of-the-art production facilities and processes. Consumer products qualified for import are expected to meet strict international quality standards and regulations to ensure access to lucrative global markets.
We provide expert laboratory testing and inspection solutions for the entire supply chain – helping retailers, suppliers, manufacturers and distributors deliver quality compliant products.
We conduct various audits such as social audits to ensure the ethical and environmental compliance of a supply chain and its production partners are achieved.
We also conduct technical Good Manufacturing Practice (GMP) audits, to ensure products are manufactured to the highest possible standards and that goods are packaged, labeled and shipped according following effective quality control measures.
We conduct comprehensive lab testing, inspection, verification and certification services from a single source retail services team to save you both time and money. We provide you the expertise and solutions you need to help ensure your products are fit for purpose, compliant and on time.
We are your full-service solutions partner supporting you in all you do. We stand ready to serve you in your quest for success at any time, anywhere in the world.
Speak with our retail experts to learn how you can make sure your products are fit for purpose and compliant with our suite of solutions. Call today!
Trusted and reliable with retail inspection
Our comprehensive inspection services for the retail sector ensure consumer products for international sale meet high quality standards. We help manufacturers to increase efficiency and improve quality control measures at the factory to prove their suitability to retailers looking for reliable partners to produce their goods. Our services support retailers in selecting the right manufacturer to avoid quality or warranty issues and product recalls as well as costs or delays incurred by incorrect packaging, labeling and shipment. Our recognized inspection services and social audits can be applied along the entire supply chain to qualify suppliers, improve manufacturing processes and quality control, strengthen brand image, boost consumer confidence and minimize overall risk.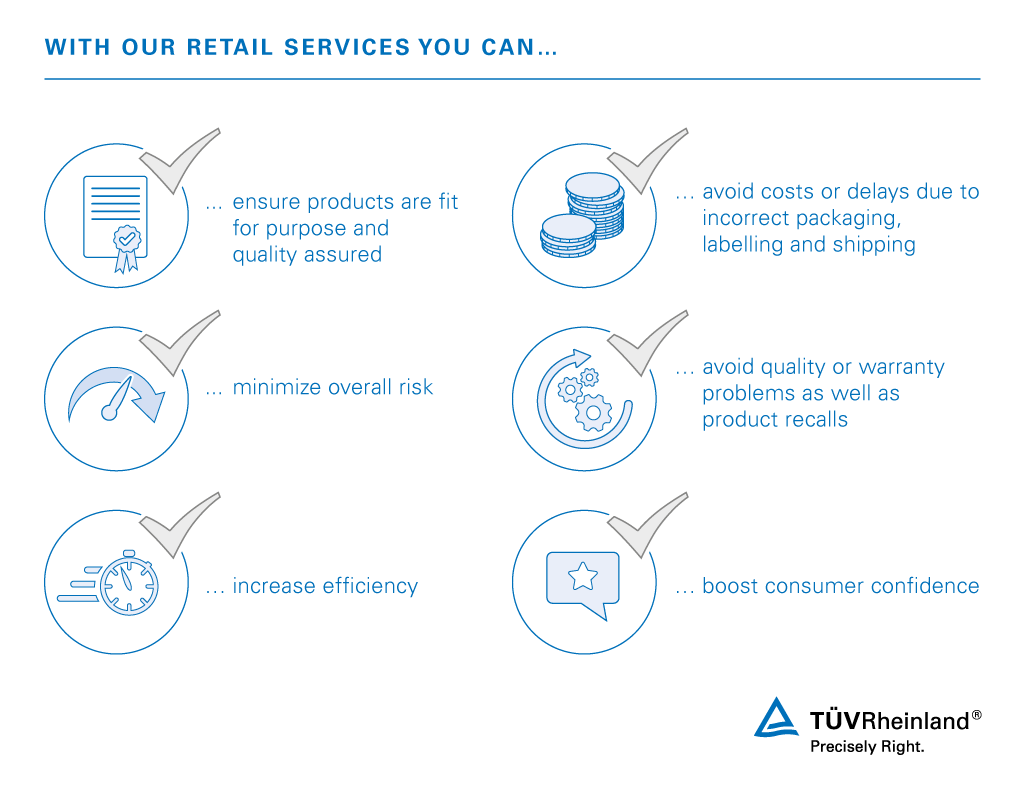 Read more in our whitepaper
Retail audit services for a strong and reliable supply chain
We provide comprehensive supply chain inspection services from a single source. Our global network of experts can provide support in every phase of your logistics timeline – from pre-production to shipment. Implementing a qualified, third-party inspector at each stage helps you identify issues before production, monitor the production process during manufacturing and ensure each product being sent to consumers is of the highest possible quality.
Inspection Services
We provide full-service inspections with audit packages tailored to improve organizational processes and system performance. Our experts provide you the individual support you need to implement effective strategies in order to reach your fullest potential and succeed in global markets.
Activate your global Business with our Market Access Services
Your recognized full-service partner for independent inspection
As a full-service provider of global testing, inspection and auditing, our team of experts has the extensive practical experience critical to each stage of the production process. We work to protect both your brand and your business by helping you identify and eliminate defects during production, minimize occurrences of product recalls, and boost confidence in your name. We strive to provide independent, efficient and effective services¬ to manufacturers and buyers alike to ensure product safety and meet consumer quality expectations. We provide you an easy-to-use online platform to be used as a tool to monitor supplier scorecards and analyse supply chain data as part of your successful PLM system strategy. Our inspections tailored for the retail industry help you to prove due diligence and demonstrate your corporate commitment to excellence.
Put our expertise to work for you!
This might also interest you
Last Visited Service Pages