Worldwide approvals and access to international markets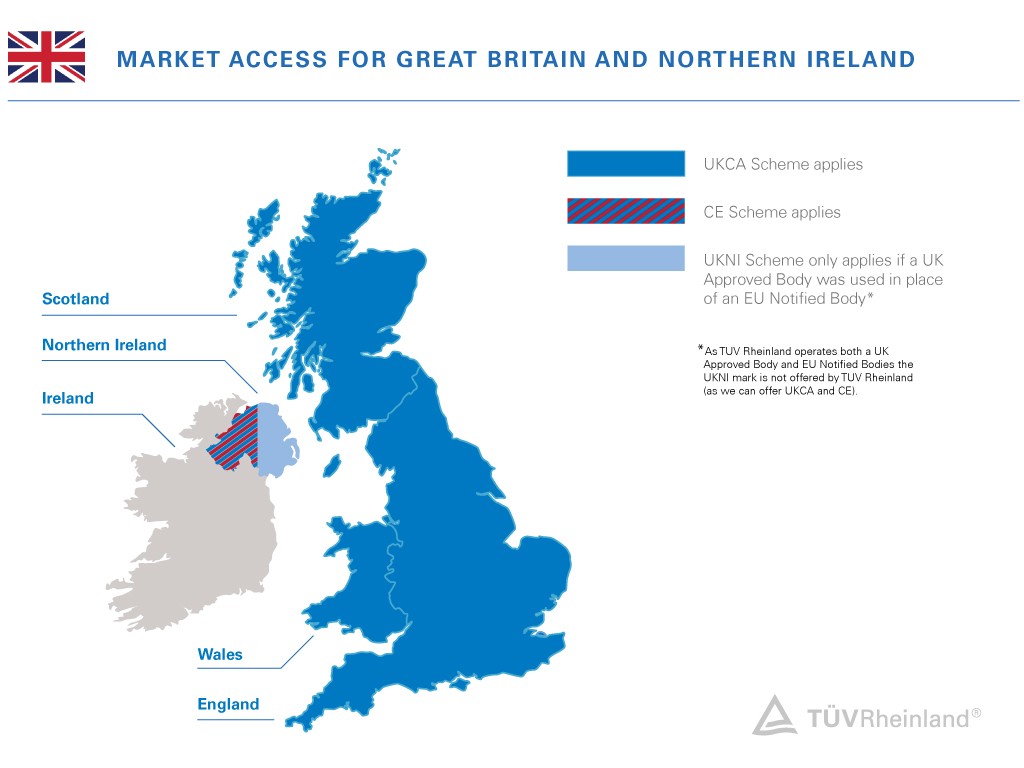 Currently the UKCA scheme very closely resembles the CE scheme, so in almost all cases wherever you are required to affix a CE mark for the EU market you will be required to affix a UKCA mark for the UK market. This is mostly on the product and often on the packaging also (in a few instances accompanying documentation is also accepted). This will be defined in the legislation applicable to your product.
Contact us and learn more about our market access services!
Your benefits with TÜV Rheinland global market services.
Our global network of qualified specialists and our knowledge database for all countries and regions accelerate and facilitate your entry into new markets.
As our customer and partner, there is no need for you to deal with legal regulations and other standards, or to call on different partners for each area. Even if you want to market a specific product on different continents, you can keep working with the same contact partner. We offer true one-stop shopping with an interdisciplinary approach.