Sustainability is the first priority. Changes are necessary for this - we can approach this together.
On the road to sustainable management, companies need clearly defined goals and a concept for how to achieve them - tasks that TÜV Rheinland has been solving competently and professionally for 150 years now. Our tests, assessments, training and certifications set standards in many industries worldwide. As a member and player in the UN Global Compact, we are committed to the multifaceted approaches of sustainability and live them with a binding sustainability strategy.
We make the world a safer place for more than 150 years. Today for tomorrow. Join us!

How we shape and live sustainability
We combine the absolute necessity for sustainability with an elementary conviction: "Only companies that act economically, ecologically and socially in a comprehensive sense will be successful in the long term."
On this basis, we are following our mission statement of being the world's best and most trusted partner for new technologies and sustainable services in testing, inspection, certification and training with a clear sustainability strategy for the coming years.
Find out what steps we have taken and how we at TÜV Rheinland are making our contribution to greater sustainability.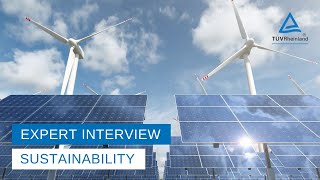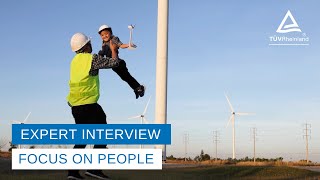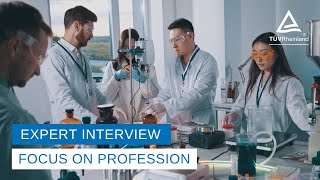 Our Sustainable Expertise
People
Diversity
Employee Development
Employee Safety
Non-Discrimination
Labor Rights
Learn more
Planet
Profession
Corporate Ethics
Legal Compliance
Data Integrity
Service Quality
Learn more
Sustainable Energy
Renewable Energies
Green Hydrogen
Grid & Storage
Learn more
Sustainable Infrastructure
Green Buildings & Healthy Materials
Environmental protection & Carbon Footprint
Mitigation of Health & Safety Risks
IT Infrastructure protection
Learn more
Sustainable Mobility
Sustainable Powertrain Solutions
Sustainable Urban Transport
Sustainable Rail Transport
Learn more
Sustainable Consumption
Sustainable Materials
Sustainable Products
Sustainable Packaging
Resource Consciousness & Circularity
Learn more
Sustainable Work Excellence
Preventive Health & Safety
Sustainable Competences
Sustainable Transformation
Learn more
Sustainable Business Practices
Environment, Social & Governance (ESG) Certifications
Sustainable Supply Chains
Sustainable solutions & assurance services
Learn more
sustainable service portfolio
sustainability management
Sustainability reports
We at TÜV Rheinland have been publishing our sustainability activities in our annual corporate reports since 2011.
Also have a look at our reports of the last years and discover further interesting downloads.