Dr. Børge Bjørneklett
Founder and CEO of Ocean Sun
Oslo, Norway
Dr. Børge Bjørneklett is the Founder and CEO of Ocean Sun. He has more than 25 years of experience with technology development and innovation from the automotive, offshore O&G and solar industries. By combining technology elements from different industry sectors, he invented a new floating solar system and founded the company Ocean Sun in 2016. Børge has a doctorate degree from the Norwegian University of Science and Technology.
Dr. James Blakesley
Senior Research Scientist
National Physical Laboratory (NPL)
Teddington, UK
James obtained his PhD from the University of Cambridge in 2005 for work on novel single-photon detectors in partnership with Toshiba Research. Following that, he completed postdoctoral projects in University College London and Cambridge. In 2009, he took up a research fellowship at Universität Potsdam and lectured on semiconductors and photovoltaics. Since then he has worked as a Senior Research Scientist at NPL, focussing on standards for PV and emerging PV technologies. He has contributed to more than 35 peer-reviewed papers and to several international standards through IEC TC82.
Christian Comes
Product Manager
Canadian Solar EMEA GmbH
Munich, Germany
With a masters degree in telecommunications and electronics by the Polytechnic University of Valencia in the year 2000, worked in UMTS networks and power electronics companies before joining the solar industry in 2005. Worked in Sanyo and Panasonic, the manufacturer of HJT cells and modules, as product manager and sales manager responsible for the European market until 2016, with specialization in bifacial and performance topics. Since 2017 active as product manager for Canadian Solar, with main activity topics such as technical workshops for customers, bifacial planning and optimization, LCOE, shading, hot-spot prevention and yield simulations.
Boris Farnung
Head of Group PV Power Plants
Fraunhofer ISE
Freiburg, Germany
Boris Farnung is Head of Group PV Power Plants at Fraunhofer Institute for Solar Energy Systems ISE in Freiburg, Germany. He is the Co-Operating Agent of the IEA PVPS Task 13 - Performance and Reliability of Photovoltaic Systems. In the past 10 years, Boris has gained the trust of leading technology companies, utilities and international financial institutions in developing, managing and completing complex technical projects.Together with a staff of 20 scientists, experts and students, he is working on national and international research and industry projects in the field of PV Power Plants.
Gabi Friesen
Senior Researcher
SUPSI PVLab
Switzerland
Gabi Friesen is physicist with more than 20 years of experience in the field of photovoltaics. She is an expert in PV cell and module testing, quality assurance and energy yield predictions. She contributed actively in the set-up of the ISO 17025 accredited test laboratory at SUPSI in which she covered different leading responsibilities. Over the last years she extended its scientific expertise to PV system quality assurance and field testing. She is author and co-author of more than 70 scientific publications.
Dr. Bengt Jäckel
Teamleader Reliability of Solar Modules and Systems
Fraunhofer Center for Silicon-Photovoltaics CSP / Germany
Halle (Saale), Germany
Bengt Jaeckel is teamleader for reliability of solar modules and systems at Fraunhofer Photovoltaics CSP.
Bengt is working in the PV industry since 2007 and held various positions covering the whole value chain in the photovoltaic sector, starting with wafers, cells, modules and ends with large PV installations and their challenges (qualification testing, certification and inline verification).
Bengt received his PhD at Darmstadt University of Technology in Materials Science in 2005, followed by a research fellow at Colorado State University in the department of Chemistry.
He is convenor of the PV module group at DKE and a German representative for IEC TC 82.
Izumi Kaizuka
Principal Analyst and Director of Research Division
RTS Corporation
Tokyo, Japan
Izumi Kaizuka has been conducting research projects of PV policy, market and industrial trends for METI, NEDO and other organizations. Among her projects, she was notable for her contribution to IEA Photovoltaic Power Systems Programme (IEA PVPS) under International Energy Agency. Since 2003, she has been a Japanese representative to IEA PVPS Task 1. She is one of the authors of Task 1's key annual report "Trends in Photovoltaic Applications" and provides analysis of global PV industry as well as Japanese PV market trends.
She also contributes to global corroboration on PV standards as the chair of the national committee of IEC TC82. Besides these international activities, she is committed to promoting female PV researchers and business persons as the chair of WinPVJ, Division of Women in Photovoltaics, JSPS 175th Committee on Innovative Photovoltaic Power Generating Systems and PVTTMT.
Christian Kirschning
Managing Director
SolarAnts
Duesseldorf, Germany
2013 - today Managing Director of SolarAnts
2015 - today Global Business Development Manager for viamon GmbH
2015 - Site manager installation of 18 MWp PV power plant in UK for BayWa re
2011 - 2013 PV Project Sales Manager Schüco and Solon
2011 - Staffelstein Innovation award for design of industrial roof top system
2006 - 2011 Owner and Managing Director of SunClip GmbH
2000 - 2006 Strategy consultant China
1999 - Master of Regional Science with Focus on China University of Cologne
Ingo Klute
Owner, Publicly Certified Expert for PV Systems
PV-Experts.co
Wörrstadt, Germany
Ingo Klute is an expert in PV system technology, product management, due diligence, system design and construction. He has 20 years international expert experience in leading companies in the PV industry. He holds a master degree in electrical engineering (Technical University Wuppertal). He is the founder of PV-Experts.co and an authorized expert according DIN EN ISO/IEC 17024 for PV plants as well as a publicly certified expert for PV systems. His focus lies on module tests onsite (IR measurement, I/V curve tracking (day and night), EL-imaging, UV fluorescence etc.), damage investigation (root cause analysis, repair concepts), technical due diligence (energy yield prediction, assessment of design, site acceptance etc.)
Dr. Max B. Koentopp
Director Global R&D Test Labs & Analytical Services
Hanwha Q CELLS GmbH
Bitterfeld, Germany
Dr. Max B. Koentopp received his PhD in Physics from the Karlsruhe Institute of Technology (KIT) in Germany. After post doctoral positions at Columbia University, Princeton University and Rutgers University in the United States he joined Q CELLS global R&D center in Germany in 2009. As Director Global R&D Test Labs & Analytical Services at Hanwha Q CELLS GmbH he is globally responsible for module reliability testing and outdoor test fields, cell and module characterization, production calibration and device simulation. His experience includes PV module reliability and certification, solar cell characterization, and modeling of device performance. He has over 20 years of experience in modeling and simulation.
Dr. Radovan Kopecek
CTO and co-founder
ISC Konstanz
Konstanz, Germany
Dr. Radovan Kopecek obtained his Diploma in Physics at the University of Stuttgart in 1998. In addition, he studied at Portland State University (Oregon, USA), where he obtained a Master of Science in 1995. In 2002 he finalizes his PhD dissertation in Konstanz.
Until the end of 2006 he was a group leader at University of Konstanz. One of the founders of ISC Konstanz, Dr. Kopecek has been working at the institute as a full time manager and researcher since 2007 and is currently the head of the Advanced Solar Cells department. Dr. Kopecek is since 2016 in the board of directors of EUREC.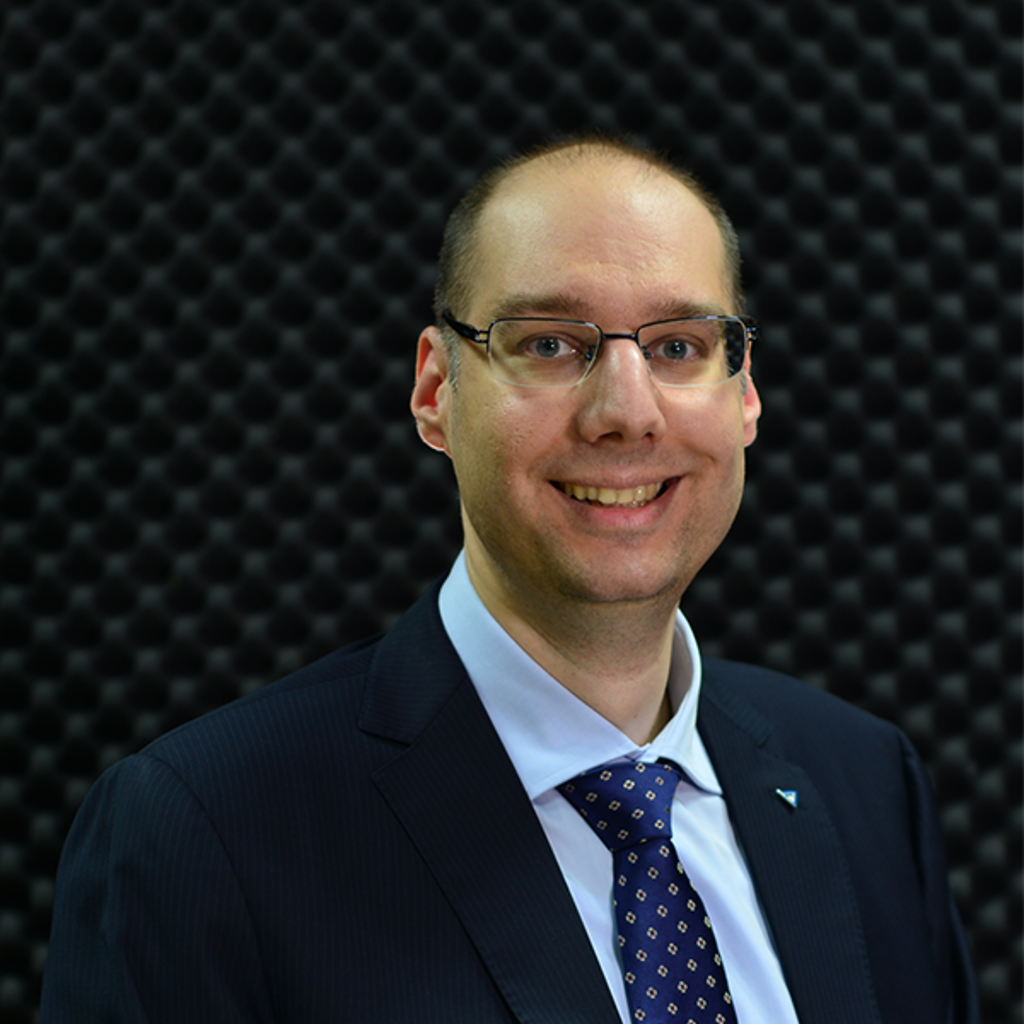 Dr. Christos Monokroussos
Technical Expert
TÜV Rheinland
Shanghai, China
Dr. Christos Monokroussos is a technical expert and director of the competence center for R&D for TÜV Rheinland. His activities in TÜV Rheinland focus on R&D, characterization of solar cells and PV-modules, quality control of measurement systems, standardization progress and PV-module reliability. Dr. Monokroussos earned his doctorate degree in photovoltaics in the Centre of Renewable Energy Systems Technology (CREST), Loughborough University, UK.
Dr. Bonna Newman
Senior Scientist
TNO
Petten, the Netherlands
Dr. Bonna Newman is a Senior Scientist at TNO Energy Transition in the Netherlands since 2013. She received her PhD in Experimental Physics at the Massachusetts Institute of Technology in 2008 and was the Clare Boothe Luce Postdoctoral Fellow at the MIT Energy Initiative where she studied defect engineering in materials for PV. She was a Senior Member of the Technical Staff at Twin Creeks Technologies in San Jose, California, developing strategies for light management in c-Si HJT devices. Now at TNO, she is the Program Coordinator for both PV in Mobility Applications and c-Si Module Technologies.
Dr. rer. nat. Volker Naumann
Researcher, Team leader
Fraunhofer Center for Silicon Photovoltaics CSP
Halle, Germany
Dr. Volker Naumann studied physics in Halle, Germany. He started his career at Fraunhofer Center for Silicon Photovoltaics CSP in 2008. Since 2010 he works there as a researcher on diagnostics and microstructure analysis. He obtained his PhD in physics, with a thesis on PID root-cause analyses, from Martin Luther University Halle-Wittenberg in 2014. Now, he is a researcher in the group Diagnostics and Metrology at Fraunhofer CSP and leads the Surface and Layer Characterization team.
Dr. Nigel Taylor
Project Manager – Scientific Research
European Commission
Joint Research Centre
Ispra, Italy
Nigel Taylor has been with the European Commission Joint Research Centre since 1997. After a period working on structural safety issues for nuclear reactors, he became project leader for the JRC's research on photovoltaics and was Programme Chair of the European Photovoltaic Solar Energy conference from 2015 to 2017. His is currently a project manager for renewables. He originally studied mechanical engineering at Trinity College Dublin Ireland, gaining a Ph.D.degree in 1987. He has also worked for MAN Technologie GmbH, Munich, Germany and for CISE SpA, Milan, Italy on structural materials for space flight projects and for conventional energy generation applications.
Dr. Benedikt Ortmann
Global Director BE Solar
BayWa r.e.Solar Projects GmbH
Freiburg, Germany
Since 2001, Benedikt Ortmann has been fully dedicated to the photovoltaic business around the world. Before joining the BayWa r.e. Team in 2011, he worked for SOLON SE in Berlin, where he restructured the international project business into a profitable business department. His career in the renewable energy sector began at S.A.G. Solarstrom AG, Freiburg, where he was CFO from 2003 to 2006. BayWa r.e. Solar Projects GmbH is one of the TOP 10 project developers in the solar sector worldwide, covering the entire range from greenfield development, turnkey construction, O&M, financing and sales of photovoltaic systems. The company has an installed capacity of more than 1 GW and is a subsidiary of BayWa r.e., which is part of BayWa AG.
Dr. Christian Reise
Senior Scientist
Fraunhofer ISE
Freiburg, Germany
Christian Reise is working with the Fraunhofer Institute for Solar Energy Systems ISE, Freiburg, Germany since 1994. His fields of work comprise energy meteorology, energy efficient buildings, numerical simulation, and photovoltaic system technology. Currently, he is Senior Scientist in a group named "PV power plants" concerned with quality assurance of MW-scale PV systems. The group's work comprises yield and performance predictions, system testing and long term assessment of grid connected PV systems.
Dr. Tony Sample
Principal Scientist
European Commission JRC
Ispra, Italy
Dr. Tony Sample holds a degree in chemistry and doctorate in inorganic chemistry. In 1998 he joined the staff of the European Solar Test Installation at the JRC in Ispra, Italy, where he has been active in the areas of module aging, type approval testing and calibration. He is currently the convenor of IEC TC82 WG2 and CENELEC TC82 WG1.
Dr. Henning Schulte-Huxel
Vise head of group module technology
Institute for Solar Energy Research Hamelin
Hamelin, Germany
Henning Schulte-Huxel studied physics in Leipzig, Germany and Bucharest, Romania, working on ablation of CuInSe2 with temporal shaped laser pulses. In 2010 he joined ISFH, where he was working toward his PhD on laser welding for interconnection of back-contacted silicon solar cells. Since 2014 he is project manager with focus on the module integration of high efficiency solar cells and since end of 2016 vise head of the workgroup module technologies at ISFH. In 2017 he was postdoc fellow at the NREL working on three terminal tandem devices based on III-V on Si and their module integration.
Dr. Hendrik Sträter
Scientist
Physikalisch-Technische Bundesanstalt (PTB)
Braunschweig, Germany
Dr. Hendrik Sträter works as a scientist in the working group "Solar modules" at the Physikalisch-Technische Bundesanstalt in Braunschweig, Germany. His current research topics include spectral response, linearity and temperature dependent IV measurements of PV modules using an LED-based solar simulator facility. He received his PhD in physics in 2018 at the University of Oldenburg and has nearly ten years' experience in the characterization of photovoltaic materials and devices.
José Alfonso Teruel
CTO
Soltec Innovations
Murcia, Spain
José Alfonso Teruel is an Automation and Industrial Electronics Engineer. He has been working in photovoltaics for 15 years. He started in 2005 working in the United Kingdom on Trackers for photovoltaic concentration. He has been working at Soltec since 2007, where he has been involved in the development of CPV modules, two- and one-axis trackers, micro-inverters, micro-trackers and more recently the SF-Utility and SF7 trackers. He was Project Manager at a 150MW plant in USA from Soltec headquarters in California. He has been R&D director
for more than 4 years and currently CTO at Soltec Innovations.
Kent Whitfield
VP Quality
NexTracker
Fremont, California, USA
Kent has been involved in a range of PV activities from testing, analysis and certification through product manufacturing, system design and deployment for the past 29 years. He is a VP for Quality at NEXTracker where he oversees global quality and durability. He has previously been a R&D manager and principal engineer and for renewable energy technologies at Underwriters Laboratories and held Sr. Director roles in Engineering, Reliability, and Quality for Beamreach, SunEdison, Solaria and MiaSole.